Time for an updated what's in my make up bag! I thought I'd do a winter one as my bag changes during the different seasons. I fit in lots in my bag! Before, I didn't care what was in it as long a mirror, an eye liner and a lipstick was present. Now there's twice the amount. I am not sure where my make up bag is from but possibly New Look as it was a gift but I love it! It holds so much considering it looks small.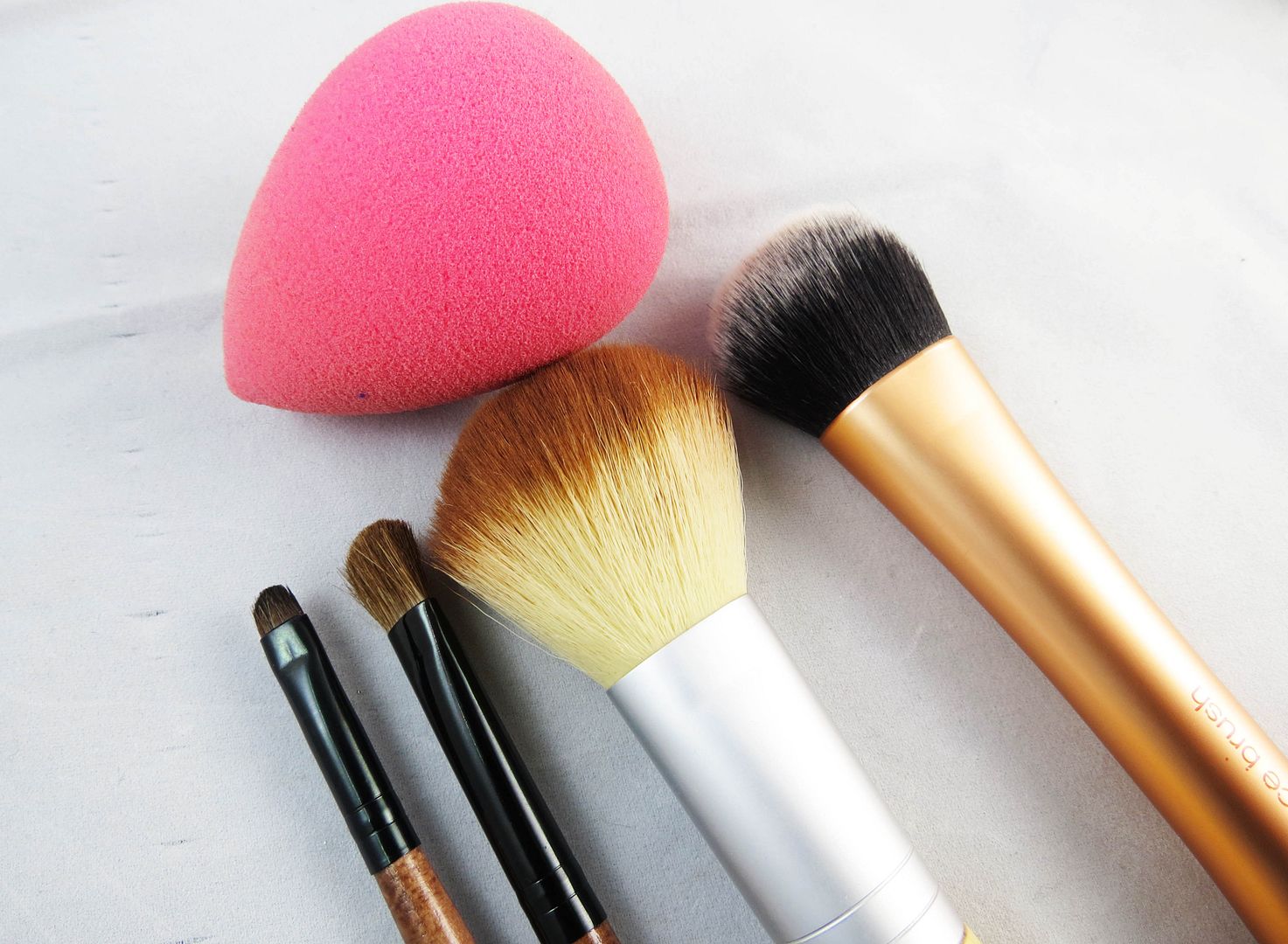 Currently, I am using the Derma V10 BB cream and the
Derma V10 mascara.
Both products are really lovely! I also have my beloved
my face cosmetics slinky eye liner
, a Oh! Organics raspberry lip balm which is delicious, and two lip markers that are perfect shades for winter.
The Maxfactor one
is what I talk about all the time and the new one I am using is the Stargazer lip marker which is a purple colour (perfect!). I'll review that very soon!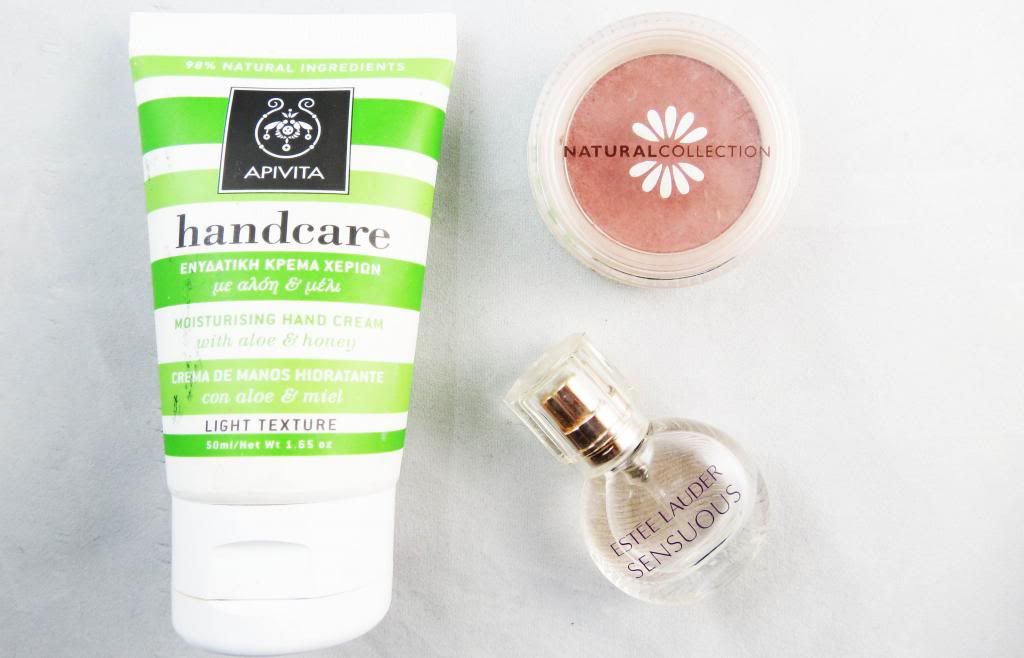 And lastly, got to have some hand cream. This one by
Apivita
is really nice and works like a charm. Really moisturising and light. The current blush I'm using is by Natural Collection in the shade sugar plum. I mentioned this in my
A/W blusher picks
. And I always have some sort of fragrance too! Currently I have a deluxe sample of the Estee Lauder Sensuous.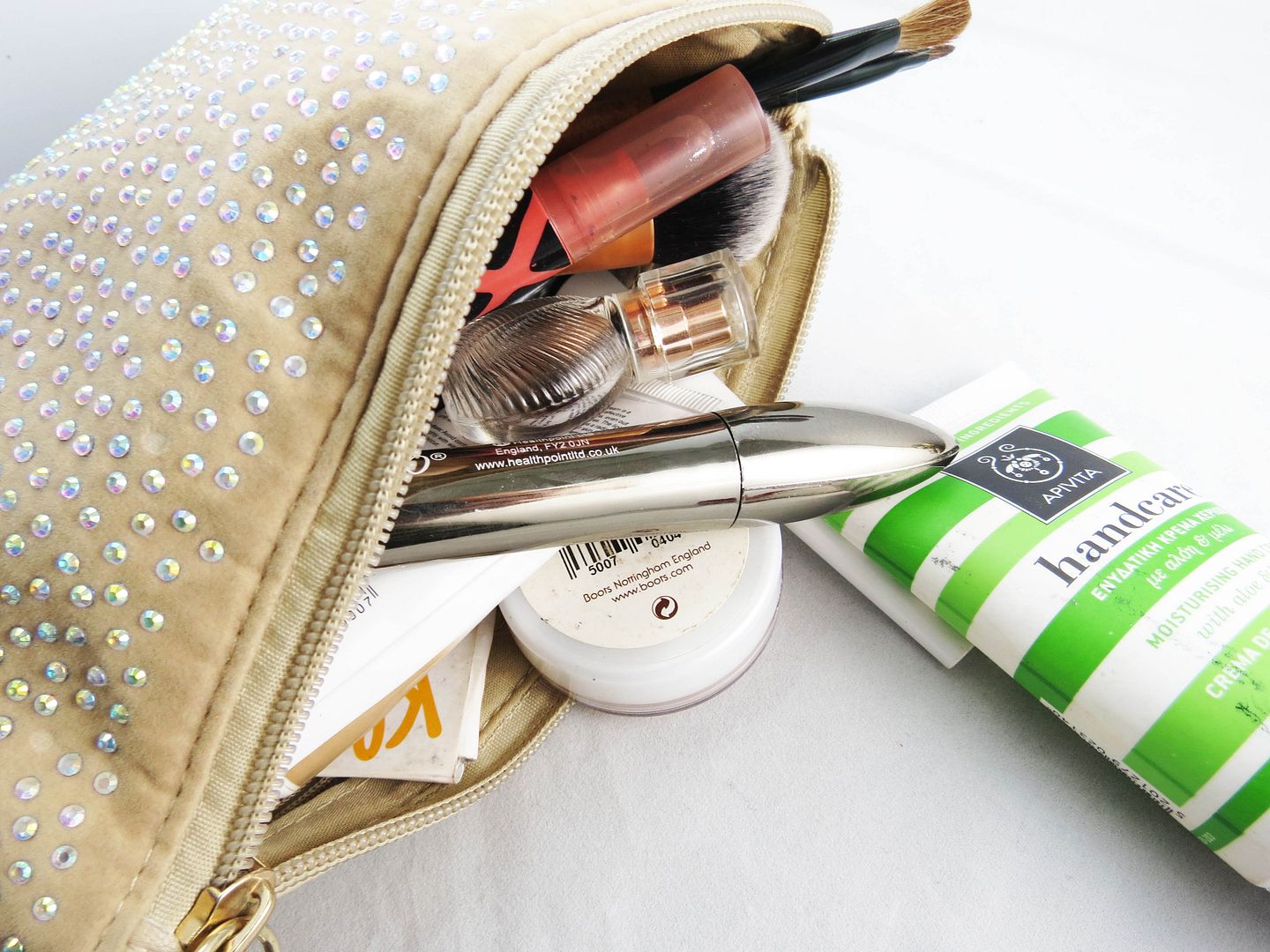 One thing I forgot to take an image of were the Kleenex blotting sheets. I always have these in there!
So, this is my overflowing make up bag at the moment.
I'd love to know your make up bag essentials!
Hareem x