I have always felt that without a little blush, your makeup is incomplete. And every time the weather changes so do my blushers. I've put together a few of the blushers that I find to be very appropriate for this cold weather. These are what I genuinely reach for in the cold weather and I thought I'd do a little post on them. As some of you may also know, I have an unhealthy obsession with blushers too! I've also added links to all the reviews of the blushers if you wish to check them out!
This is one that's been featured on my blog a million times. I wanted to include it again because some may have not seen this in my previous posts.
Sleek's flushed
is the perfect blush for achieving that flushed look, as the name suggests. It's a stunning berry toned blush, almost going toward red. It makes my face appear a little sculpted too without going through the whole contouring method. The pigmentation is beautiful. I highly recommend this colour as it looks lovely on all skin tones.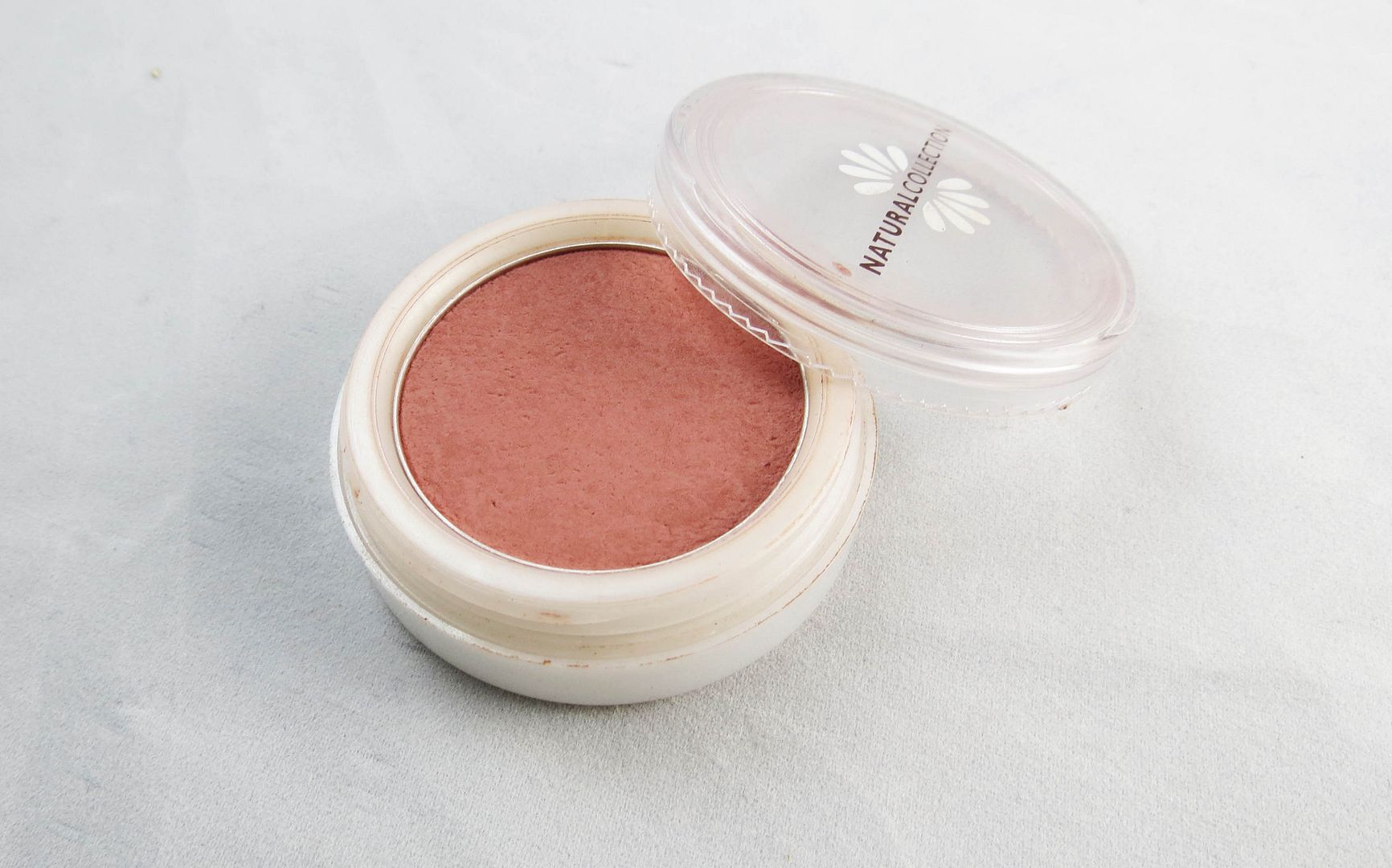 I can't get enough of Natural Collection blushers. They're super duper pigmented and last a good amount of time. The texture is also great and so is the way they blend. This one is in sugar plum which is a pinky plum colour that translates as a dark peach. It looks gorgeous on! It adds so much warmth to my face and looks really beautiful. I haven't actually reviewed this for some reason but this is favourite of mine and forever will be!
MAC's fleur power
is also a lovely blush to try for winter. The pigmentation is amazing and so is the longitivity. It's a dark pink/coral hybrid that has this red undertone to it. It almost gives that 'being out in the cold for too long' look. Also this is a matte shade which makes it even better for winter in my opinion.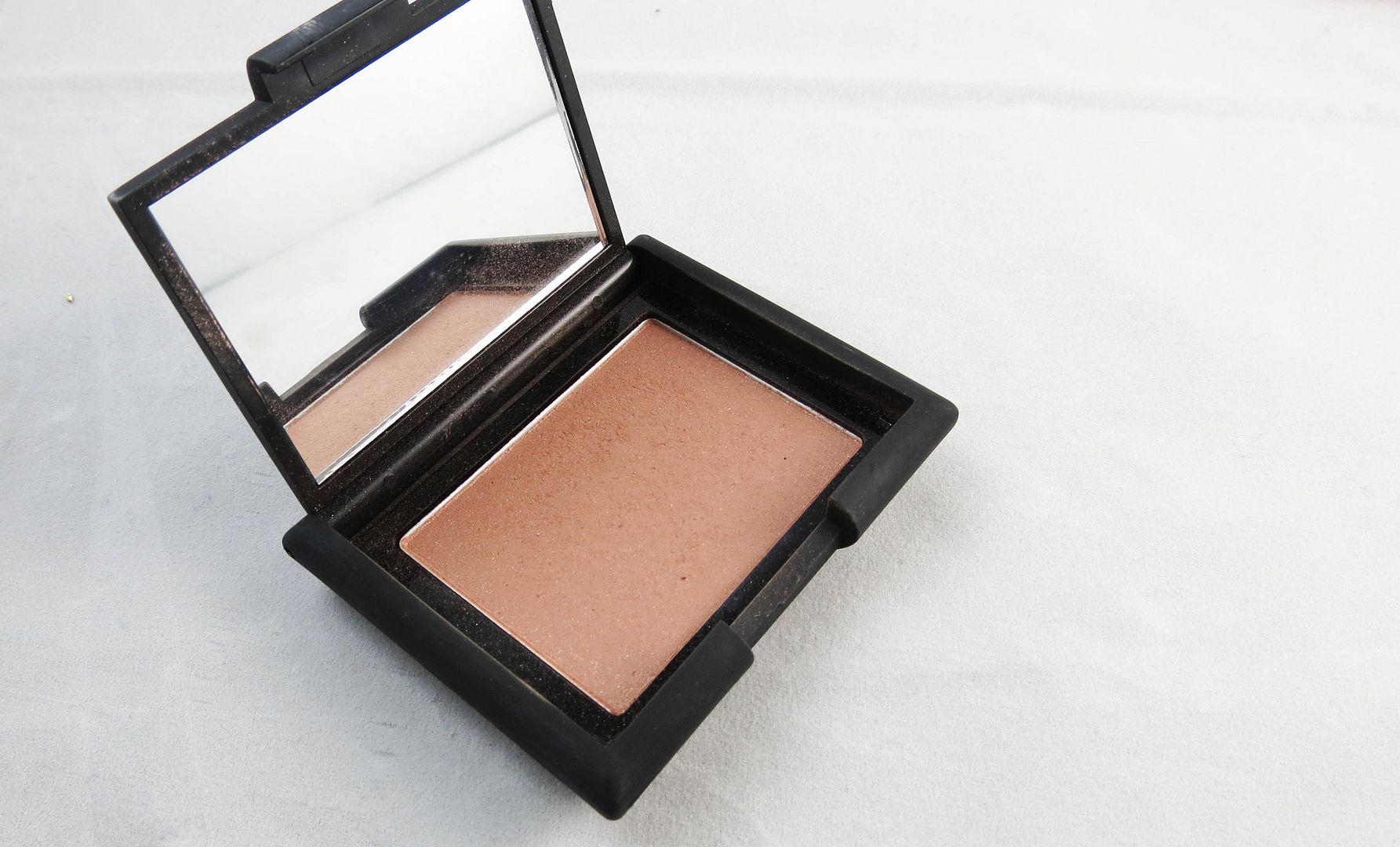 Kookie Crumble
by Smooch is a dark brown colour which has a lovely touch of coral. Because of the coral it makes this very winter appropriate as it's not too brown that way. This is a shimmery blusher but it gives a beautiful glowy finish. You can even use this to contour because of the depth of the colour. I use this to sculpt my cheek bones and it does give me fake cheek bones!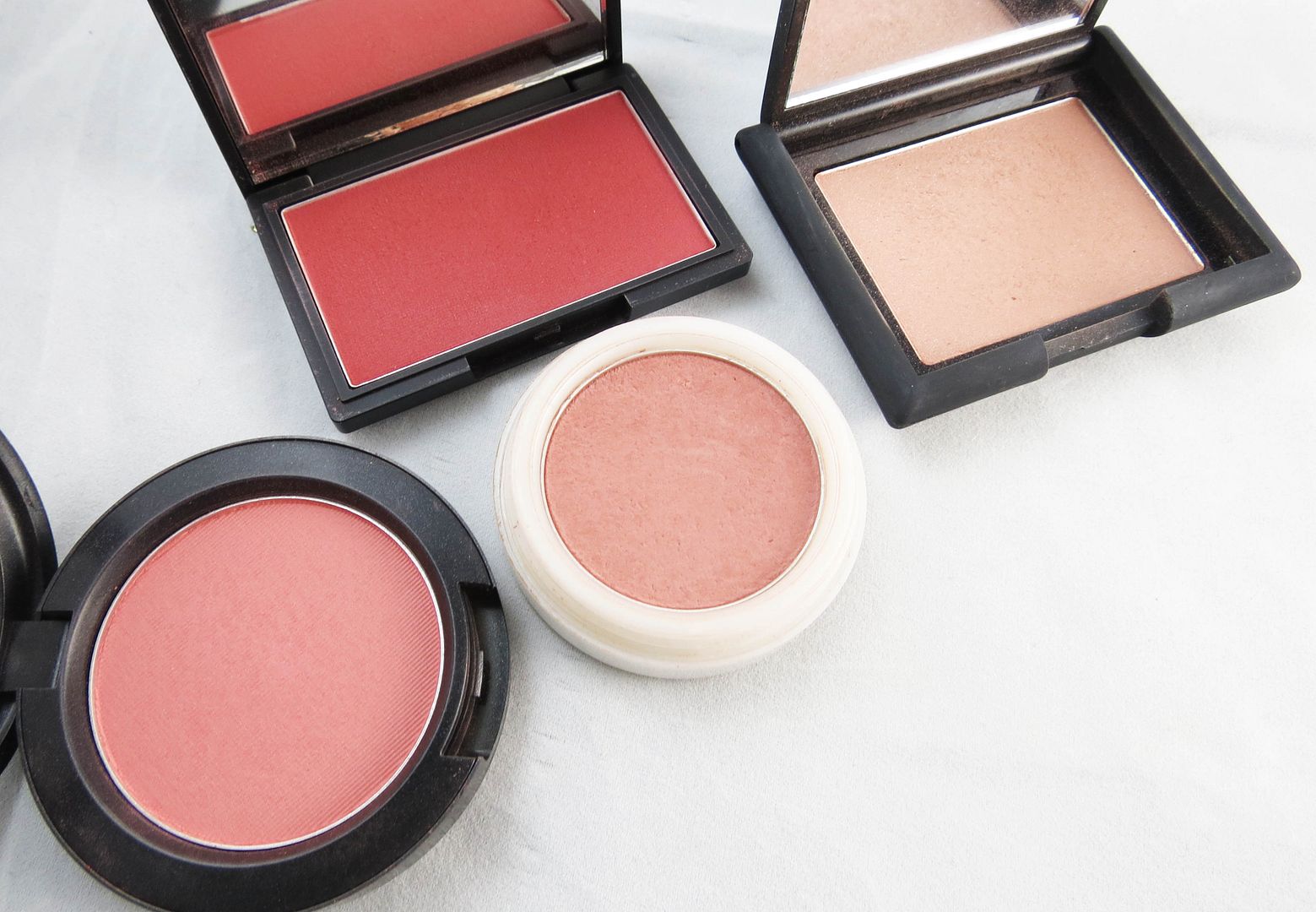 These are just 'some' of my current winter blush favourites. I'd love to know yours and any new recommendations? I have this bad urge to go blush shopping!
Hareem x