Hello there!
So I am now back to blogging. I felt like blogging today and really miss it which means my break is over. I've have had SO much going on and blogging was the last thing I could even think off. Lots of up's and downs. But things are becoming a little bit better for me. I've been just feeling so down and uninspired about everything and I hate that feeling. I am really trying to get back to how I used to be. I am blogging after ages and it really does feel like forever.

I've been meaning to get this blog post up for you guys after I asked if you'd like to see it. I was actually pretty excited to put this up too!
I have a few face makeup brushes that I use on a daily basis and I've really stuck to them. I do try a new one now and then but these 5 are the ones that I love and always go back to them.
If you've been reading my blog for a while, you may have read my review on the Catwalk Glamour makeup brush set. I honestly love all the brushes in that set but this powder brush is the best powder brush I've tried yet. There are 2 powder brushes in the set. One being really big and the other a little smaller, which is this one. It's a really great size for a powder brush. It had slight initial shedding but after that it's been perfect. It's actually The brush is

made out of natural hair which means that it's not as soft as a synthetic brush but surprisingly this is not scratchy at all. It picks up the product evenly and helps to blend the powder well too. I really recommend checking these brushes out.
I can not say enough things about this
Real Techniques brush
. If you don't have it you need it! The
expert face brush
is my go to foundation brush, especially when I am having bad skin day. On bad skin days no foundation looks good but this makes it look good and even. I like using this for BB creams and tinted moisturizers as well due to the even finish. No shedding at all. I seriously need to get a few more of these so any recommendations would be great! (Got my eye on the setting brush!).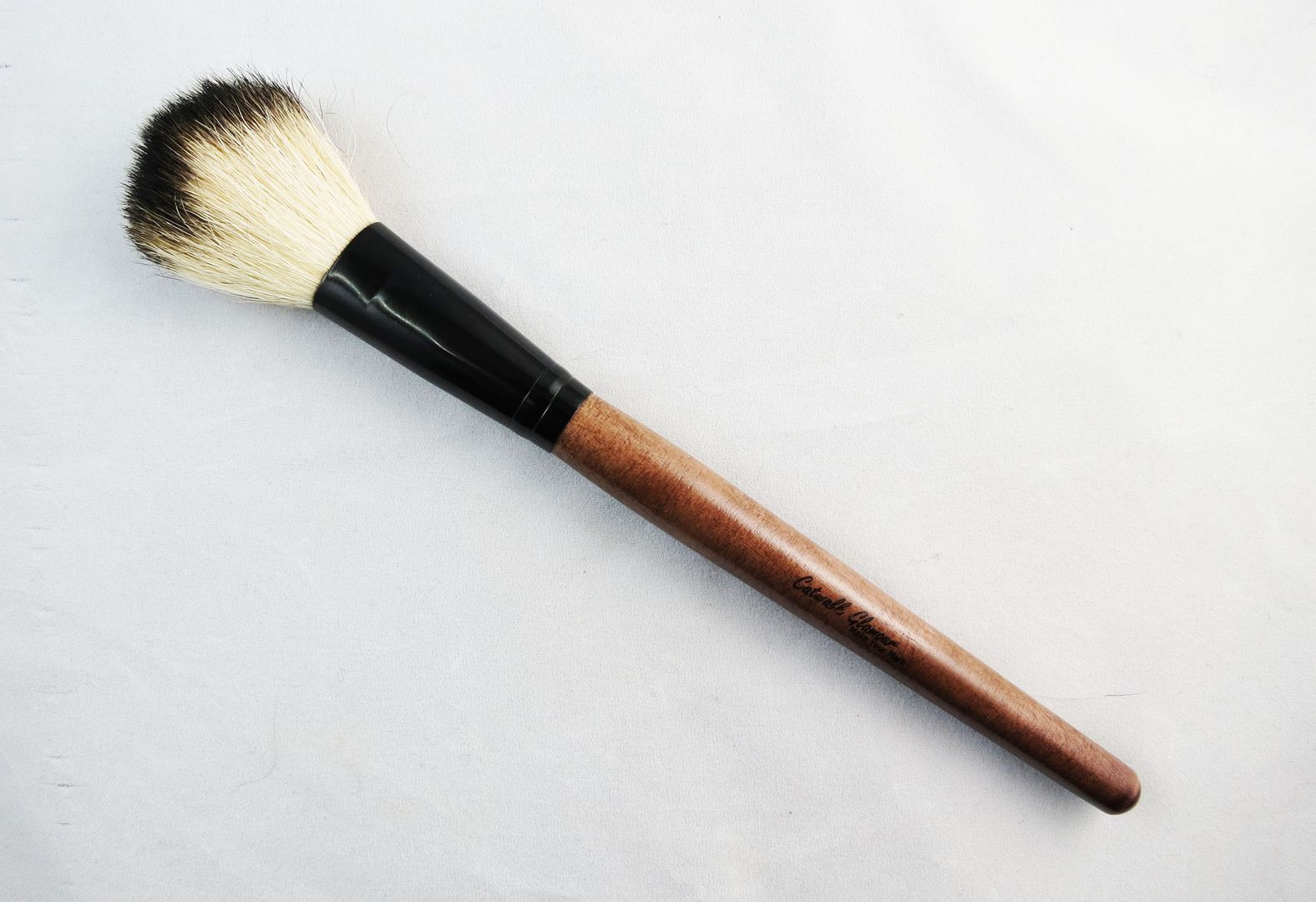 Another
Catwalk glamour brush
from the set and this is a blush brush. It's not a typical blush brush where they usually are a bit more bigger and 'puffy' I guess (if that's the right word?). It's a lot more flat which is what I love about it as well as it's smaller size. It is perfect for any kind of mineral based blushers you may have because it picks up the product evenly and really spreads out evenly on your skin. The smaller size of it makes it a fab brush for highlighting as well on the cheekbones etc. Also great for contouring, again because of the size and how flat it is which gives you great control. Love this one!
Sigma is one of the most popular makeup brush brand out there and their very popular
Round Kabuki F82
is one of the most popular brush too. This is so lovely. When I don't use my real techniques expert face brush, I go for this one. Be it a BB cream, foundation or tinted moisturiser it blends it all really well and really buffs it into the skin because of how dense it is giving a very even finish. If you want a natural, sort of a airbrush like finish, I'd suggest to try this one out. It's really lovely.
And lastly, I am a huge fan of brushes by the vintage cosmetic company but it's actually their bronzing brush that I adore. It is massive. I love it. It very 'puffy' (here's that word again?) and quite big.

The brush is so soft as it's made

from natural hair. The brush is great for bronzer, blusher or even powder. I don't actually use it for bronzer or powder though but instead for blusher. It's a really dense brush and the domed shape to it gives great control. Usually I like to use this for the shimmer based/glowy type of blushers because it's larger so it helps to blend that well and spreads the product in an even manner. It's a pain when shimmery blushers become patchy. It's a little bit on the pricy side being £17 but personally I think it's worth it.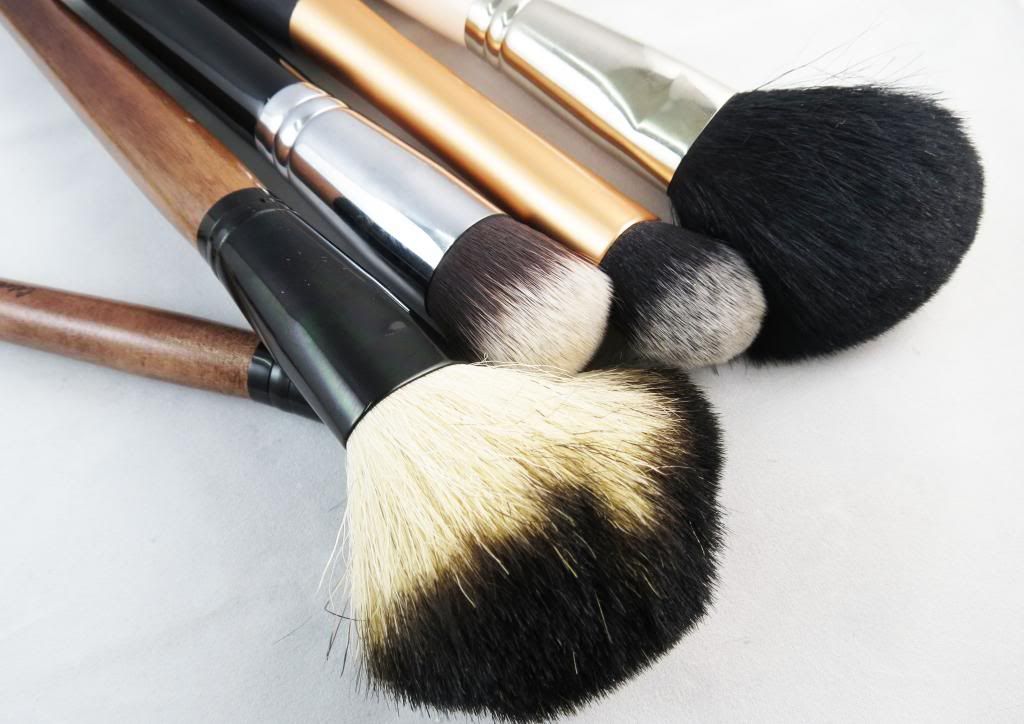 Let me know if you like any of these as well and any other recommendation are welcomed! :)
Let me know if you'd like to see a similar post on eye brushes?
Hareem x