Hello people!
How has everyone been?
Over the past months I've been trying out some goodies by Clynol, a brand I adore for their lovely hair styli
ng products. The Clynol Pure Volume Range* is a silicon free hair care range which has products infused with ocean collagen. It aims to p

urify the hair and remove any impurities as well as

giving you beautiful weightless hair. I adore the blue packaging too. I've been testing out their pure volume shampoo, hair tonic and volume hair mask.
What Clynol say -
Boosted volume, removed impurities and restored vitality – that's what new Clynol Pure Volume does. The new 3-step range infused with ocean collagen delivers weightless care on even the finest hair to restore inner strength and turn up long-lasting volume.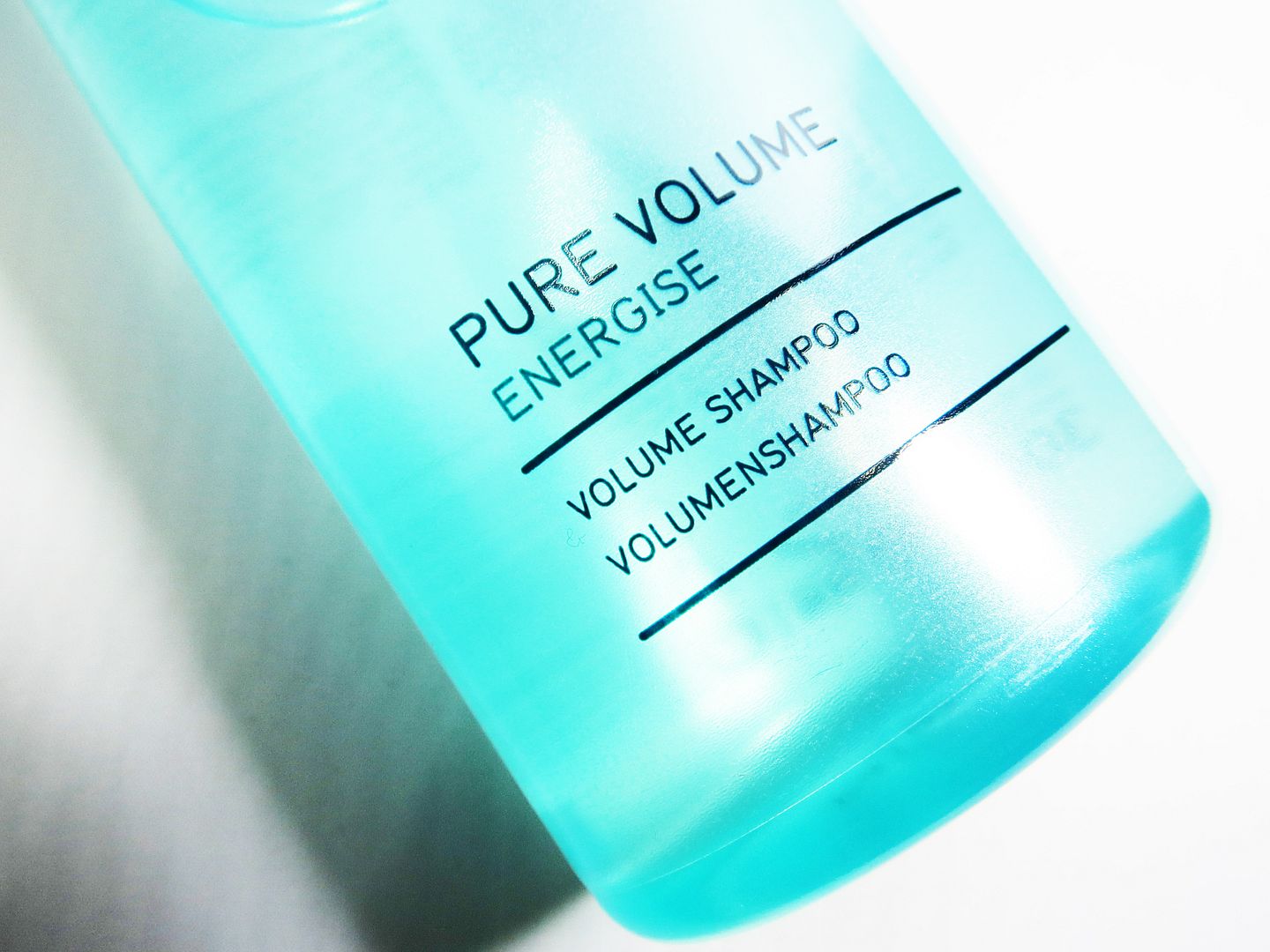 I can not tell you how much I adore this shampoo. It's completely empty now and I desperately need to get another bottle.
This is a shampoo that really does deep cleanse your hair. I love using this to get rid of any product build up I may have. It lathers up really nicely too which is something I always love about shampoos. Besides that, it leaves my hair feeling soft and clean. Its a shampoo that doesn't weigh your hair down either instead it actually makes your hair feel lighter and adds volume as well as that 'bounce' that you always see the girls in adverts have. Who doesn't want that? It leaves my hair smelling fresh as well. As far as strength is concerned, I feel as if it has helped making my hair look healthier and stronger. I don't have any hair falling out after using this either which is something I do experience from some shampoos. I deffo recommend this to you guys.
The pure volume hair tonic comes in a similar style bottle like the shampoo. This is a light weight body building silicon free hair tonic which contains ocean collagen. Its aim is to help you add volume to your hair as well as making it stronger.
I spray this a few times into my hair before blow drying. Sometimes I spritz this into my dry hair as well just to add a little bit of a boost or to refresh my hair. I love that it adds volume to
my hair after blow drying it. My hair looks a lot fuller as well as thicker. I h
ave in between wavy hair. Some strands are really curly and some wavy. So what I sometimes do is I spray this into my dry hair and style my hair by running my fingers through it. It just defines the waves and adds that little bit of a boost to my 'everyday' boring hair. I really love the definition and the volume this gives to my hair. Plus smells lovely like the shampoo too.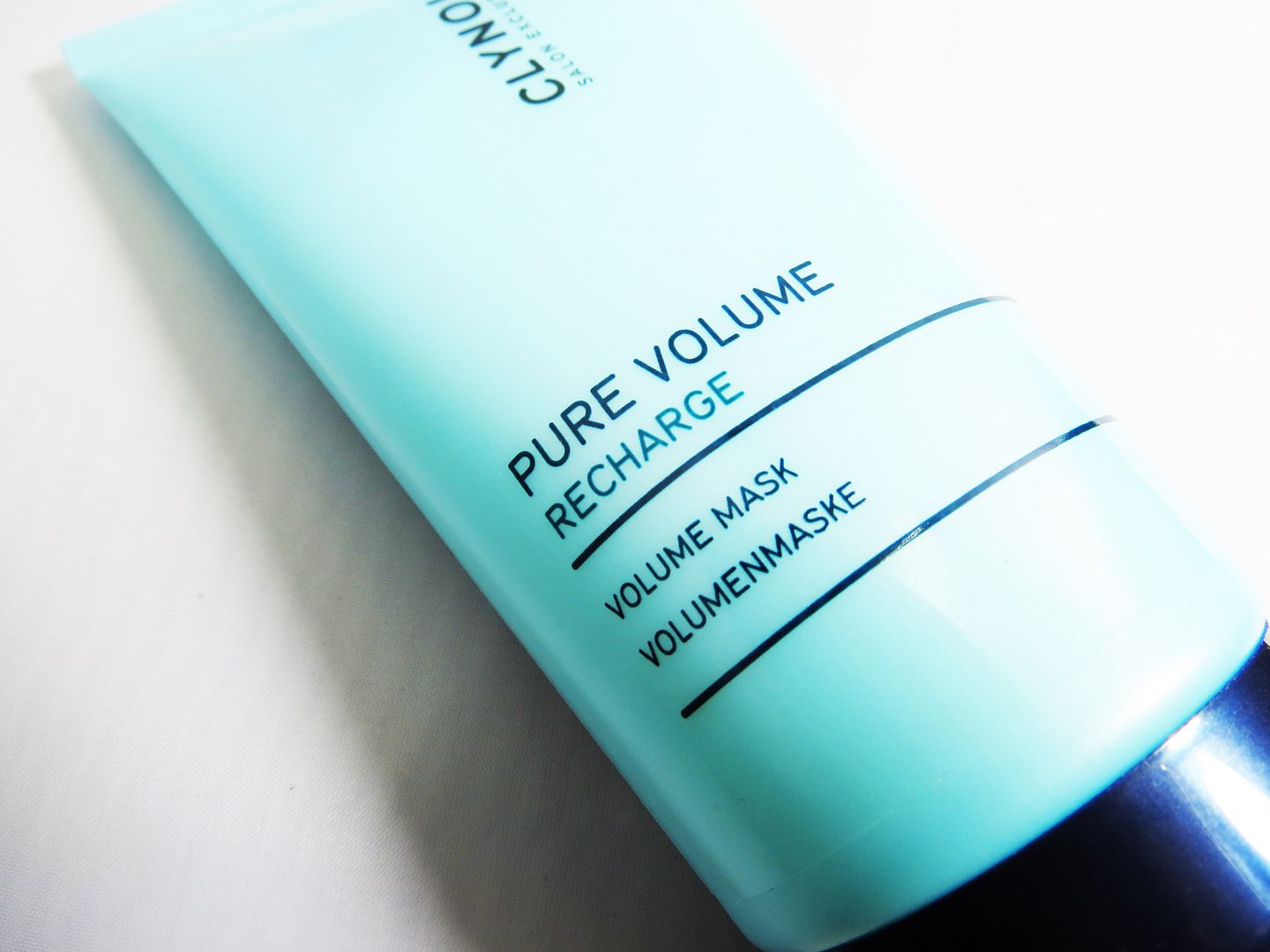 The mask is another step to achieve beautiful fuller hair. I use this mask once a week. It comes out like a thick cream which I then apply to all my hair minus the roots. I leave it in for about 15 minutes and then rinse it. Like the shampoo and the hair tonic this is also infused with ocean collagen and is silicon free and aims to help you achieve thicker fuller hair. This is great for damaged hair. My hair is currently in a pretty bad shape. The culprit being hair straighteners (and me for using them). I make sure I use lots of this on the ends where I need it most. This really does work when it comes to adding strength. My hair looks a lot more nourished and just simply nice rather than looking thin and sparse from the ends. It adds shine as well as volume which also gets a thumbs up from me. I really like using this at the moment.
Overall, I am pretty impressed with Clynol's pure volume range. I love the fact that its silicon free and contains ocean collagen which I thought was interesting as it contributes to the nutrition factor for our hair.
My favorite product out of all three has to be the shampoo. It is lovely! I really recommend this line if you're looking for something new or something that helps to add body to your hair. Also, I am loving the blue packaging!
Have you tried anything from this line?
Hareem x