Real Techniques brushes have been such a hype (still are) and I completely understand why. I'm currently expanding my brush collection and I've added a few new ones to it one being the Real Techniques setting brush. I've not actually seen many reviews of this but I can't remember who's blog it was where I first seen it and I knew I had to have it. This was a while back as well. Anyways before I ramble on I finally got it and thought I'd share my opinion on it.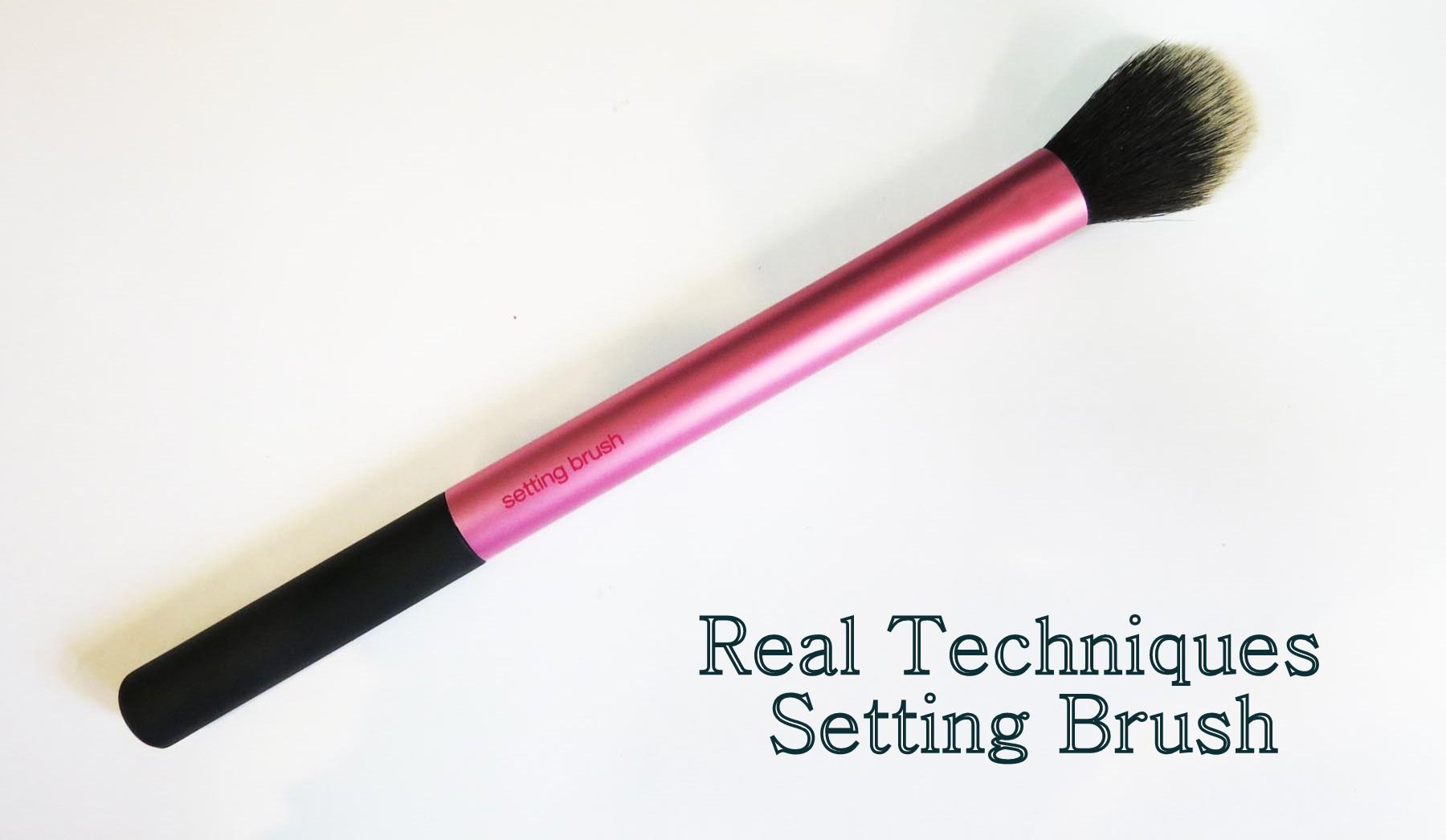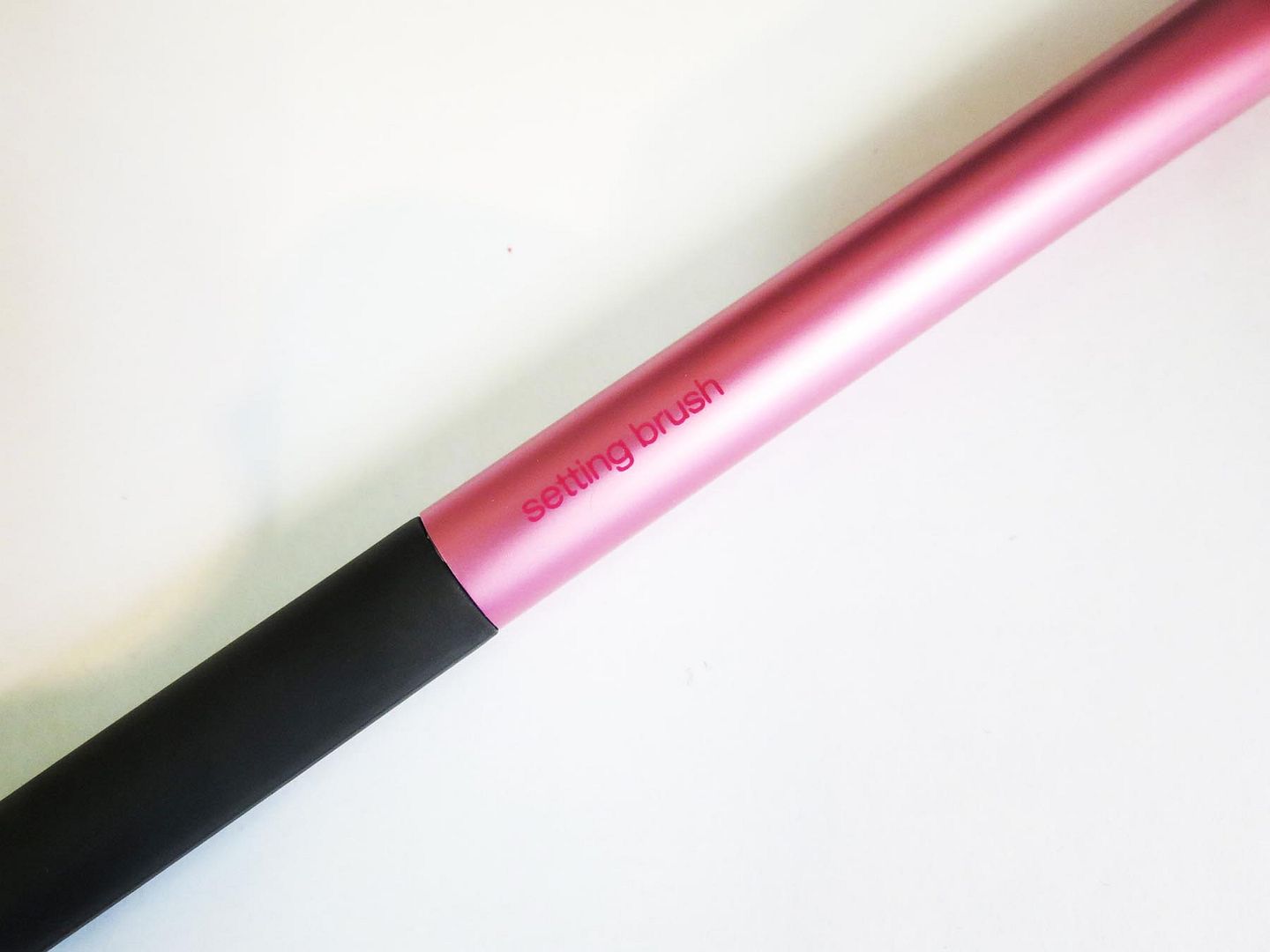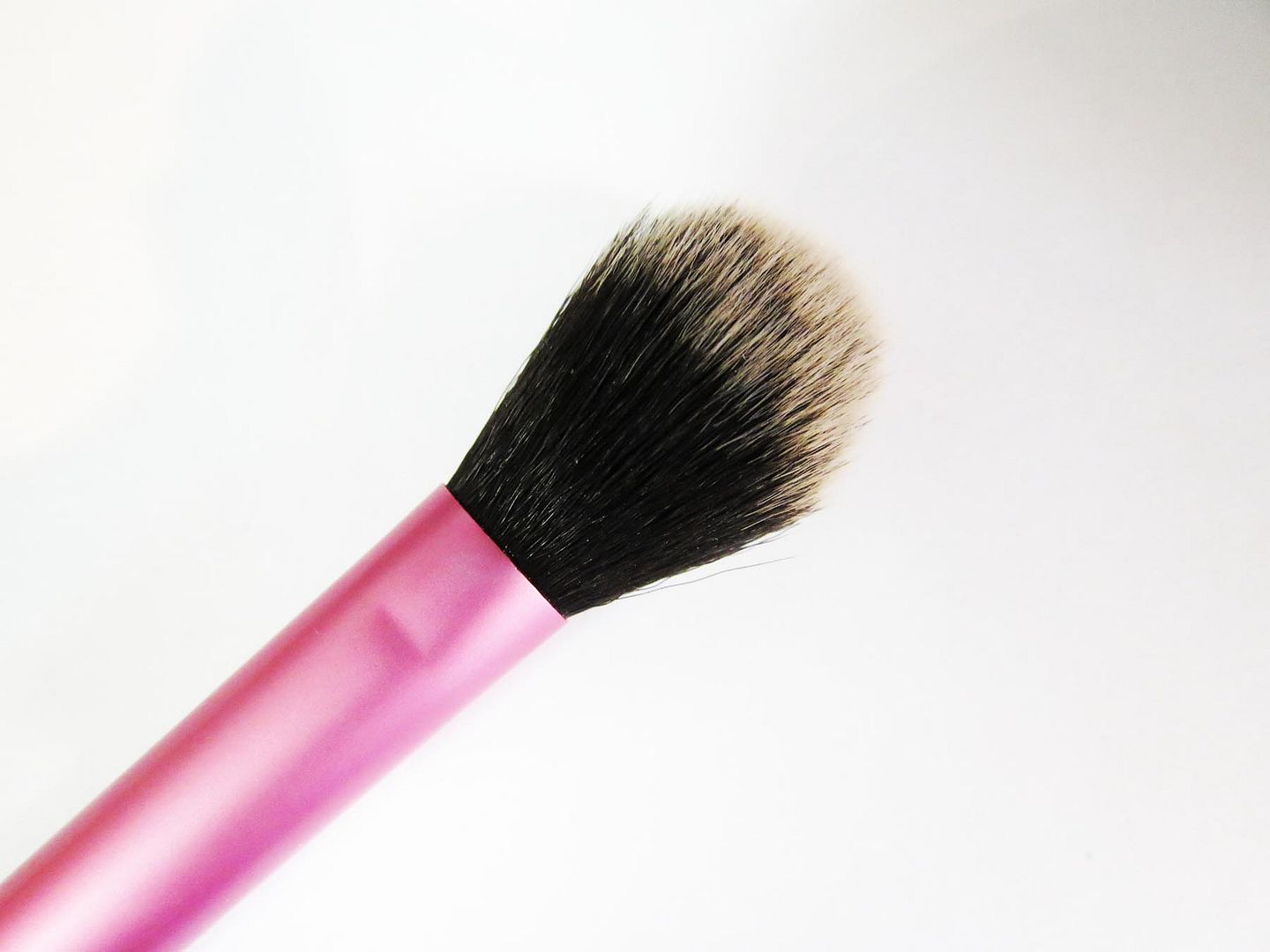 I'll just say it now asap that I love this brush. There isn't a single thing that I don't like about it. It's a good size and is pink which is a win. The brush itself is quite small and the brush is cut in a way that it fits in the small areas or contours of your face. So it's perfect for setting under eye concealer or setting foundation around your chin, eyebrow and nose area. I also love using this to apply highlighter. I think it works really very well for that. So your cheekbones, down the bridge of your nose and on your cupids bow. Another thing I use this brush for is to contour with. The size of it helps to that well as well. It blends the product away really well too. The brush like other Real Techniques brush is cruelty free. It's one of the softest brushes I have ever used. Everytime I use this on a client they always comment on how lovely it feels. I can't remember exactly but it's around the £8 mark but well worth it. I've washed this countless times and like the other Real Techniques brushes no shedding at all. If you're after something that makes contour and highlighting easy as well setting concealers then this is what you need.
Also, I'd love to know any other Real Technique recommendations.
Hareem x