Urban Decay has some beautiful products I think. Their lipsticks and eyeliners are my favourite and my favourite and most reached for eyeshadow palette seems to be the ever so popular Naked palette.
I like to say that I am someone who buys far too much eyeliner and this set is another one of them purvahes. I purchased this from either Beauty Bay or Debenhams about a month ago or more. I've used all the colours now and I just want some more UD eyeliners to be honest. This retails for £26 but I think I got it for £18 as it was on sale which I was just a little bit happy about.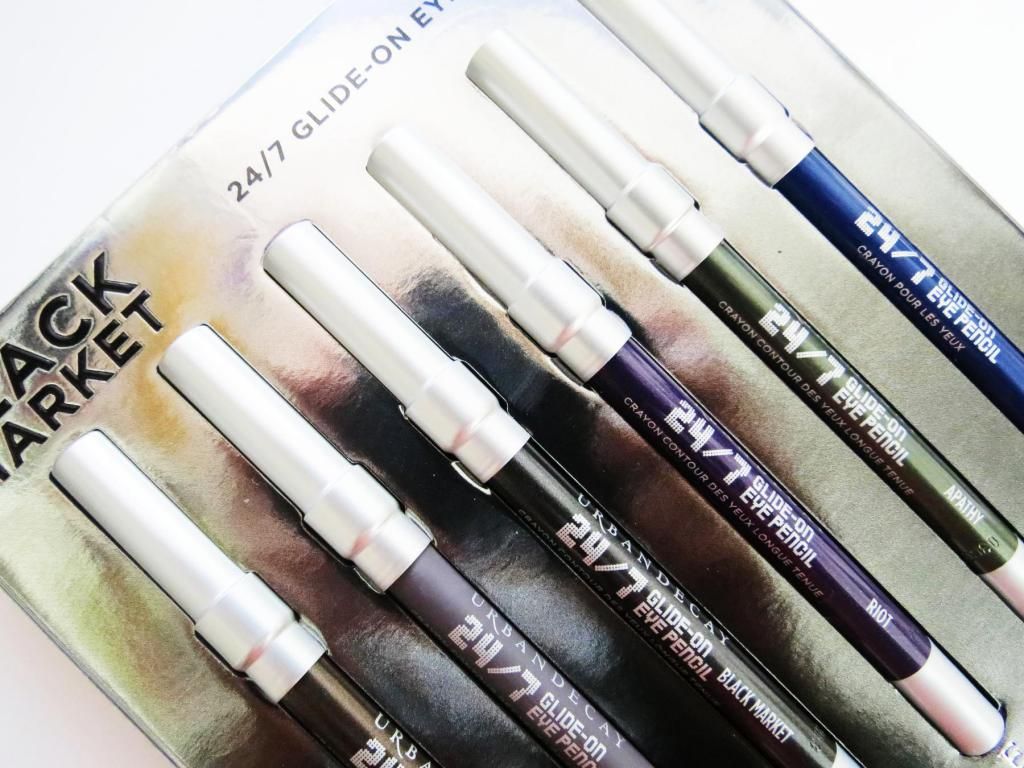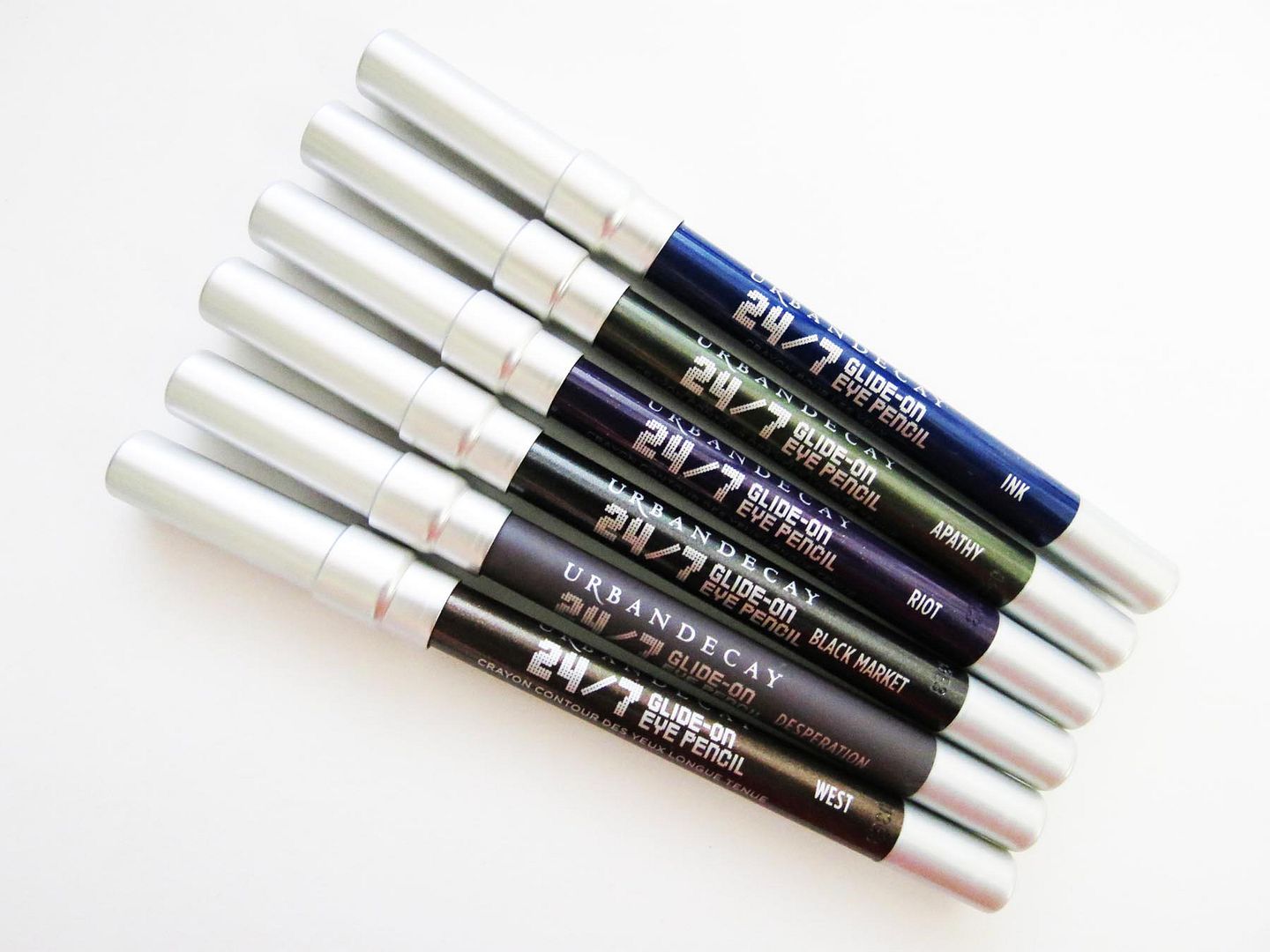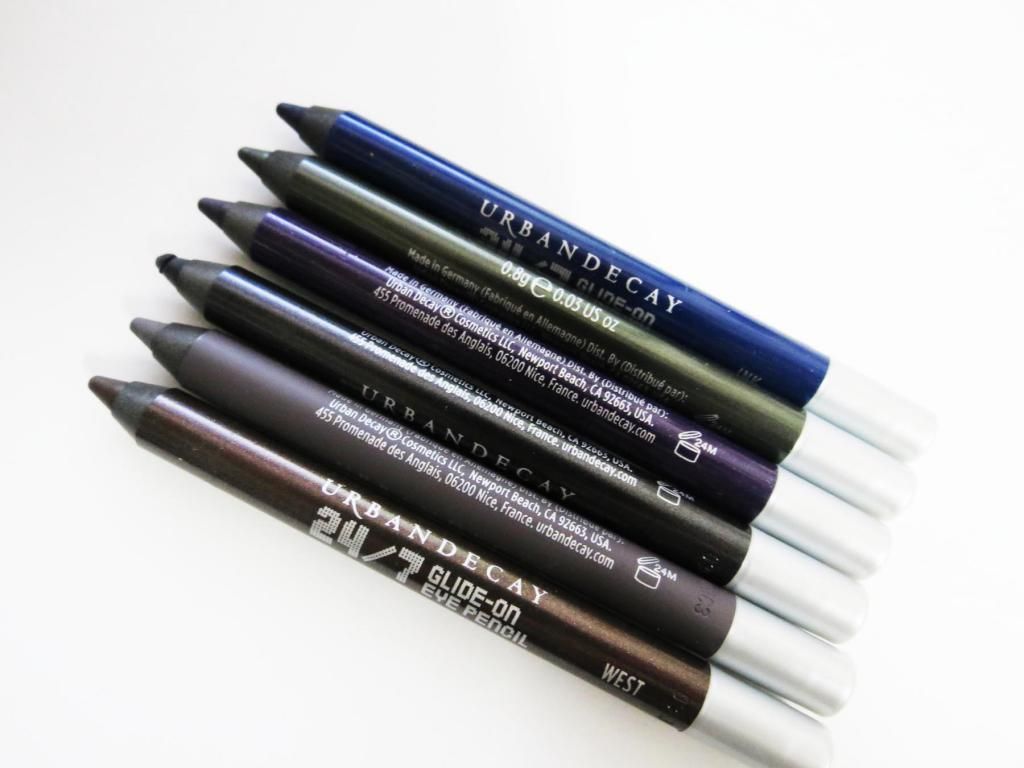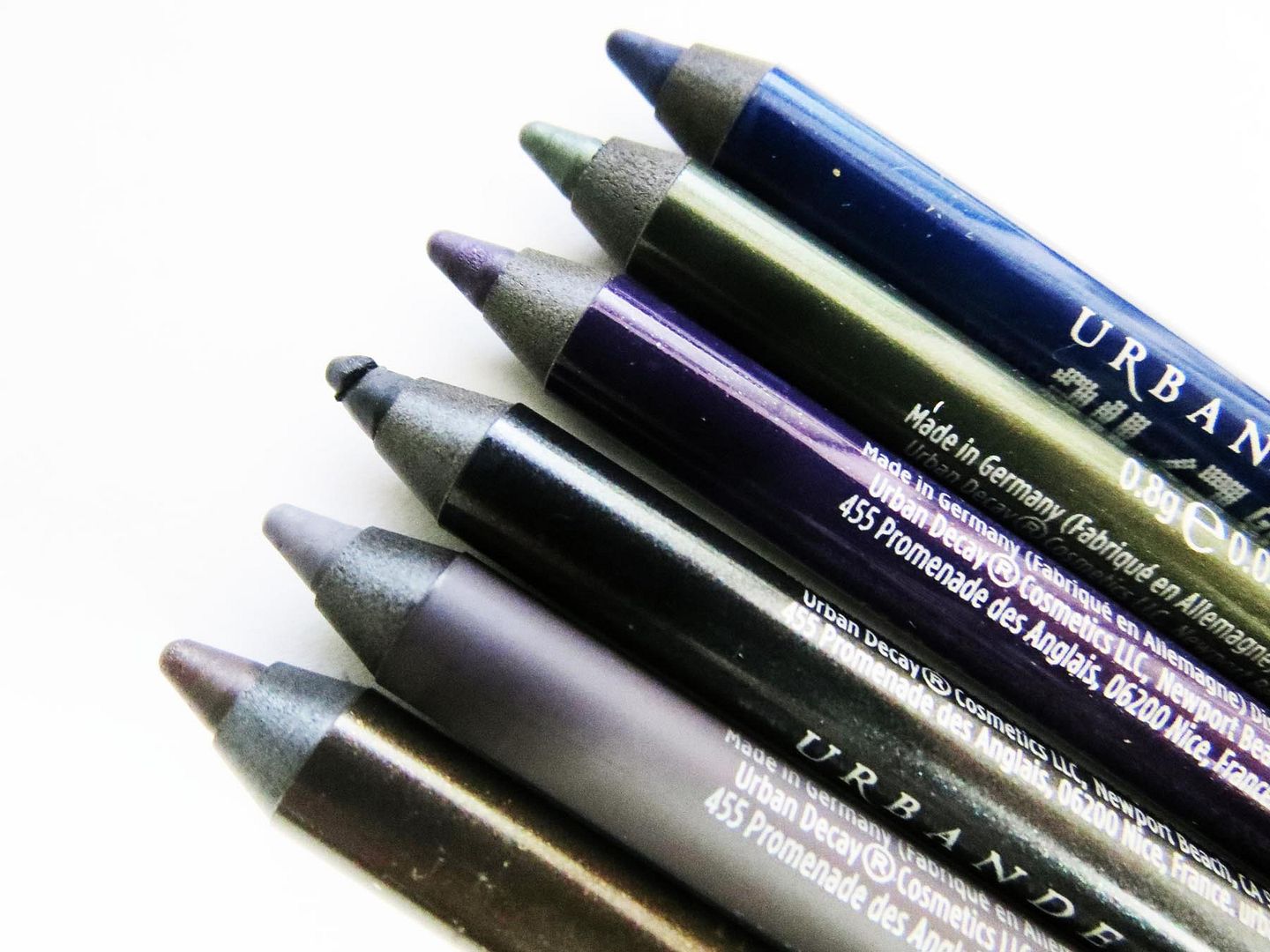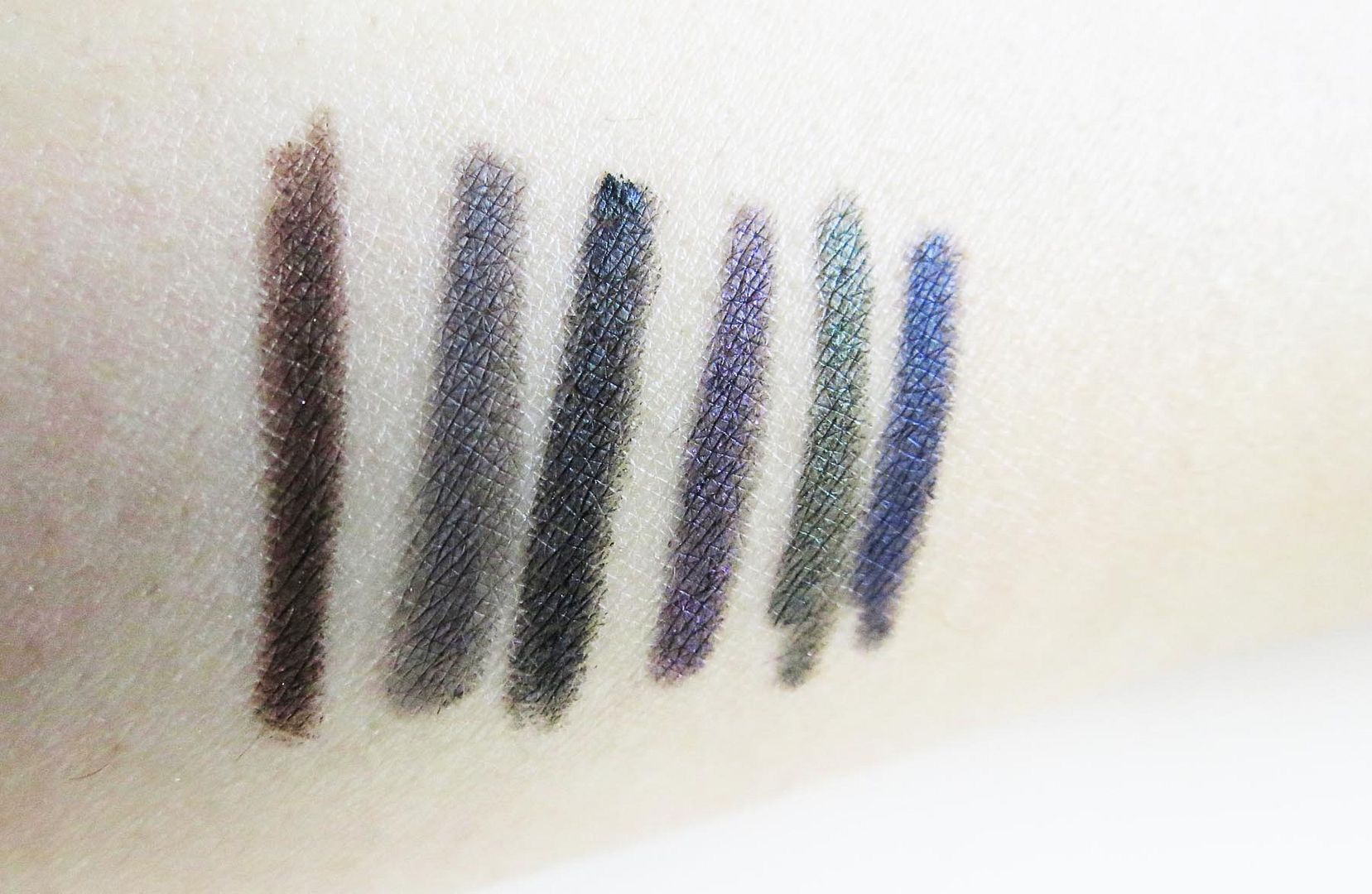 The Urban Decay Black Market set contains 6 mini 24/7 (is that right word?) eyeliner pencils.
The colours in order from left to right include:
West - a dark brown with a hint of gold
Desperation - a matte grey which is almost like a taupe grey. Very beautiful and soft.
Black Market - a satin black which I liked but having used perversion I prefer that as its much darker.
Riot - a shimmery purple with a beautiful sheen finish. I find it to be almost duel tone.
Apathy - a khaki green shimmery metallic colour.
Ink - a deep inky blue shimmer based colour. I adore this. I'd describe this as being duel tone as well.
This really is a smoky line up as UD claims.
I love that they're all quite dark colours as the name of the set suggests. The UD 24/7 eyeliners live up to the name.
I really like all six colours as I find them all to be wearable and to be honest I have worn all six colours. My most reached for colours are black market and west. West is such a lovely grey. I find it to be quite unique in a way. These stay on the whole day and they're quiet creamy too I think so very easily blended. I have very watery eyes that are very sensitive as well but thankfully these stay on my waterline through out the day. They've also caused no irritation to my eyes either. I use these to create a bottom smoky eye on my lower lash line as well which works really well and I've used apathy as an all over lid colour which when blended looks beautiful and so did riot as it complimented my brown eye colour. For £26 this is a great set to have or to give as a gift to someone. The set is deffo worth having in my opinion. The colours are beautiful and the quality is the usual great Urban Decay quality.
Let me know if you've tried any UD eyeliners!