Hi guys,
I have been on a shopping ban for a while. Like since December till March and then I couldn't help it at all.
I just wanted stuff. So I went shopping. A few things are from a blog sale as well here which I thought I'd include and one item from a blog giveaway that I won which I wanted to share with you guys as well.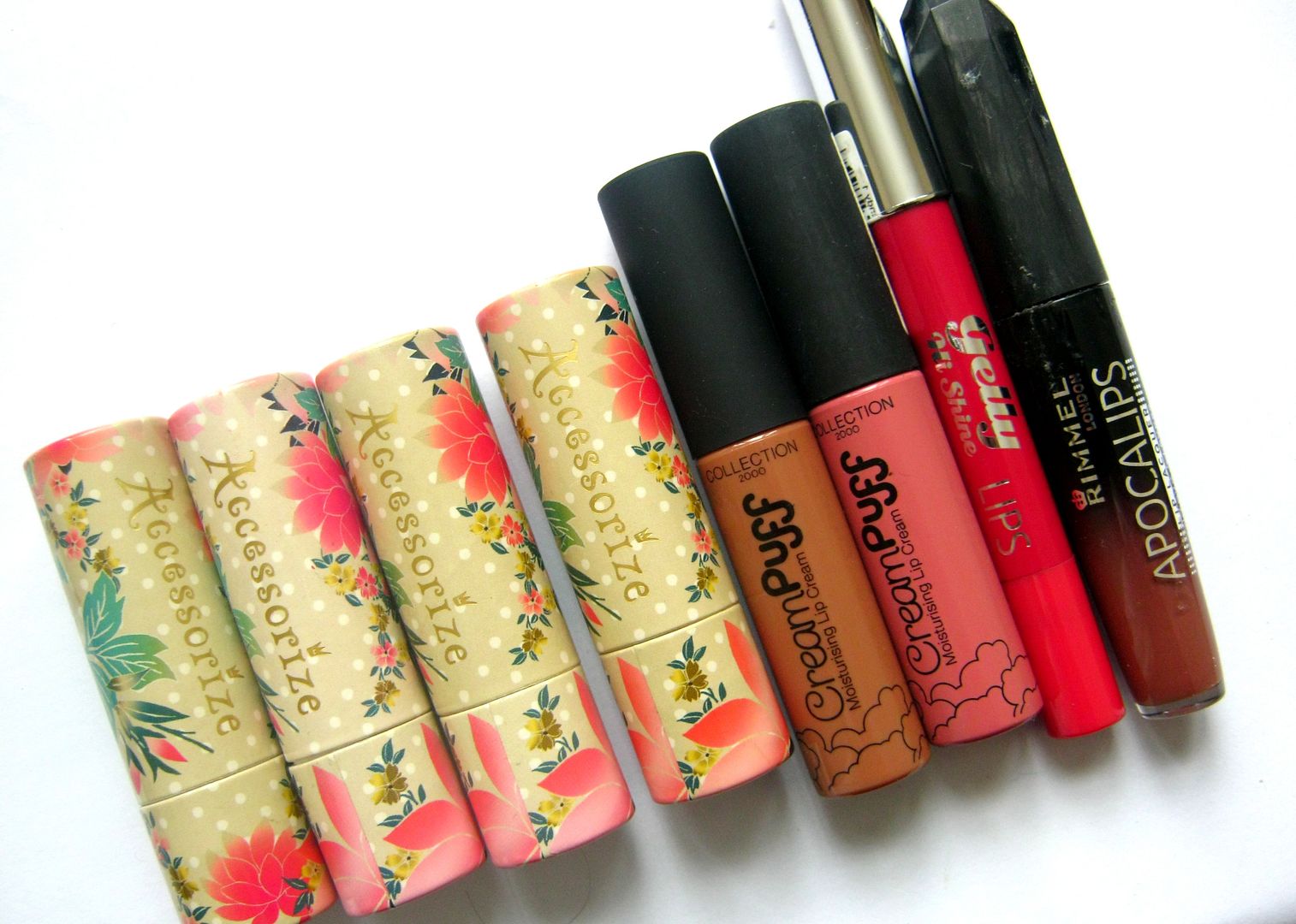 I bought 5 Accessorize lipsticks. I forgot to photograph the other one for some reason. Sorry about that!
But they've changed the formula now. Before it was matte which I liked but these are even better. They're so buttery and glossy. I love them and review to follow soon on these. I finally got 2 Collection Lipcreams, Barry M's new Gelly Hi shine lipstick/gloss and Rimmel's Apocalips in Lightyear.
I also picked up No7's translucent powder aka the BEST powder ever. Rimmel scandal eyes thick and thin eyeliner, W7's Tea Tree concealer, Maybelline's The Colossal Volume Express Mascara, Seventeen's Phwoarr Paint, Angelica's glitter nail polish and Collections shimmer Shades in Blushalicious.
From MAC I got a few things as well. Mac Fix+, Lipstick in speed dial and a Pro long wear concealer.
For skincare I picked up Effaclar Duo+, Origins spot remover (and a few samples) as well as LUSH's tea tree toner water.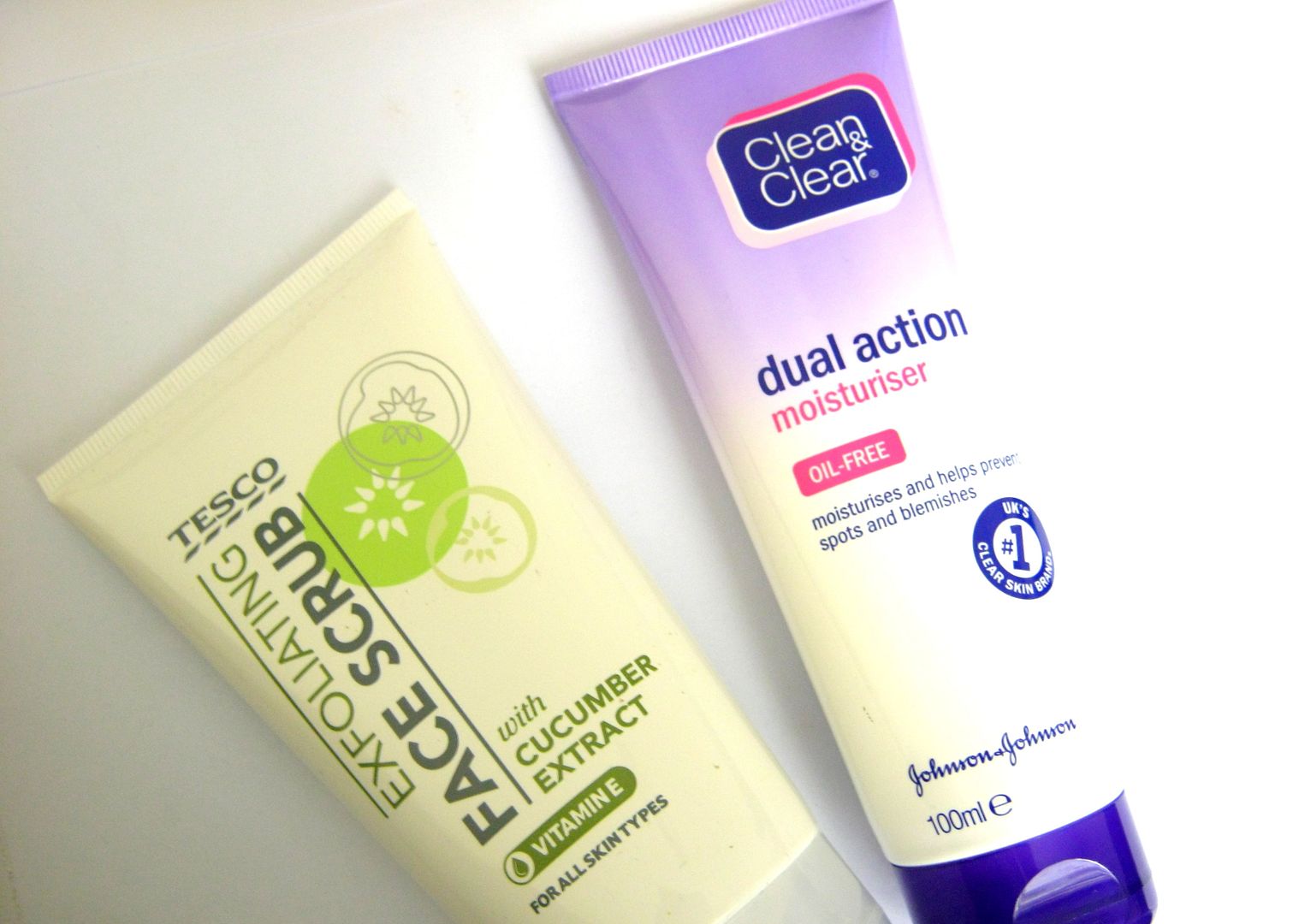 I have no idea why I got this but I picked up an exfoliator from Tesco and its actually pretty good.
And a clean and clear dual action moistuirser which has broken me out like cray. Not impressed.
I got some Baby Shampoo for washing brushes and 2 cans of good old batiste.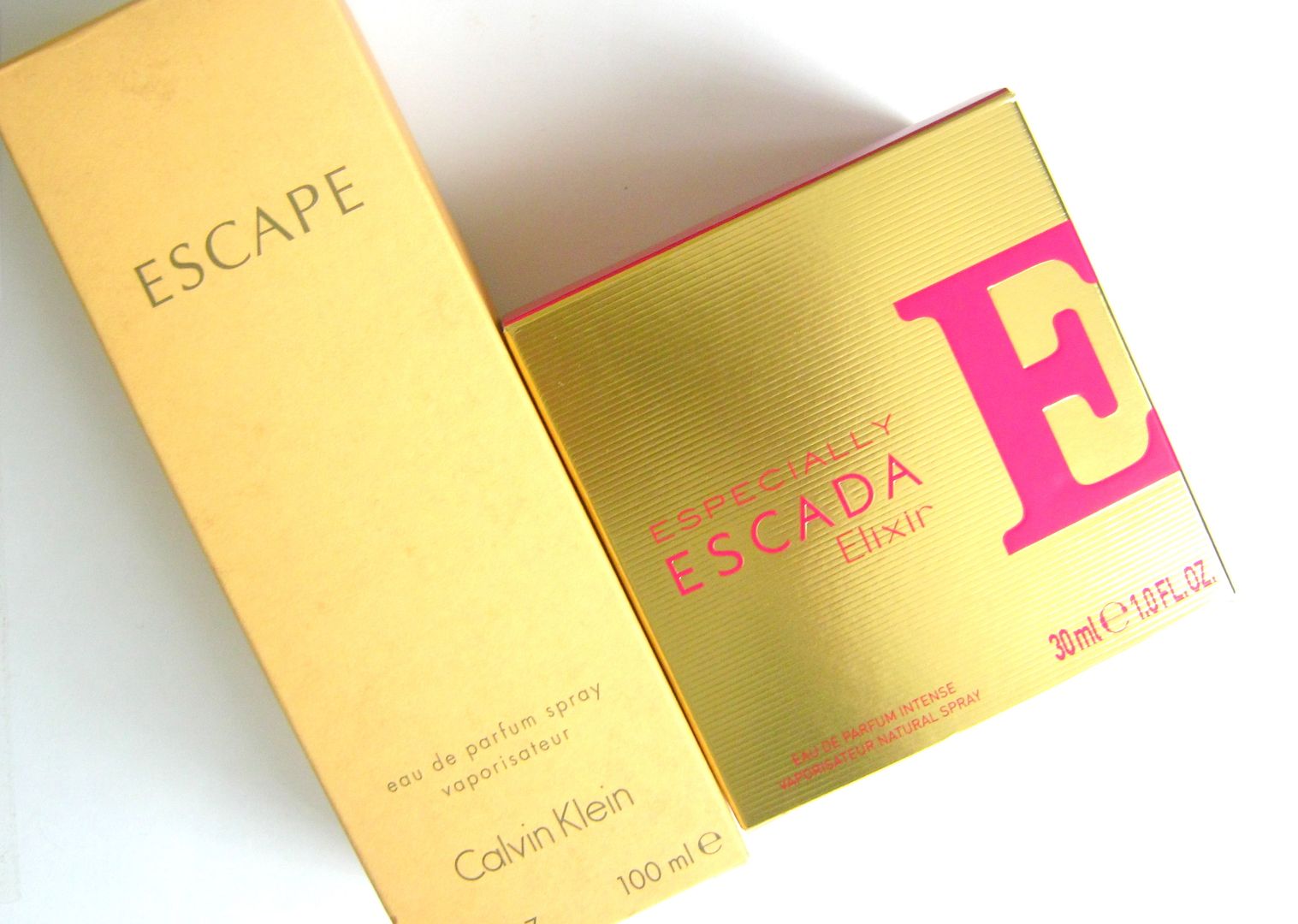 The perfume addict I am, I got Escape by Calvin Klein which is probably like my 3rd bottle and Escada's Elixir.
These are items from a blog sale and I am super happy with them.
Korres lip balm in pomegranate, mini sample sizes of benefit's bad gal lash and Estee Lauder's Sumptuous Extreme mascara, Revlon's grow luscious lash potion mascara and Maybelline's baby lips.
I also got jewellery for summer. Some studs from good old Primark and necklaces from New Look. The beautiful statement necklace by Zara is actually a giveaway prize I won and it is stunning!
After all this I made another trip to town and got a few more things but I'll do a haul on that later. May have gone a little crazy but safe to say I should now stop! Reviews are to follow on most of the products too! :)
Hareem x