Is it just me or eyelashes when in their packs look like the prettiest things ever? That may sound a little weird but they just look really nice to me. I've talked about The Vintage Cosmetic Company before and I adore their brushes. They're a

company that specialise in bringing back the 1950's along with the glamour. They do a

wide range of lashes, lash accessories and tools. I LOVE their very vintage-esque packaging. It's all too pretty. I am featuring some of their eyelashes today which come in 5 different styles and in the prettiest packaging ever. I love the vintage floral pattern on it . It just adds so much more to the product!
There are 5 eyelashes in the range:
Betty, Nancy, Connie, Kitty, Gracie.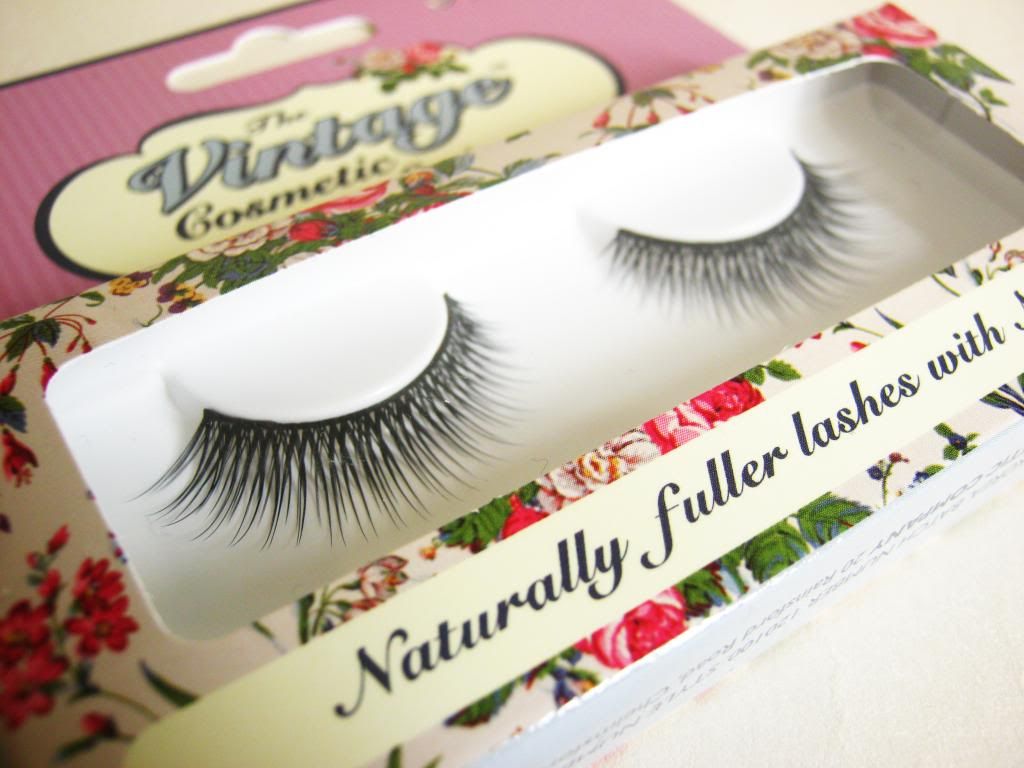 Nancy Lashes - Naturally fuller lashes with Nancy
These lashes are of a medium length and remind me of something very doll like. So, perfect to create a doll like eye look in my opinion! They have a very wispy finish to them and these particular ones add volume and length. It's a nice pair for both day and night as it's not too much for the daytime but also perfect for the night.
Kitty Lashes - Get maximum impact with Kitty
These are so
glamorous
. Like mega glamour lashes. I love it.
It adds so much thickness and makes your lashes appear fuller too. I'd say it is the perfect pair for night time. I love how it almost criss crosses with thick and thin. These look
amazing
with a good smoky eye. I love how they're quite fluttery too.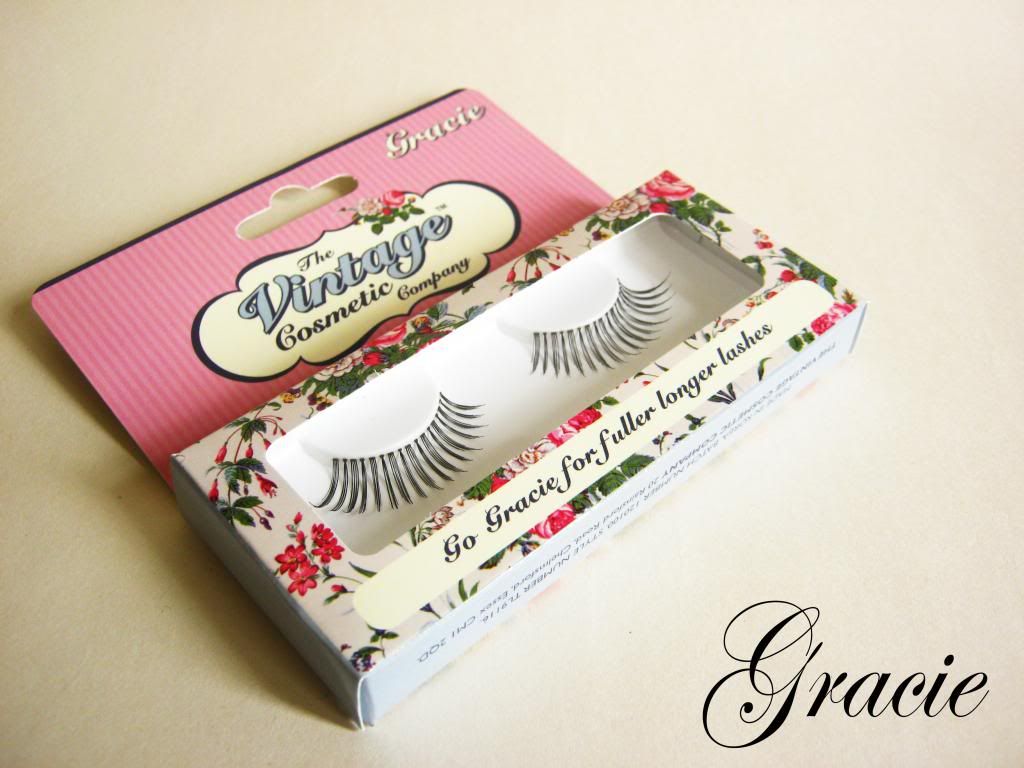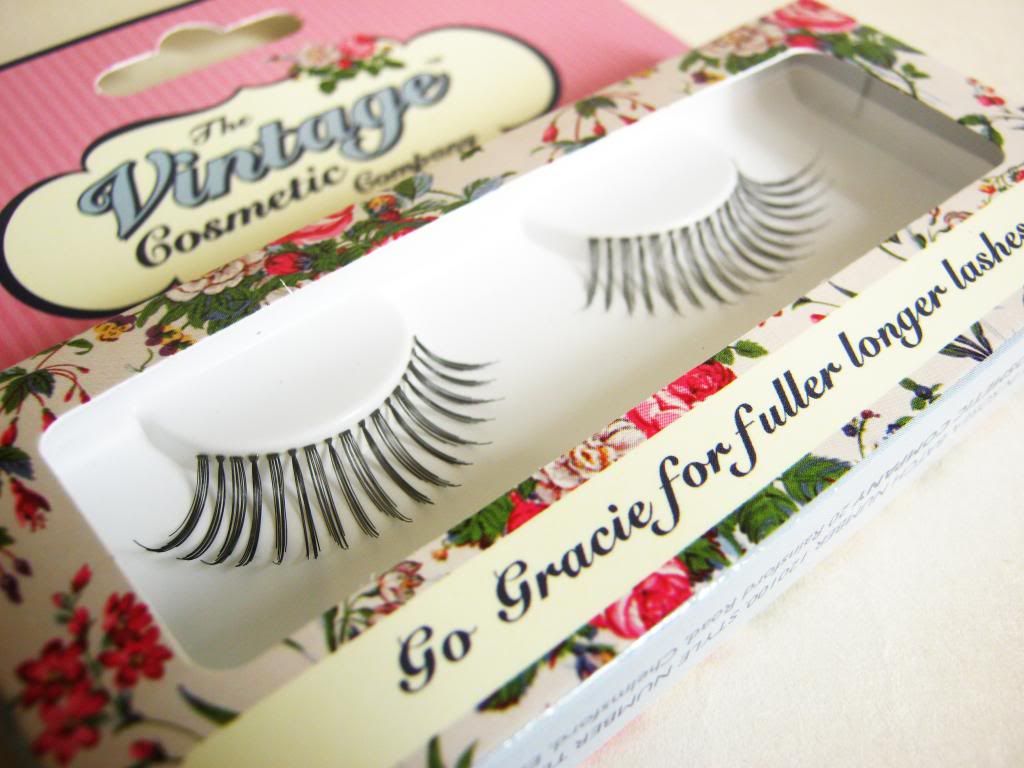 Gracie Lashes - Go Gracie for fuller longer lashes
This is a lovely pair of eyelashes. It's something I would pick out for sure when it comes to buying lashes. It's has a very girly quality about it which may sound a little odd but you may know what I mean! I like how these add length and volume without overdoing it. A great daytime pair to have or to pair with very simple makeup.
Connie Lashes - Connie for a soft and natural look
The Connie lashes are of a medium length. These are also quite wispy which I love about these. There is a perfect amount of thickness to it. I really love these for creating a rounder eye look.
Betty Lashes - Create almond shape eyes with Betty
Out of all the five lashes, the Betty lashes are my favourite. I have a thing for creating almond shaped eyes as they look gorgeous and these are perfect for that. They kind of start of by being a smaller and flick out towards the end which gives you the appearance of an almond shaped eye. Perfect with a natural eye look.
It's taken me a while to feature these lashes on here because I only wear these on special occasions etc. So after months I have finally used them all and can honestly say these are some of the best false lashes I've tried. The lashes come with a lash adhesive which is what I used to apply them. It kept the lashes in place and they were easy to remove but you can always use your own lash adhesive. The stay put as well and most importantly these didn't irritate my eyes either. All lashes are also suitable for contact lens wearers and can be used again which is something I have done as well. I still can't get over how gorgeous the packaging is by the way. Too pretty to throw away as well so it's all in my drawer!
You can have peek at the lashes
here.
The vintage cosmetic company eyelashes retail at £6 and are available from Boots.
Let me know if you've tried any of these and which is your fave!
Hareem x