Hey guys,
So for about 4 months now (perhaps longer), I have been using and basically trialling two skincare products. With what the products claimed, it was only fair of me to use them for this long as I really wanted to see the results. Face B4 is a skincare brand targeted towards spot or blemish prone skin which many of us suffer from. I've been using their anti-bacterial face wash and serum for a while like I said and so now is the time to review!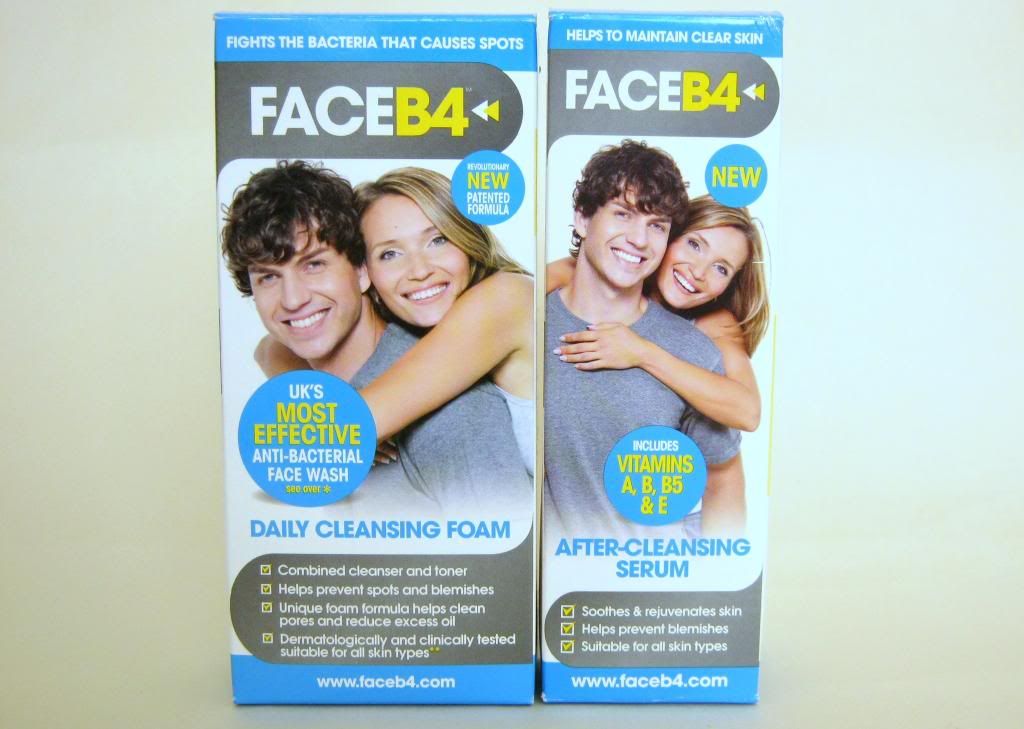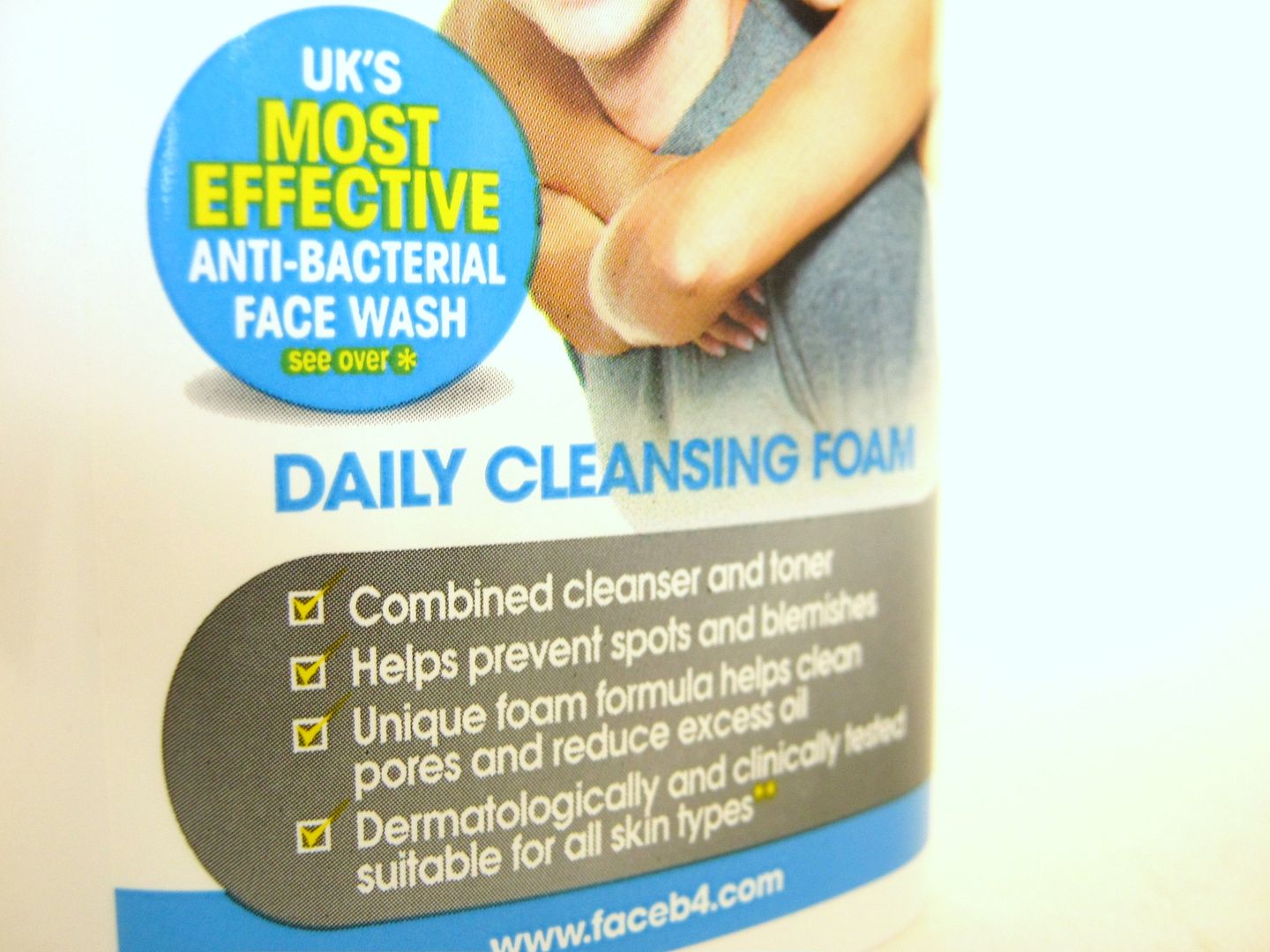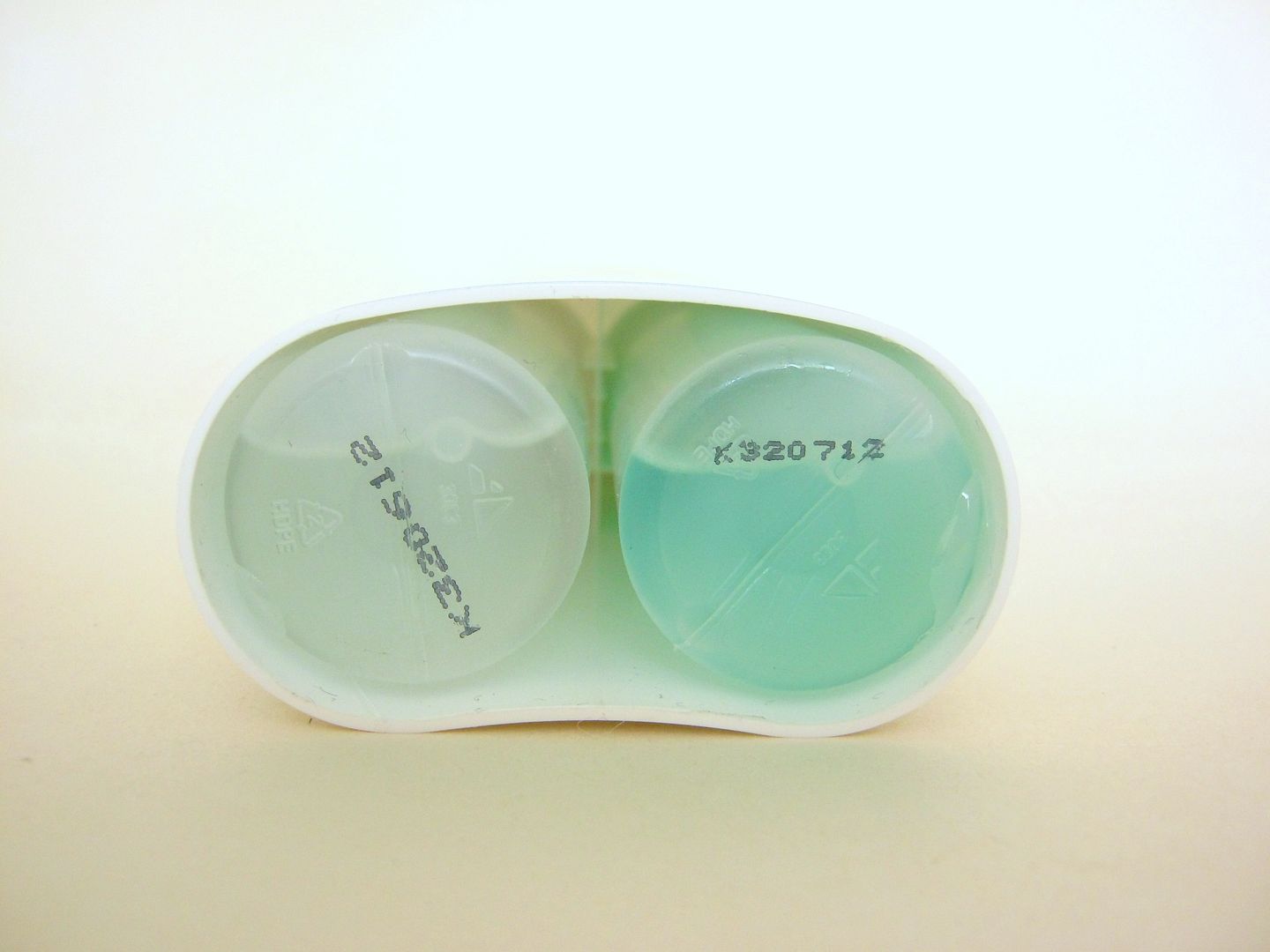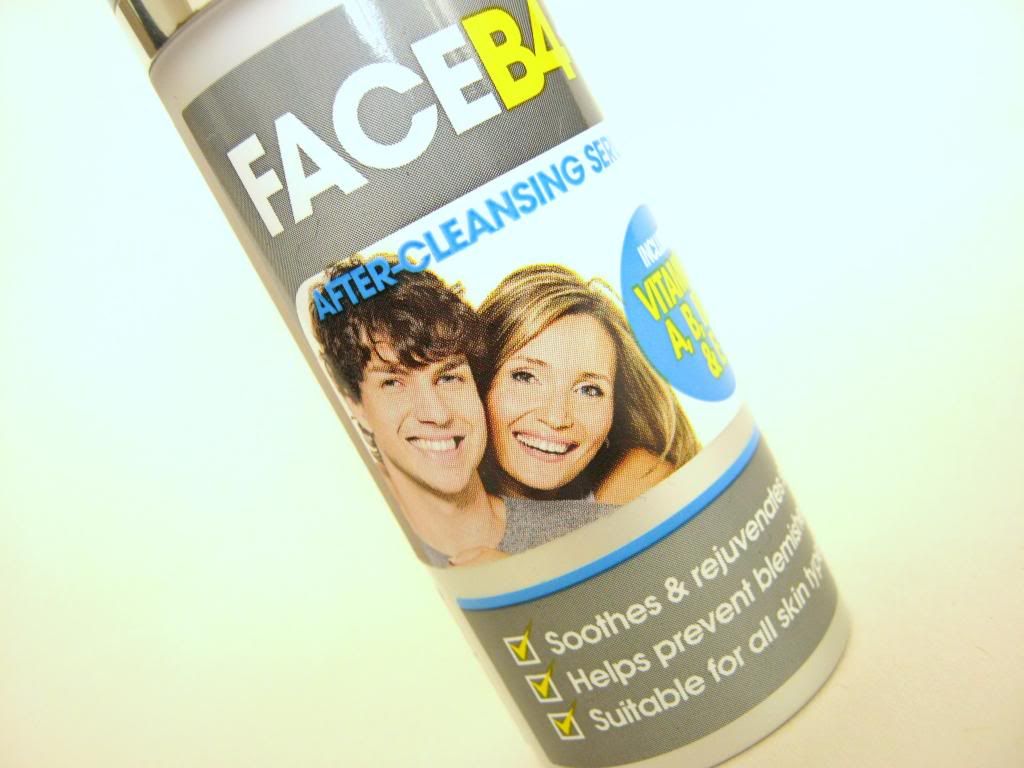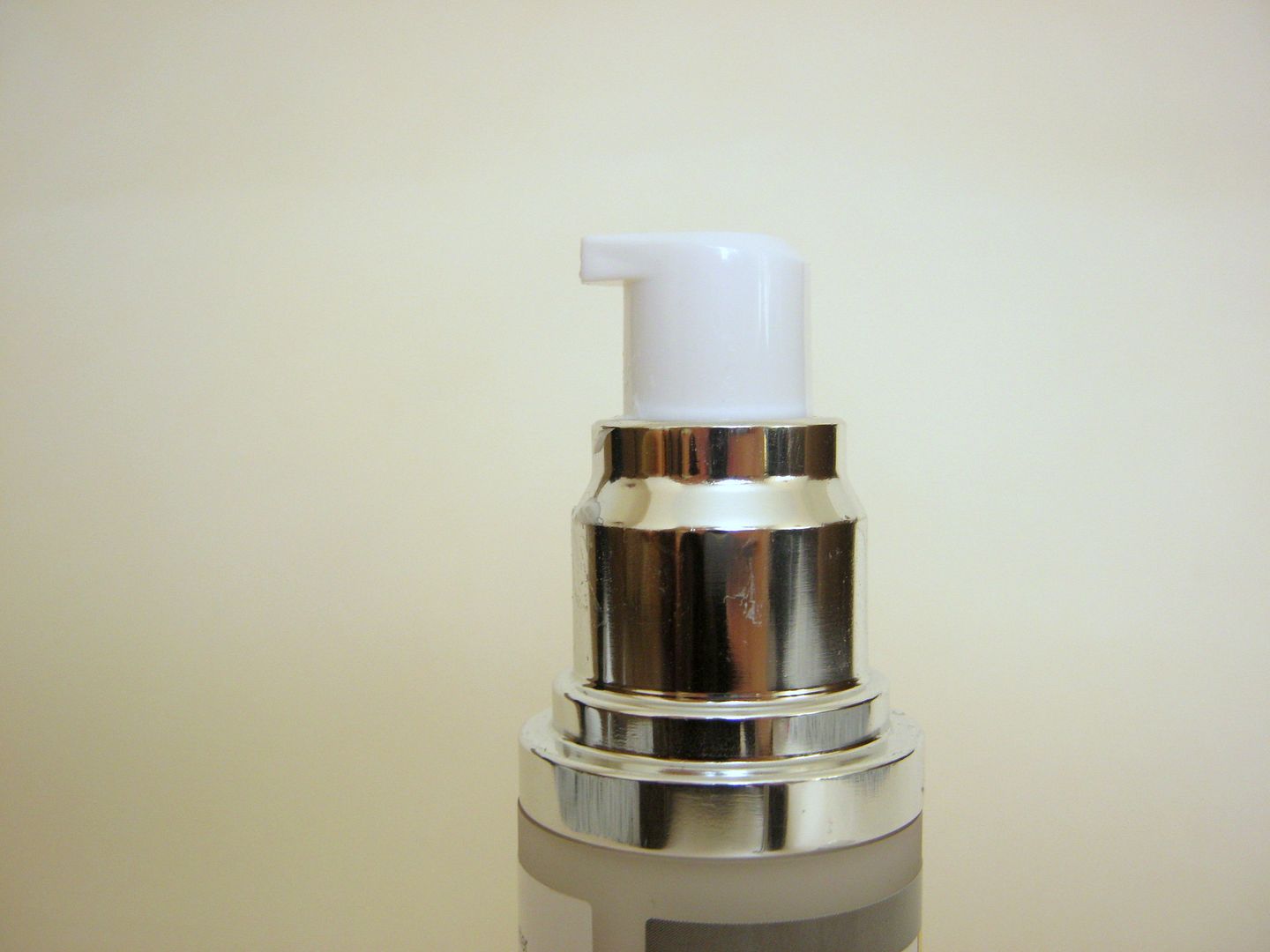 Face B4 is a brand that claims to be UK's most effective anti-bacterial face wash. It helps to sooth and rejuvenate skin while also helping to prevent blemish. Both products are suitable for all skin types and for both men and women. It's unique cleanser and toner formula is created to help clean pores and reduce excess oils.
FaceB4 products are fragrance-free.
The cleanser contains s
alicylic acid which helps to effectively remove impurities which then helps to reduce any potential skin breakouts, blemishes and redness. It comes in a plastic bottle and when you hold it upside down you'll see that there are 2 other bottles, each containing a different solution. Each side has a pump which is something I really like about this product as its easy to use and you have control over the quantity. It's also something I've not seen before and is quite different. Once you press the top pump, what comes out is a white, very foamy textured solution. I am assuming that the dual pump later mixes the two different solutions for us and the white foam consistency is the result. It's very gentle on my skin. Their is no fragrance to it either. I have to use about 2 pumps of it in order to cover the whole of my face. It almost feels like you're cleansing with water because it has a very thin consistency and isn't anything like a gel or an exfoliater. After I wash it off, I can honestly say it doesn't give my skin that tight feel or making my skin feel very dry. I've been using this every night before bed and my skin has really improved. I used to have a lot of the small 'under the skin' type of spots on my forehead which I tried and tried to get rid off but nothing worked and what I noticed is that after a week of using this they rapidly started to disappear as well as leaving no marks. My forehead is pretty much clear now and I am so happy about that! It's worked faster than any other anti blemish product I've used. The redness is not there any longer as well a huge reduction in the random new blemishes coming forward on my skin. I still have a few marks left on my skin and I still do get the odd spot but I can tell that it's been helping to reduce them as spots have reduced a lot. Very impressed!
The Cleansing serum also claims to help rejuvenate skin and helping to reduce the blemishes just like the cleanser. It comes in a plastic and has a pump which again is so helpful. I use this after using the cleanser and for me one pump is good. It has a good medium, creamy consistency and comes out as a white cream. I actually really enjoy using this. I am very picky in a way about serums and this has made my top three. There are certain skincare products that you use which instantly make your skin feel great and this is one of them. After cleansing, I apply this on my face and it instantly feels moisturised yet not greasy/oily and very hydrated. It's a very light serum and a few minutes after application, my skin feels so soft and really smooth. It almost evens out the texture of it making it look really healthy. I like that brightens my skin and helps to prevent blemishes as well. I sometimes wear this under my make up instead of a mosituriser or primer simply because it makes the make up application very quick and easy, providing a smooth base. This is so, so lovely! It's not greasy and is very gentle on my skin.
I am really very happy with both products. It's nice to see that what the brand had claimed was true for me. It's something that's worked for my skin and I very much will continue to use both products.
Have you tried any products by Face B4?
What's your skincare must have?!