I've always been very intrigued by thickening sprays. They sound quite interesting in my opinion though I never tried one until a few weeks back. TIGI's Queen for a day thickening spray* is something I've been using to create 'big' hair.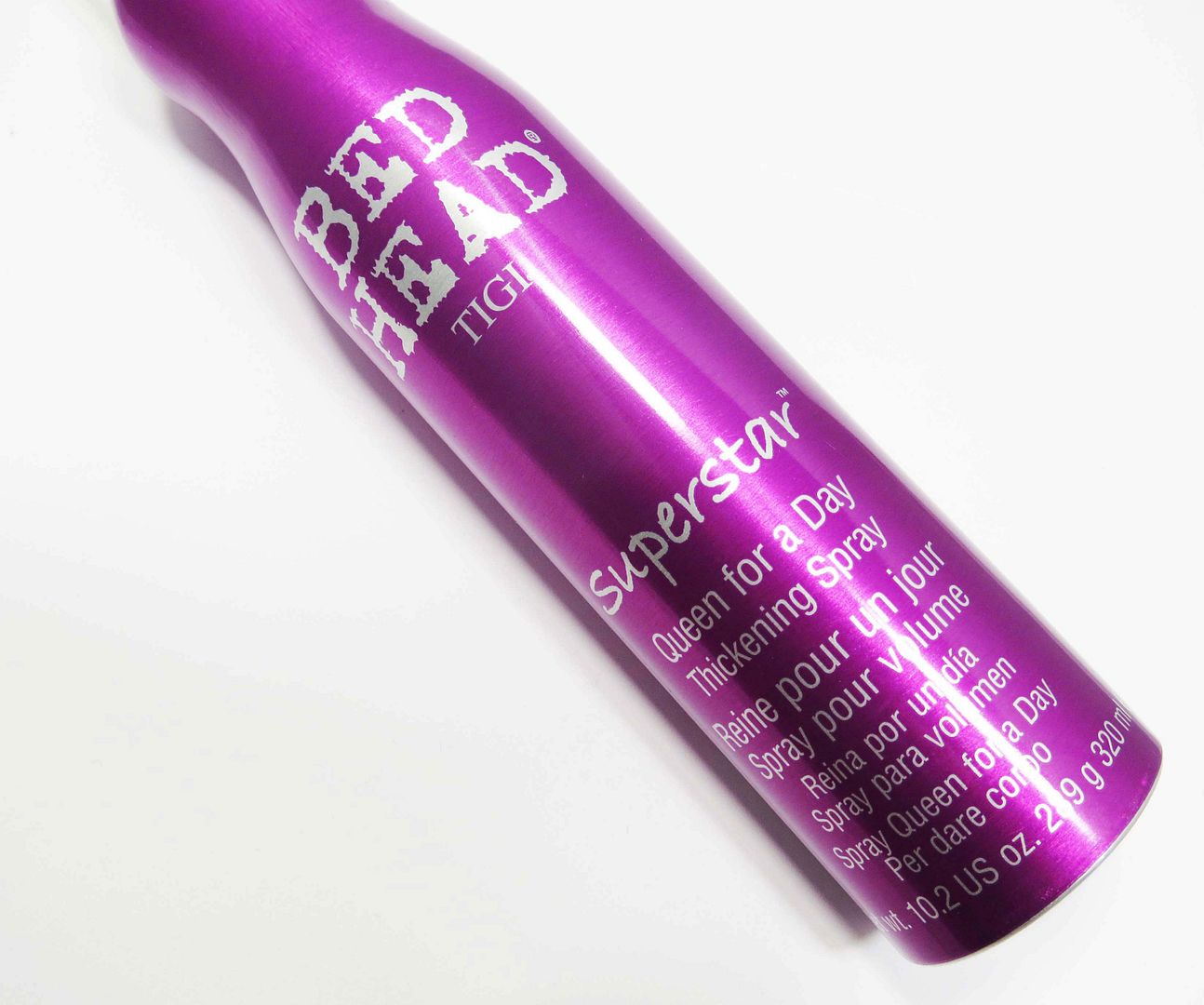 The TIGI Queen for a day thickening spray comes in a lovely purple bottle. It works almost like how hairspray would when you apply it but instead of holding your hair in place, it's a
voluminous spray for h
air
. I already have pretty thick hair but sometimes you need an extra boost to create voluminous hair. My issue is that I have thick hair which can be really flat from the top because of the length. So I was pretty excited to see if this could help to lift it up! I usually spray this in before blow drying in my damp hair, making sure I get the roots. When my hair is dry I can really notice that the top part has been
lifted. YAY! I can actually create a beehive without it being floppy, if you guys know what I mean! It works equally well on dry hair as well but make sure you don't spray too much in dry as it may give off an oily look.It a

mplifies your hair, adds body as well as creating texture. I love the scent too. It's almost berry like but I really can't put my finger on it. If you have fine/medium hair, it will be a lovely product for you to try out!

This is a

spray that gives roots a boost without actually leaving any sort of a sticky residue or weighing your hair down. I can't promise that it'll hold your hair like hair spray but it actually gives hair more of a natural look and feel. I love this for creating a big, voluminous, blow dryed hair!
Just one thing - use it quite sparingly as a little will go a long way. Using it too much will add far too much shine, hence giving a greasy look!
Have you tried any thickening sprays?