Apivita is a brand I have been loving. I thought I'd review their Propoline Shampoo for Oily Hair for you guys today!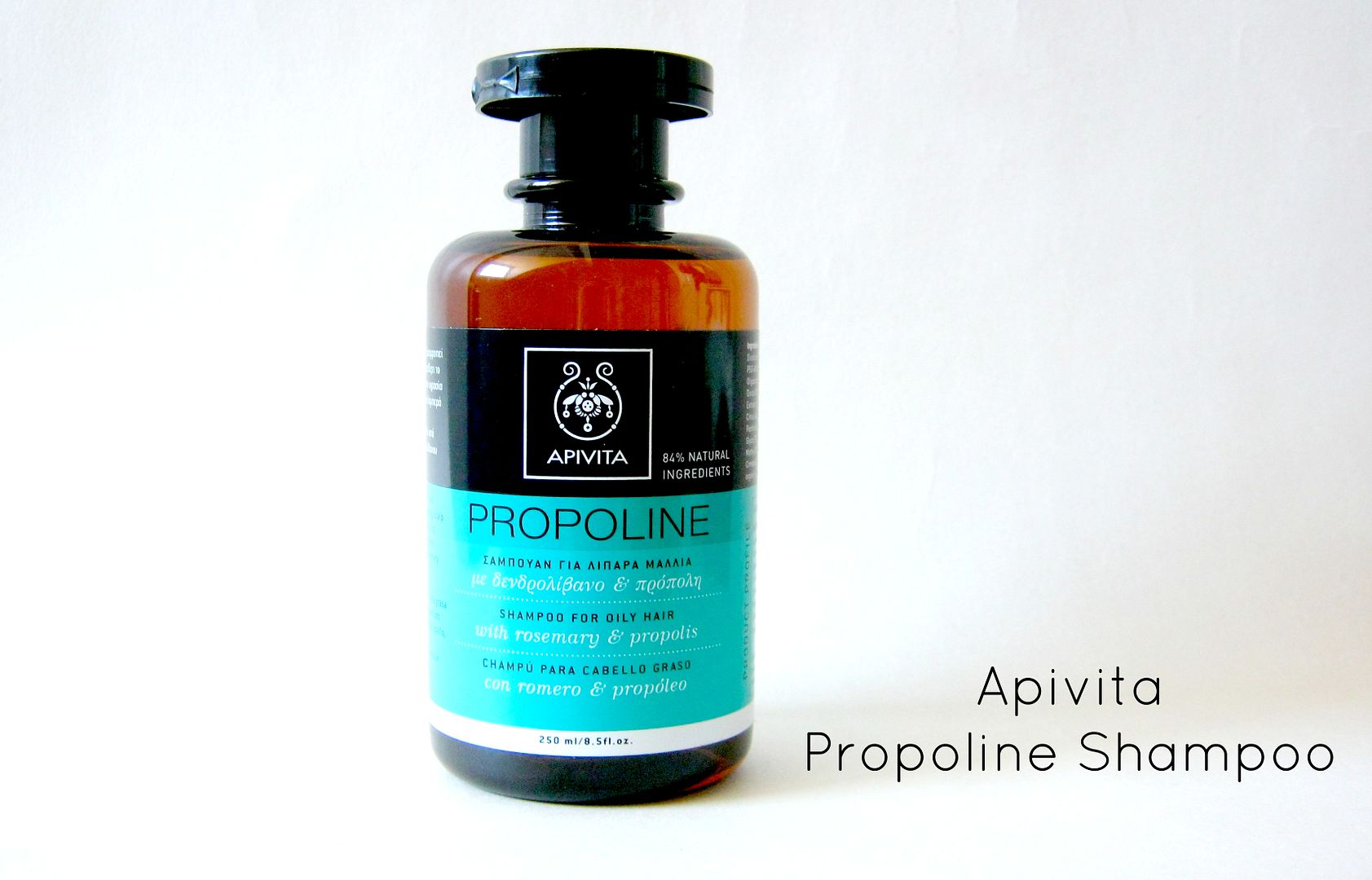 Apivita's shampoo for oily hair*
contains rosemary and propolis. It claims to h

elps regulate excessive oiliness with rosemary, propolis and nettle as well as d

eeply cleansing without irritating the scalp.
I am quite fussy with shampoos. I like something that gets rid of the oiliness which sadly I get a lot of without making my hair appear rough, as well as giving it shine and a healthy look. I am just going to get straight to the point and let you all know that this is one lovely and a 'very good' shampoo. It lathers up nicely, not as much as would have wanted but it's something that I can 'work with'. Smells really lovely and comes out as a thick, clear liquid. while using it, I can actually feel the fact that it's working which I've never actually experienced before. It doesn't make my hair feel rough afterwards which a lot of oil eliminating shampoos do, instead my hair is left feeling soft and has a lovely shine to it. It maintains that factor of hydration in my hair and doesn't weigh it down. The thing I love about this is that, it is an amazing shampoo if you want to get rid of product build up. Sometimes I go overboard with hair products. I'll have hairspray, shine spray and dry shampoo all in their and afterward you can feel how heavy your hair feels. This gets rid of any product build up in one go and leaves my hair feel light and frizz free, ready to be styled. A ten out of ten for this!
Another thing I found out about this shampoo is that Apivita has replaced the water in the propoline range with a rosemary infusion which offers an antioxidant, toning, antiseptic and anti-irritant quality. It's also free of parabens, silicones, mineral oil and colorants.
Also, I love the bottle!
Have you tried any Apivita shampoos?