Dry shampoo. A life saver for us all to be honest. I think this is a great little invention especially for them girls who have really oily hair like me. If I wash my hair now it will start to produce oil by tomorrow and I have to wash it again. I usually use Batiste which is okay in my opinion. It does leave the awful white powder which I find difficult to get rid of so I was very excited to try TIGI's catwalk sessions series dry shampoo* from
Dirty Looks
which claims to be a transparent dry shampoo.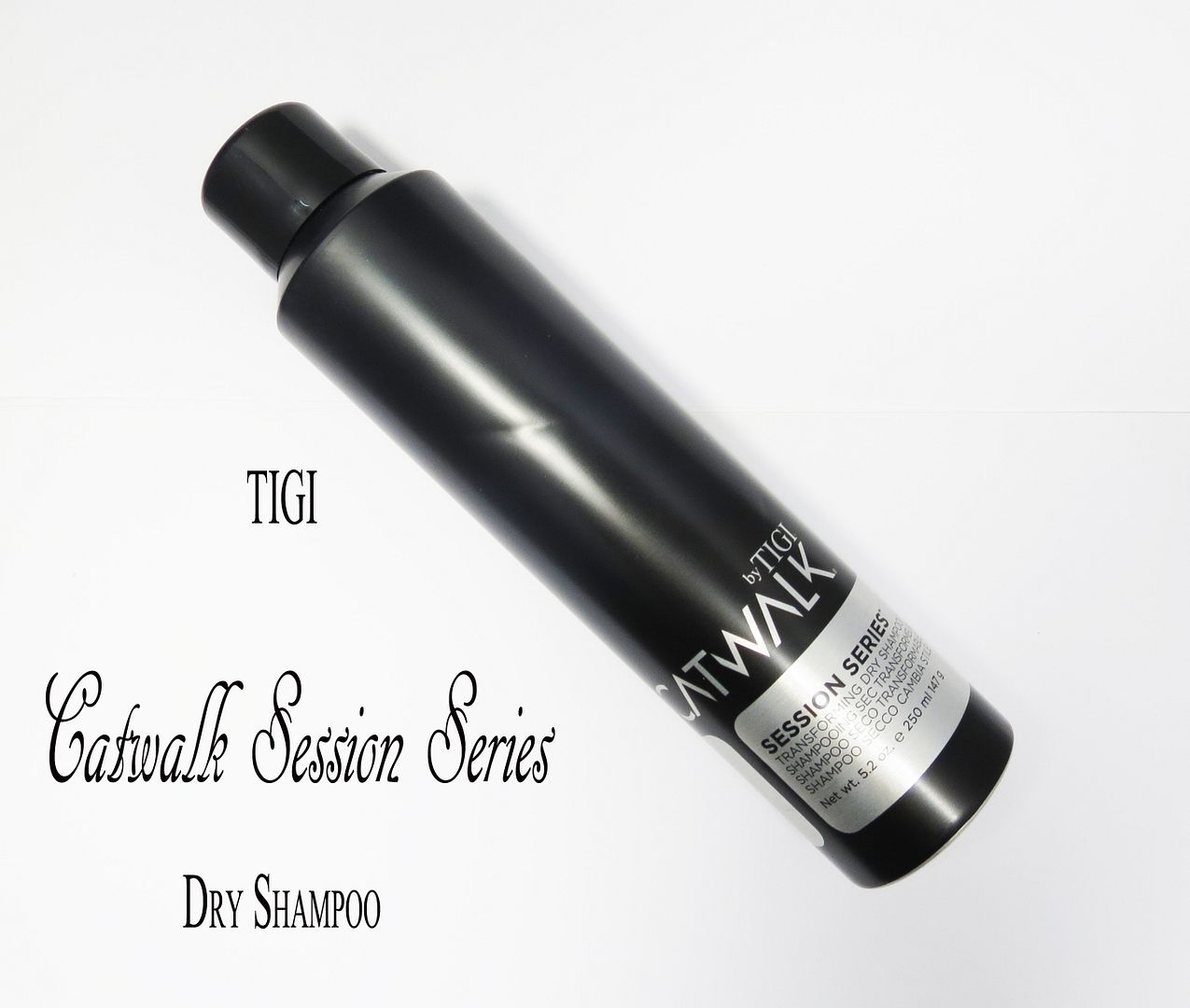 What they say -
TIGI Catwalk Session Series Transforming Dry Shampoo
is a lightweight and invisible dry shampoo that will instantly refresh your hair and provide remarkable manageability. A blend of rose and sandalwood helps condition your hair while adding volume and texture. Hair is left oil and odour-free with a stylish matte finish.
Firstly, lets just look at the sleek and chic packaging. I love the black bottle and the overall presentation as it lives up to the 'catwalk' name of it. Besides that it's simple to use too. This is honestly the best dry shampoo I have ever used. I section my hair and spray this in, working it in with a hair brush. This is
the first dry shampoo I've used that is invisible when it's sprayed. It doesn't leave that terrible white powdery finish that you'd then spend ages trying to get rid off. I also like how when you run your fingers into your hair it feels like you've applied nothing into your hair. As in no residue at all. You know usually when you apply dry shampoo you can feel it by touching your roots? I can't feel that with this at all which I am glad bout because it really makes your feel stiff when you can feel it. All in all, this is not powdery but the opposite. It gets rid of any oil in my roots and not only does it refresh it but also adds volume to my hair. When your hair gets a little oily and when your hair is long it has the tendency to be quite limp and a little lifeless if I say so; so the fact this adds volume and lifts my roots really helps to add a little more to my hair.
It leaves my hair matte as well which is another great thing.
It adds texture and volume
without giving the the whole powdery look or feel and is a very light weight formula so it really doesn't feel like you applied anything at all like I previously mentioned. It smells really lovely too possibly because of the rose and sandalwood extracts and the scent stays in my hair too! Another feature that I adore about this is that it some how makes any sort of odour
disappear from your hair which is another plus point for this product.
TIGI's CATWALK Session Series Transforming Dry Shampoo (£12.95
)
is seriously the best dry shampoo I have tried yet! I know you all must be thinking it's just dry shampoo and it does cost a little more than your usual dry shampoo but this is something I'd personally spend my money on and this works REALLY well. It also lasts for up to 8 hours.
Have you tried any TIGI products?
What's your favourite dry shampoo?