As you may know I do love Hask. I've been loving this brand and their amazing affordable products. They've just recently launched their Keratin protein shampoo and conditioners* along with the argan oil version too. I've been using these for a long time and the bottle is completely empty now which meant it was review time! The argan oil shampoo and conditioner review will be coming soon as well!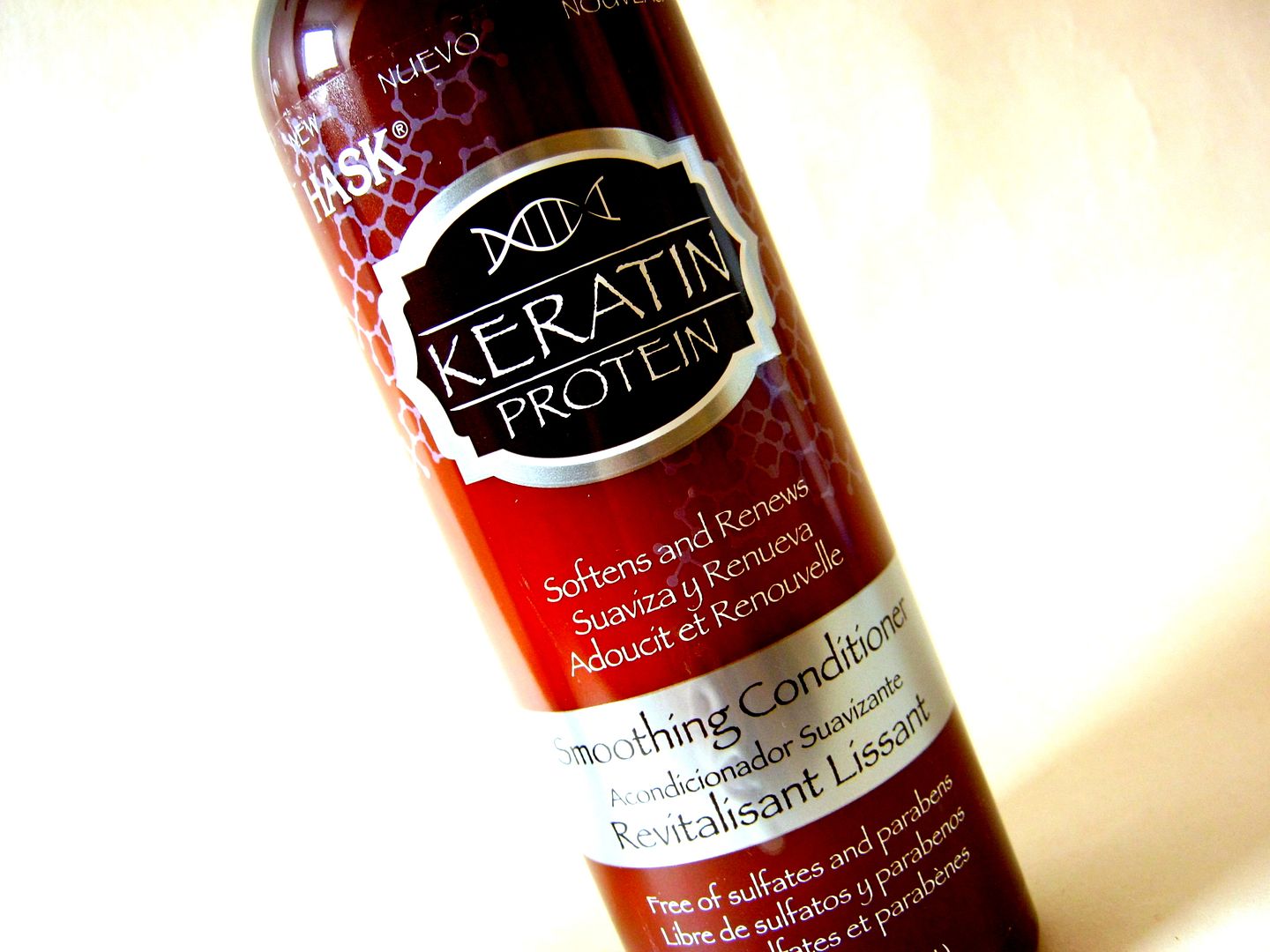 I am already a big fan of the Hask's keratin protein mask and oil and so I am just gonna say this now. This is the best shampoo I've used so far. I am regular user of L'oreal Elvive (the black one). Been using it for years and I change it up as I do test out lots of others but go back to it eventually. Ever since I've used this I haven't gone back to it. In fact, I've already hit Primark and got myself a new bottle as I've finished this one.
Hask's keratin protein
shampoo and conditioner range has been created for frizzy, dry and damaged hair. It's free of sulphates and parabens as well which is great for our hair. The fact it's actually formulated for frizzy hair makes it a perfect shampoo for me as I have very frizzy hair. I've been using my hair straighteners far too much these days which has resulted in dry and damaged hair at the moment. Besides that if you have frizzy hair you'll know that flyaways are a common thing too.
This is an awesome shampoo and conditioner pack. It smells SO lovely and the scent of it literally stays in your hair until you rewash. It makes my hair feel so smooth and soft. Like I said that I already love their keratin range and this was the same. It makes my hair look so nice. I've been having good hair days a lot and all the credit goes to this shampoo and conditioner duo. The ends of my hair at the moment are really very dry but whenever I use this it instantly makes them appear and feel soft and almost hides the split ends. It helps to maintain it as well as making it appear healthy and quite bouncy. Its almost like as if it adds a lot of movement to my hair and makes it look fuller. Who doesn't want that? The conditioner just adds that extra boost to my hair. It makes it look healthy and shiny as well as helping it to detangle instantly. I honestly really do recommend the Hask keratin protein range. It's one of the best hair products I have used in a long time. If you have frizzy or very unmanageable hair then give this a try and I am sure you won't be disappointed!
These are available in Primark stores for £4.50 each I believe.
Have you tried anything from Hask's keratin protein range?
Hareem x