I'm never sure as to when to post my monthly favorites. Beginning of the new month or end of the old month?! Well, hasn't October just flew by? Literally?! I haven't done one of these kind of posts in a while only because I haven't really been addicted to a certain product. But this month was different. I had to pick out some of my makeup favorites from October. Literally been using this bunch for the whole month.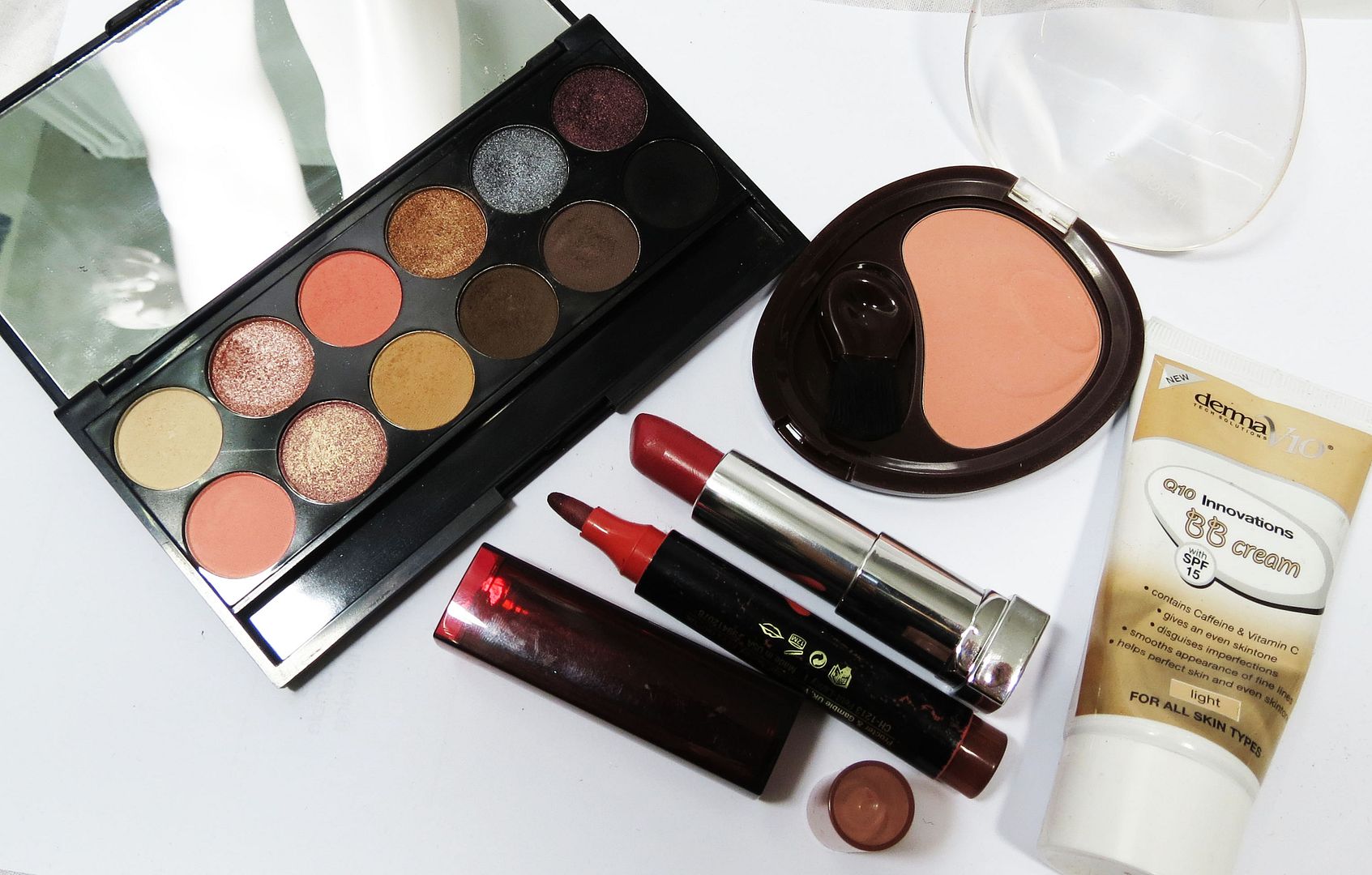 My one and only Sleek palette is the
Oh so special palette
. I have many eye shadows but I am telling you guys, I don't use eyeshadow unless it's a special occasion. But this one is different. I've been using this for months now after forgetting about it. This is one them palettes that has colours that I'd actually use. All colours are so wearable. Nothing crazy here. The brown is perfect for my brows too. I usually use these to create a bottom smokey eye as that's the kind of eye look I go for everyday. If you don't have this, you need it! I am also a little bit addicted to Derma V10's BB cream. This is really lovely and I wasn't expecting it to last the whole day but it did! Full review coming up in a few weeks.
Deborah Milano's blush in Rose
is my go to blush. It has the perfect colour payoff and is perfect for everyday wear. It's also matte which is another plus for me. For lip products I've taken out the darker colours which are a little out of my comfort zone but baby steps here. My beloved
Maxfactor lipfinity lip marker in nice and nude
which actually translates as a dark brown/burgundy type of a colour. But certainly looks dark on me but not odd. I love this and need a new one as this one is dying. And the last lip product is the Maybelline colour sensational lipstick in Hollywood red. Beautiful pink toned red which actually suits me! This is such a lovely formula and the shade is perfect for this time of the year.
What have you been loving for October?
Hareem x