Elf's studio line is really lovely in my personal opinion. I like quite a few of their products but sometimes I wish we had a store where they stocked Elf like in the US? Wouldn't that be awesome? A new edition to the studio line is their
Elf Shimmer Palette*
.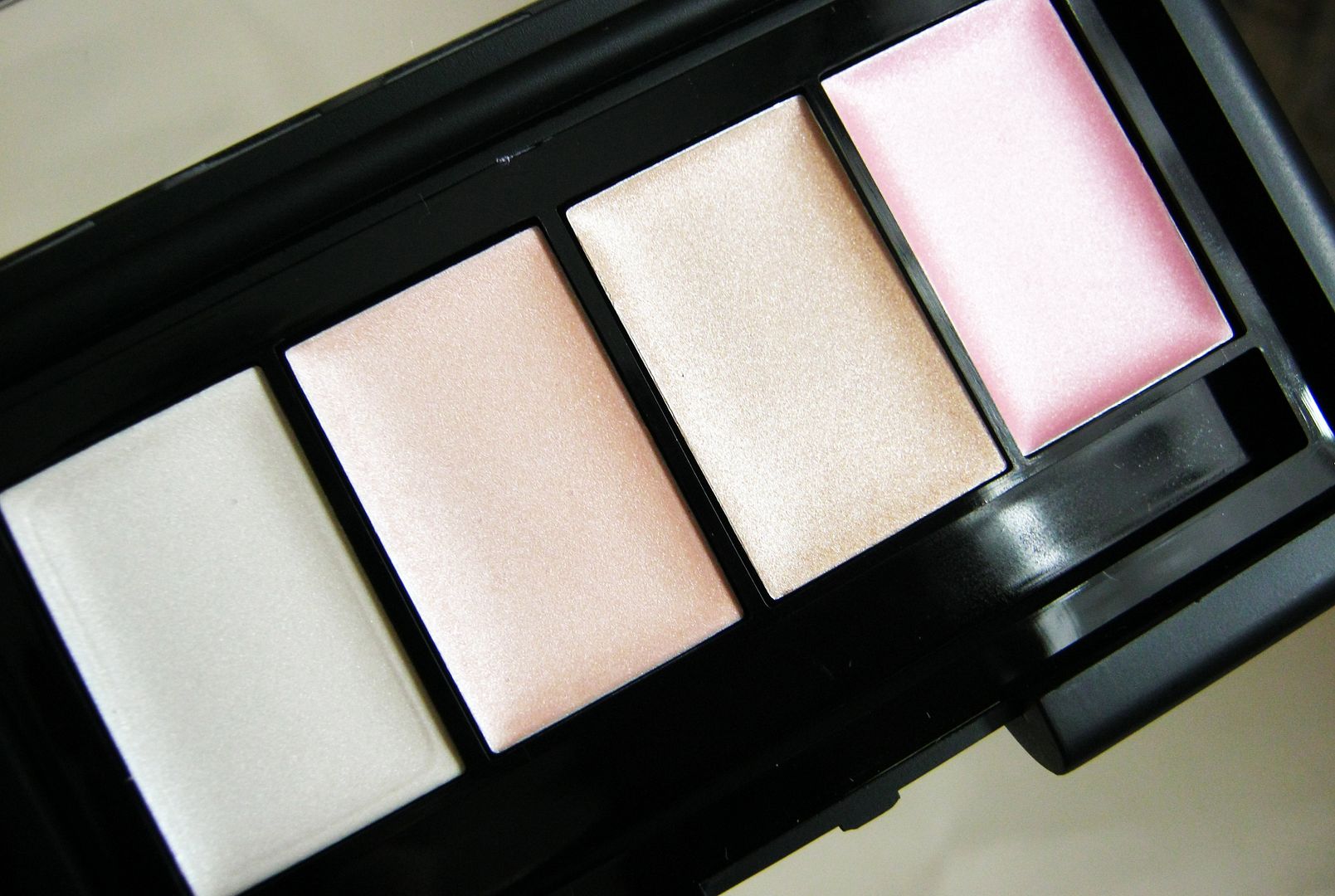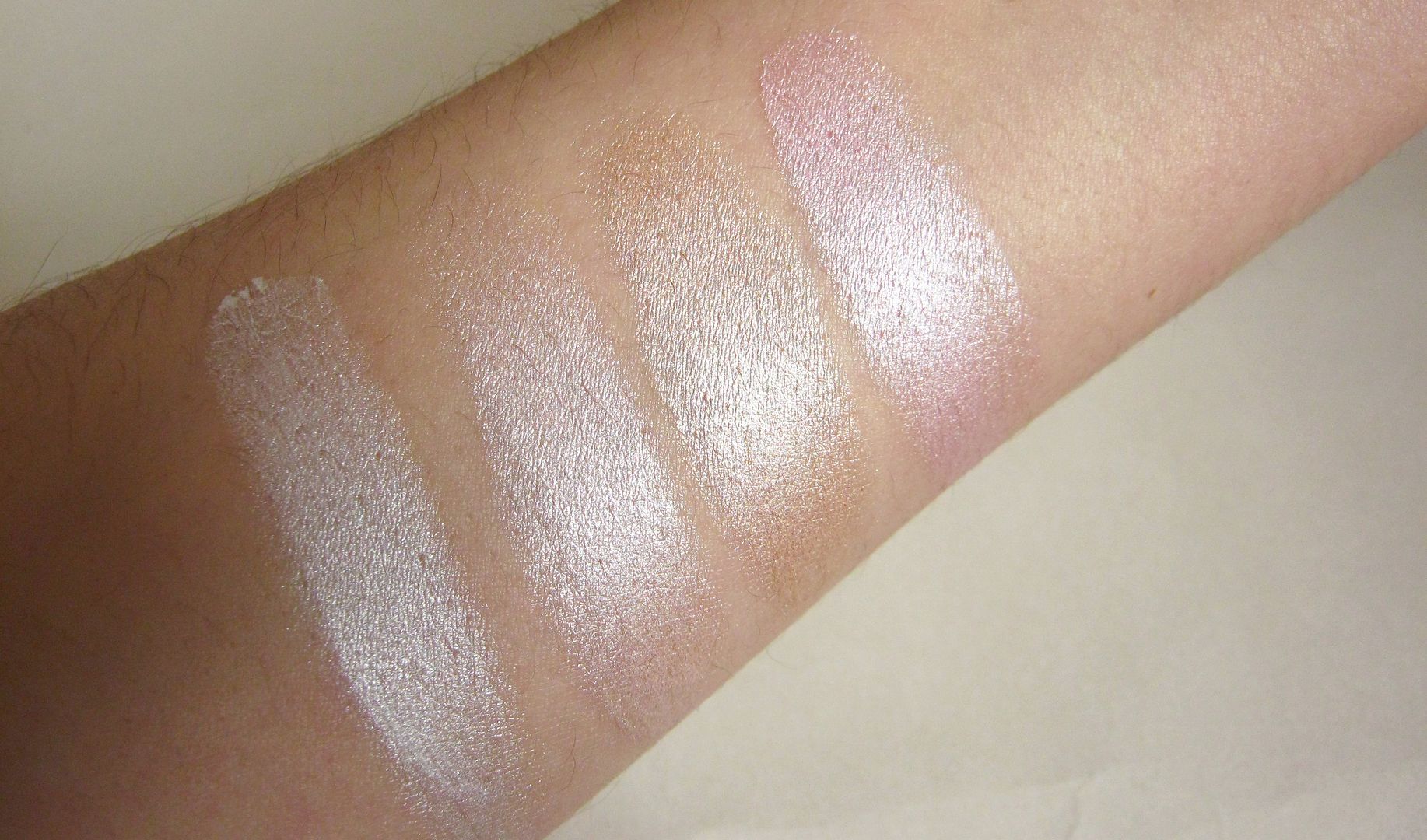 Elf's shimmer palette comes in a black case which looks very sleek (like the whole of their studio line). It contains 4 colours - white, champagne, nude and pink. All very wearable shades. There is also a brush included in the set which I didn't use as it's a little small but that's up to you. Always nice to have that option.
When I read 'shimmer palette', I expected it to be a powder based palette but it's actually cream based. The cream shimmer is very smooth and almost 'buttery' if you'd like. This means it's easy peasy to blend. It blends like a dream. I usually use my fingers to apply this on my cheek bones, brow bone and the bridge of nose to add a little glow and shine. It is a little thin consistency wise but still something that works well. I don't use a lot of shimmer on my face because to be honest I have always been a little afraid of it. Powder based highlighters are a huge problem for me simply because I have a hard time blending them out. However this is cream based and I am addicted to this. It's so easy to apply and blend that there is no excuse for me. The colour payoff is spot on in my opinion. Not too much, not too less. It's decently pigmented. I don't like highlighters to be 'too' pigmented because I feel like I can't control it whilst applying. This is lovely and works well with a stipple brush too. The shimmer or highlight is also buildable. You can add more if you think one swipe is not enough. I love the subtle sheen and glow it adds which actually looks pretty and gladly I don't look like a shimmer ball. This is really great particularly for your brow bone. Because of it's consistency, I wouldn't really advise to wear this as an eyeshadow base. Also, if you apply too much, it may give off a greasy illusion as it is cream based, so use it sparingly (like any shimmer) and it'll look lovely. As an inner corner highlight, it works.
For the price, this is a great little product to have. I like that it's easy. You don't really need a brush. Your fingers will do the trick to blend it. And if it starts to wear off you can dab it on again.
Have you tried this shimmer palette?
Hareem x