I have a drawer overflowing with blushers yet I feel there can never be too much blush. It took me a while to figure out what the most flattering shade of blusher suited my skin tone and complexion. Needless to say I have many different peachy/coral/pink blushers but I am forever trying new ones!
Deborah Milano's blush in 02* - Rose
is another brand new one that I've been 'addicted' too.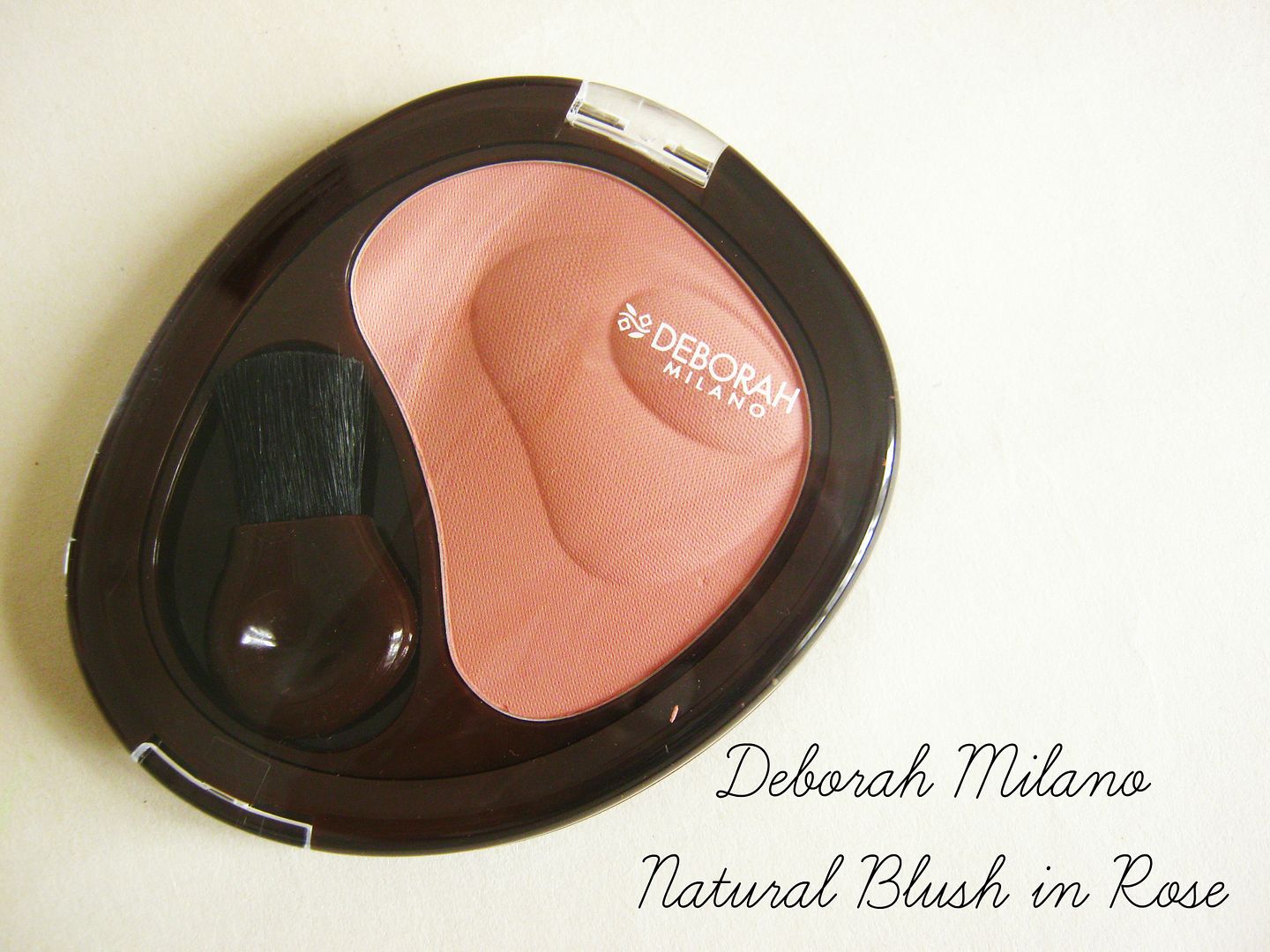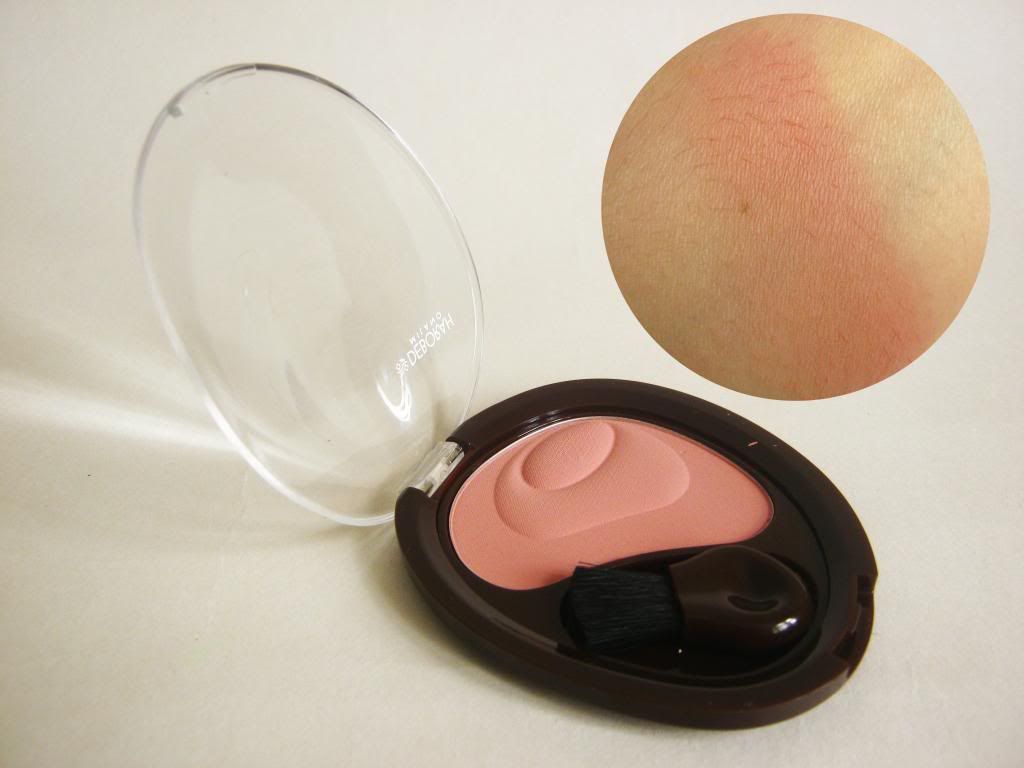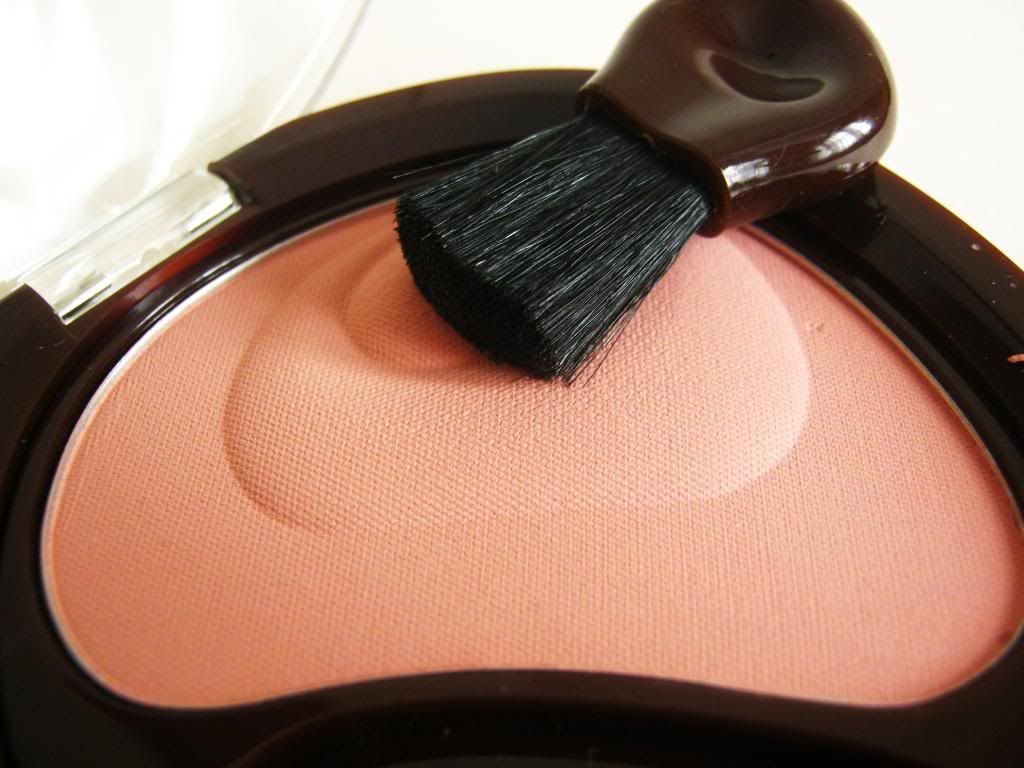 The blush comes in a great sized compact case with a really nice shape to it. It comes with a brush too which I don't use as it's really small and narrow. 02 Rose is beautiful rosy pink in my opinion, almost like a pale pink but with slight peach undertones to it. I think because of the peach to it, it looks really natural when you apply it and less dolly pink. It almost warms your face up which is something I love in blushers especially as I have quite a fair complexion. The warmer the better and without the orange tinge! I guess you can say that it's almost like a blush/bronzer mix. The blusher is matte which is another plus point for me. As much as I love a bit of a sparkle and sheen in blushers, I much prefer the ones that are matte because they're much more wearable for me especially in the day. The texture is really smooth almost satin and it goes on evenly on the skin. The blusher is actually very decently pigmented. My camera really couldn't pick up the colour but it transfers really well on to the cheeks. I use literally one swipe of blush and then apply + blend and done. Also, I like the staying power of it too. Lasts a good six to seven hours on my skin over a primer.
The
Deborah Milano blushers
are available in 6 other beautiful shades. This blusher is currently my go to blusher and is perfect. It retails for a very affordable £6.90.
What are your thought's on this little beauty?!
Hareem x