Nspa is a skincare brand that I've come across in Asda. They do a variety of lovely skincare products and I am going to be reviewing a selection of them today! A little bit of a longer review so I am just gonna get straight into it!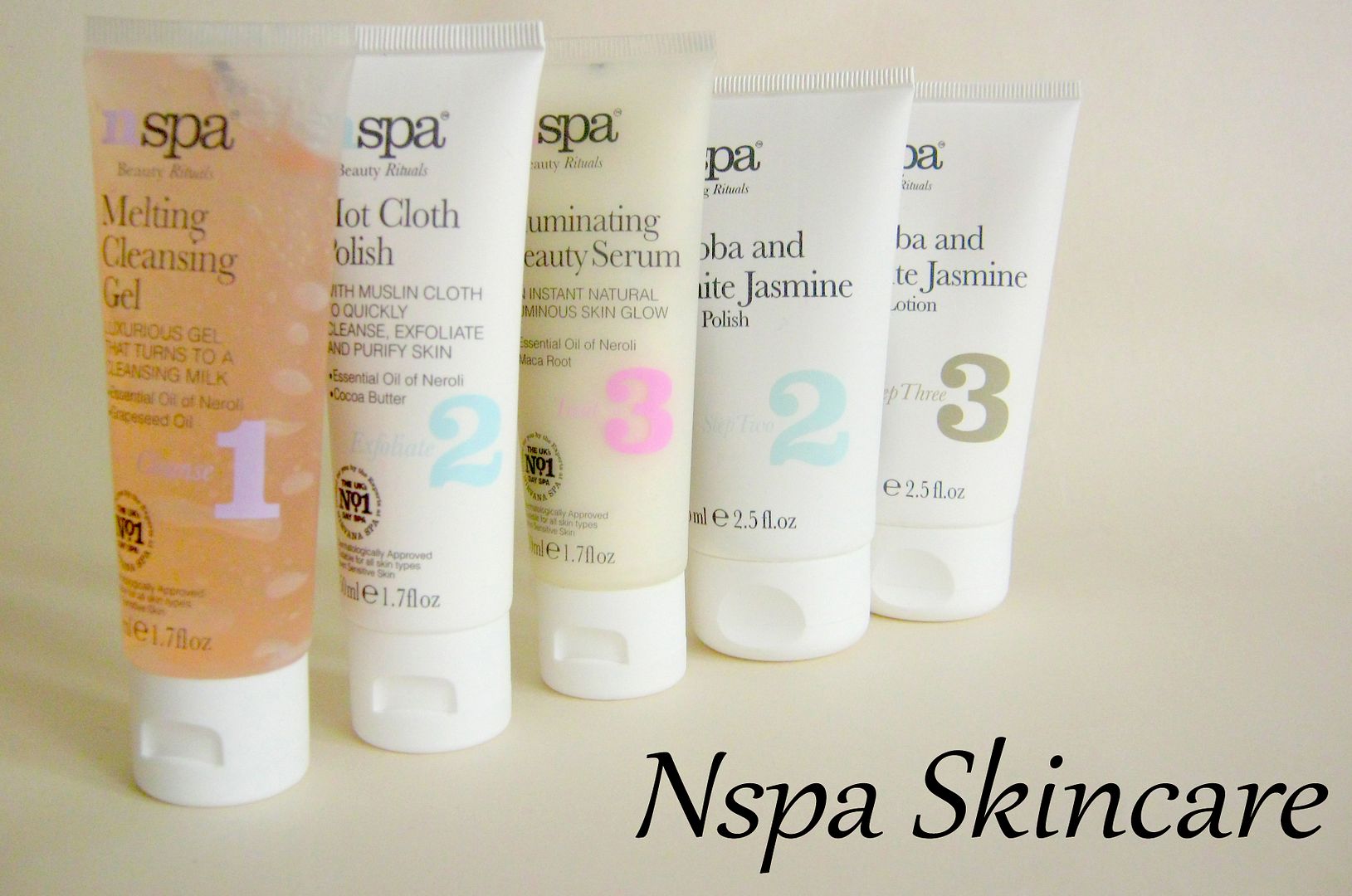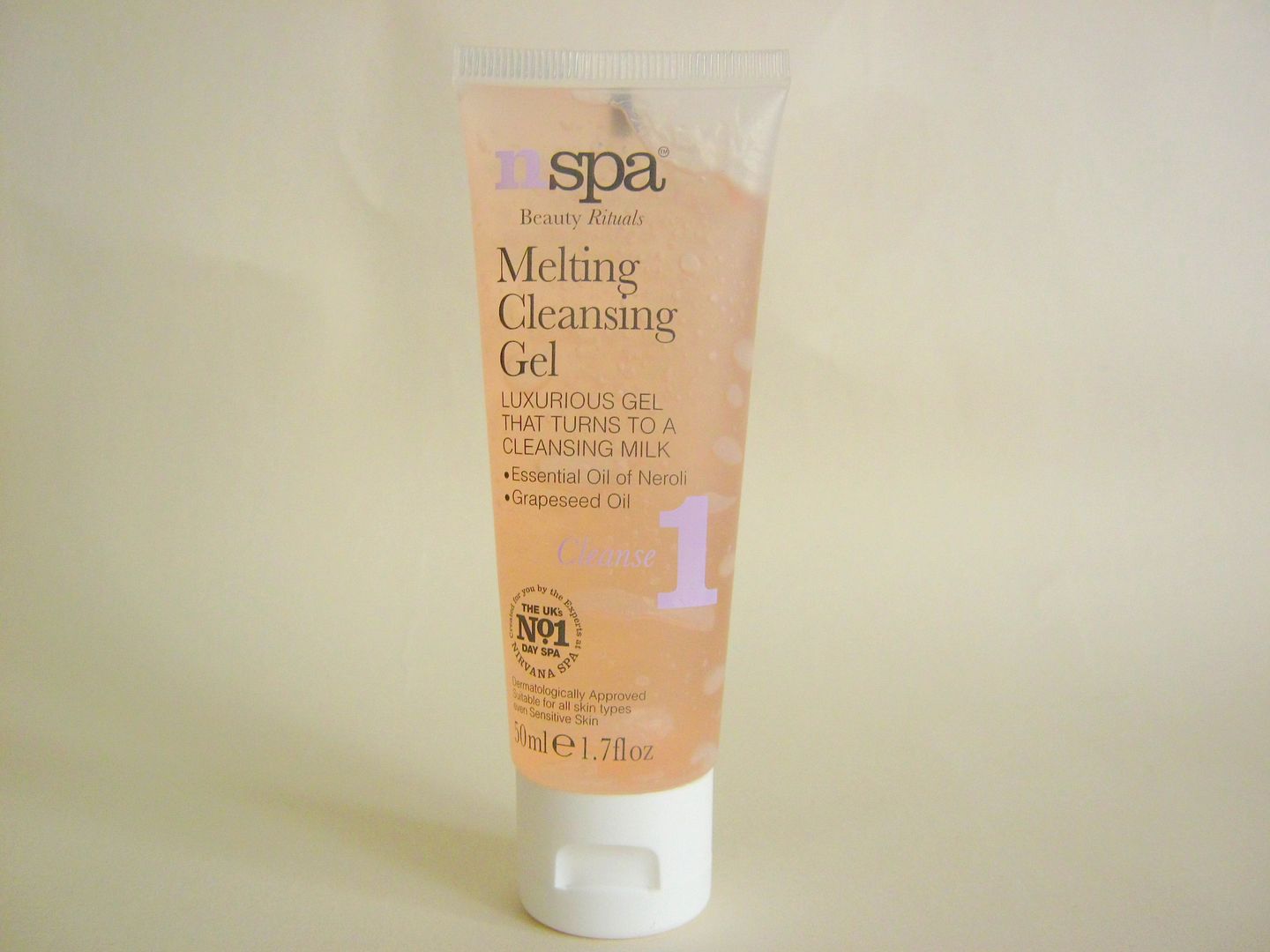 This is the star product for me. It's their melting cleansing gel which comes out as a gel but then melts into a
milky texture. I use it every night before bed, not necessarily to remove make up but more as a cleanser.

It a has neroli, avocado and apricot oils as well as Vitamin E in order to leave your skin feeling nourished and soft.

It's really gentle to my skin and I can feel it work. I think this the product that seems to be working on helping my blemishes too. My spots have reduced a lot. I don't know if anyone else feels that way, but ever us
ed a product that you fall in love with and get really excited to use?! Well this is mine! It's really lovely and my skin feels really cleansed without it being dry. It still adds that moisture to my skin and makes it feel really soft and smooth. My skin just 'feels' and looks good. A huge recommendation. If you come across this deffo try it out.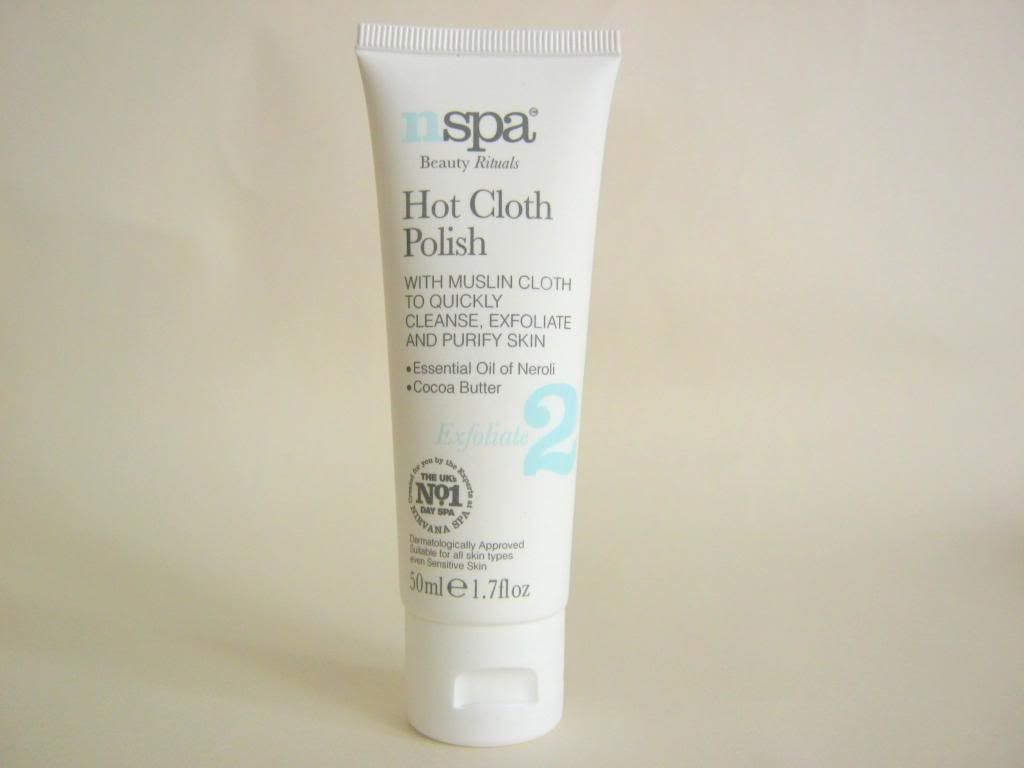 Nspa Hot Cloth Polish* £7
I've used a few hot cloth polish cleansers and have liked them but not necessarily fallen in love with them.
To use the Nspa hot cloth polish cleanser all you do is massage about 2 pumps of the product onto your face and then using a wet muslin cloth remove all the product from your face. It feels so lovely to use. You know the cloth is warm whilst removing too so all in all a total winner in that department.
The Hot Cloth Polish has cocoa butter and almond oil which helps to dissolve make up and then the muslin cloth helps to buffs away dead skin cells hence leaving your skin feeling soft and clean. Like the melting cleansing gel, it also contains the same neroli, avocado and apricot oils and Vitamin E.
It's quite a refreshing product in a way.
The consistency of this product is quite creamy. Almost like a paste. It's not an exfoliating wash but it still manages to get rid of any dryness and just makes my skin feel smooth overall. It works well for this dry weather too as it eliminates any flakiness from my skin. I haven't used the Liz earle hot cloth polish but this might just be a great dupe.
This is a stunning little product. T

he Illuminating Beauty Serum is a light weight serum that is designed to give a natural dewy glow to the skin. It contains essential oils of neroli too. It comes out like a moisturiser that contains tiny specks of golden shimmer in it which looks lovely and very pretty. It has a good in between consistency. After using it, I find that it leaves my skin feeling quite soft and smooth. It adds such a beautiful luminous glow to my skin. I really love using this. Usually, I wear it under my BB cream but you can wear it on it's own too if you like as it's one of them 'pick me up' type of a product. Also, it smells lovely too! It's great for adding an extra boost and glow to your skin and a great product to use during summer time as well for adding a bit of a sheen to your skin. Also, it makes you look a little bit more awake too as it contains

ginseng, natural vitamin E, radiance boosting maca root and grapeseed oil

. Who wouldn't love that?!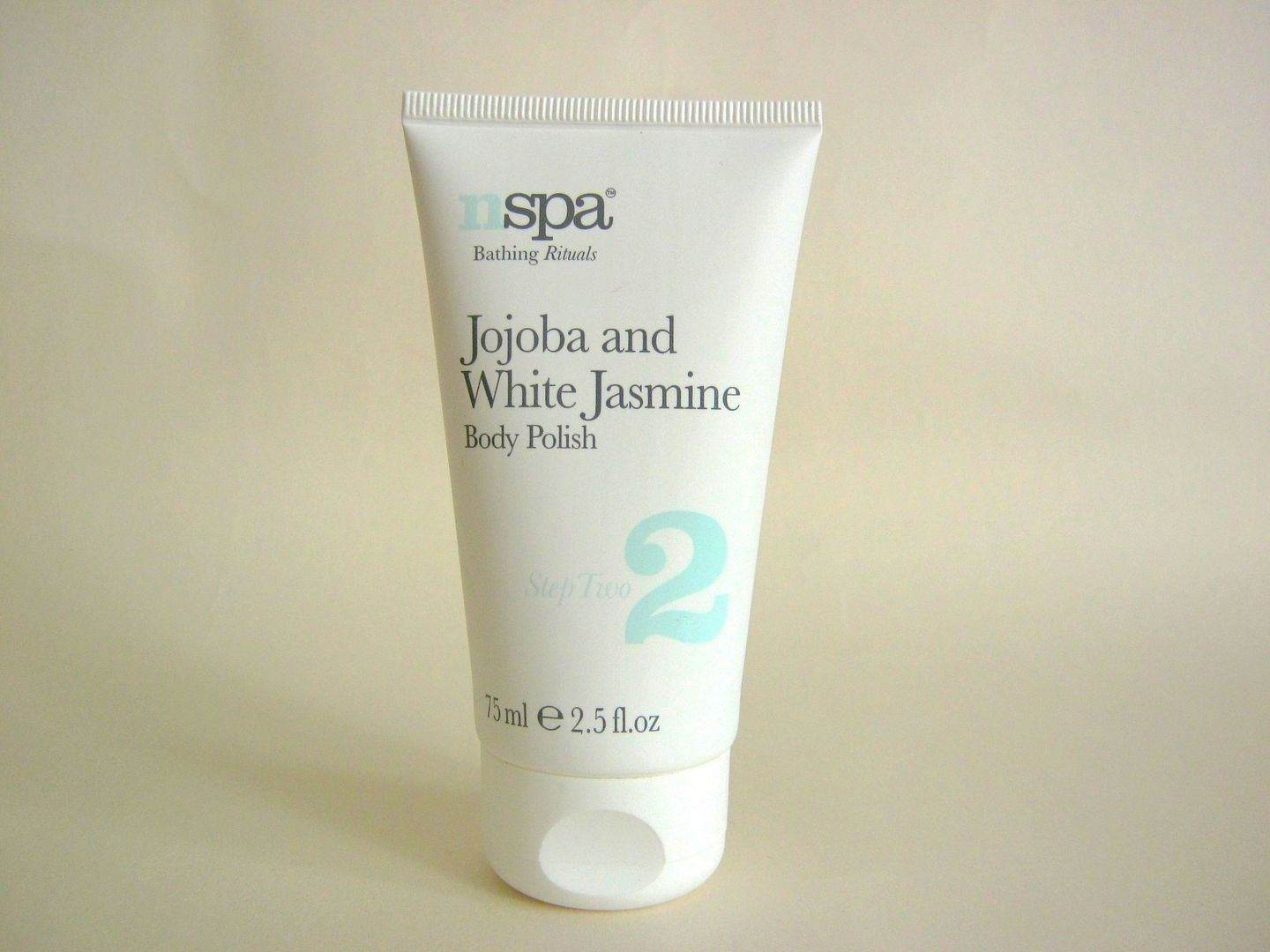 The jojoba and white jasmine body polish is a really lovely body scrub by Nspa. It contains tiny pieces of walnut shell that helps to buff away dead skin cells and any dry skin present. It leaves my skin feeling smooth as well as soft. I love how gentle this is yet does what it's suppose to really well. It smells beautiful. It has a

mix of jojoba and rose hip oil and the polish itself is infused with essential oil of sandalwood.I adore it's scent which stays on for a bit too.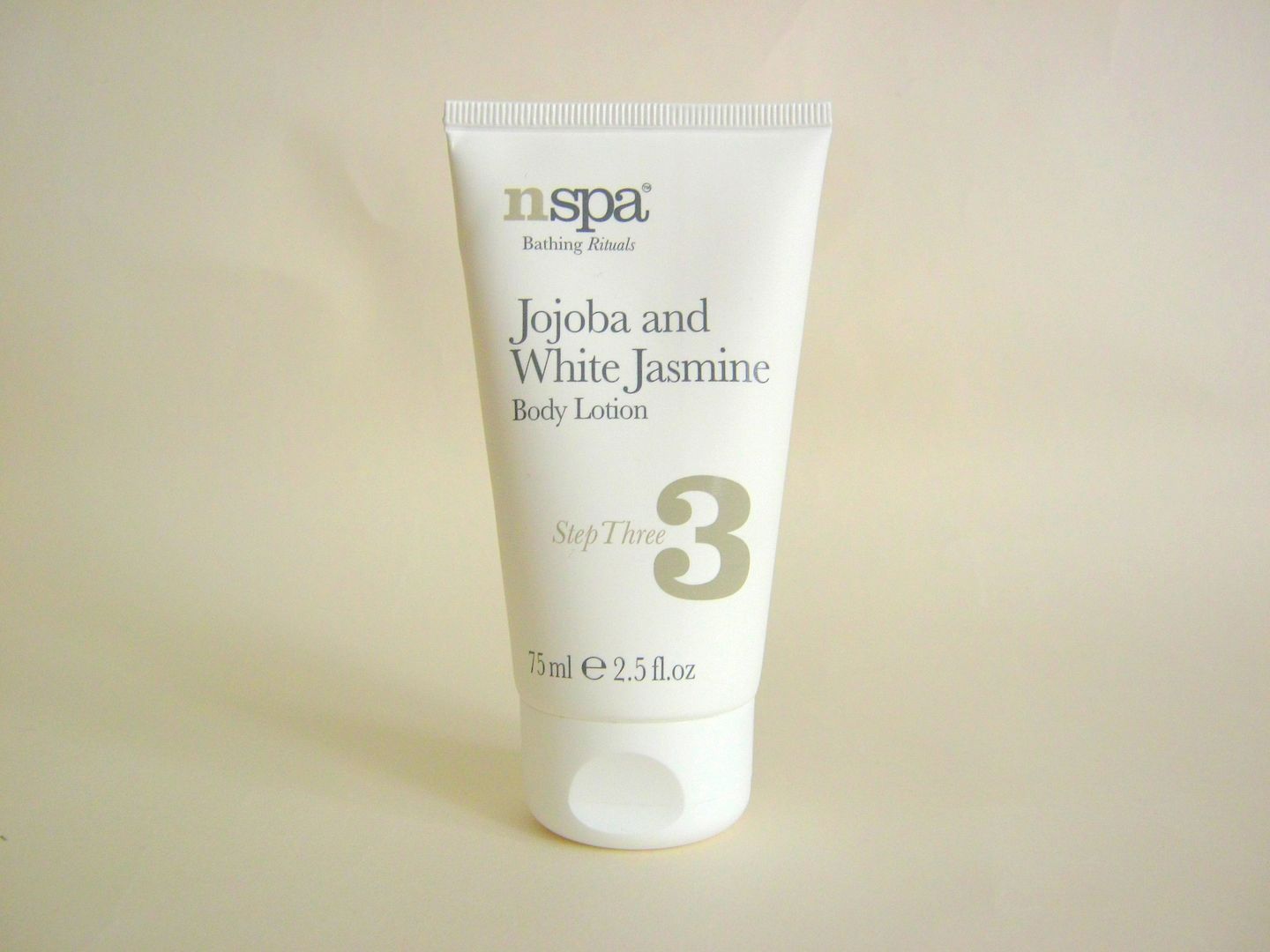 The body lotion also smells incredible just like the jojoba and white jasmine body polish. I've really enjoyed using this. It contains shea butter, rose hip and jojoba oils; all helping in hydrating and moisturising your skin. This is a really light weight lotion and gets absorbed into your skin really quickly. It doesn't leave any sort of residue either which means there won't sticky mess.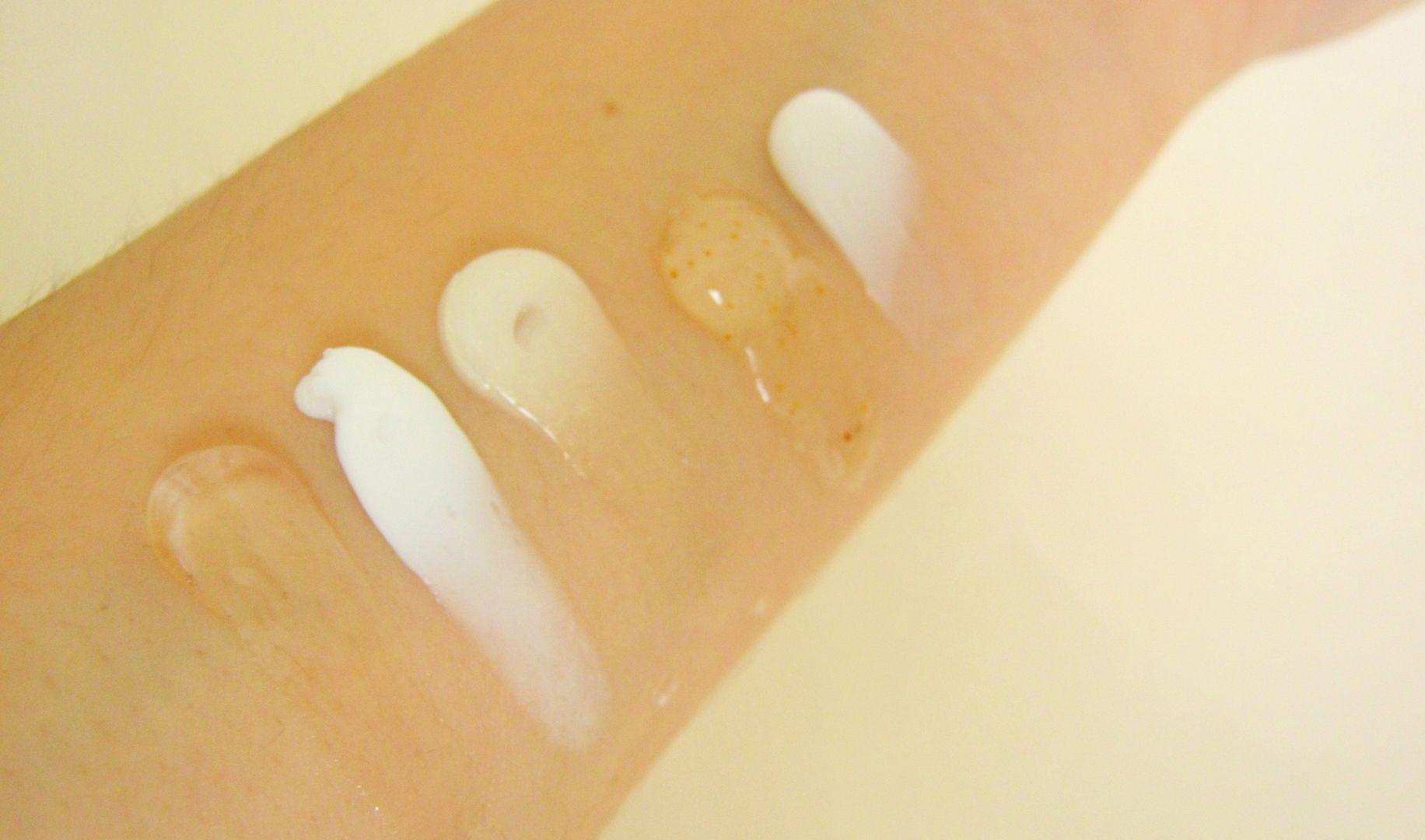 Products swatch in the image order
I'd love to know your thoughts on these
Nspa products
and let me know if you've given any of these a try!
these are all at such an affordable price and everything is good quality skincare that actually has improved my skin.
Any favourites?
Hareem x