I have had this post sitting in my drafts incomplete for months now. Not sure why I never finished writing it!
I love the Herbal Essences beautiful ends hair mask. It is simply amazing. Does all the things it says and makes my hair feel amazing. I've bought that countless times and did a review on it when I first started blogging! I thought I'd try some other hair products from that range and picked up Herbal Essences's beautiful ends leave in protection cream.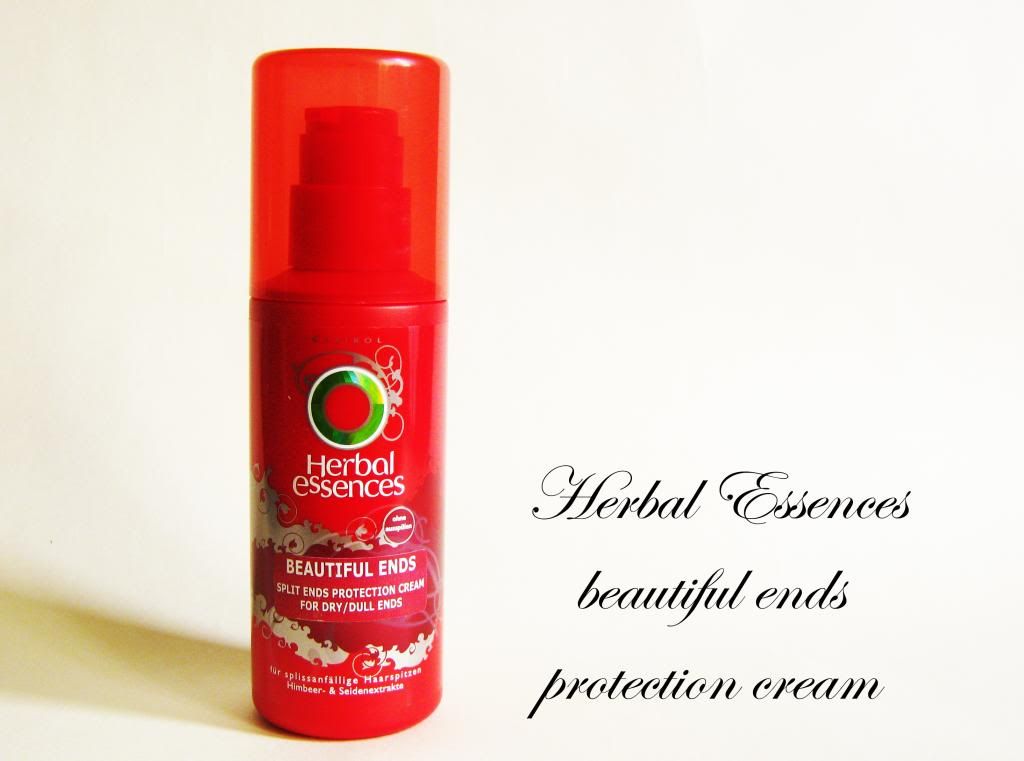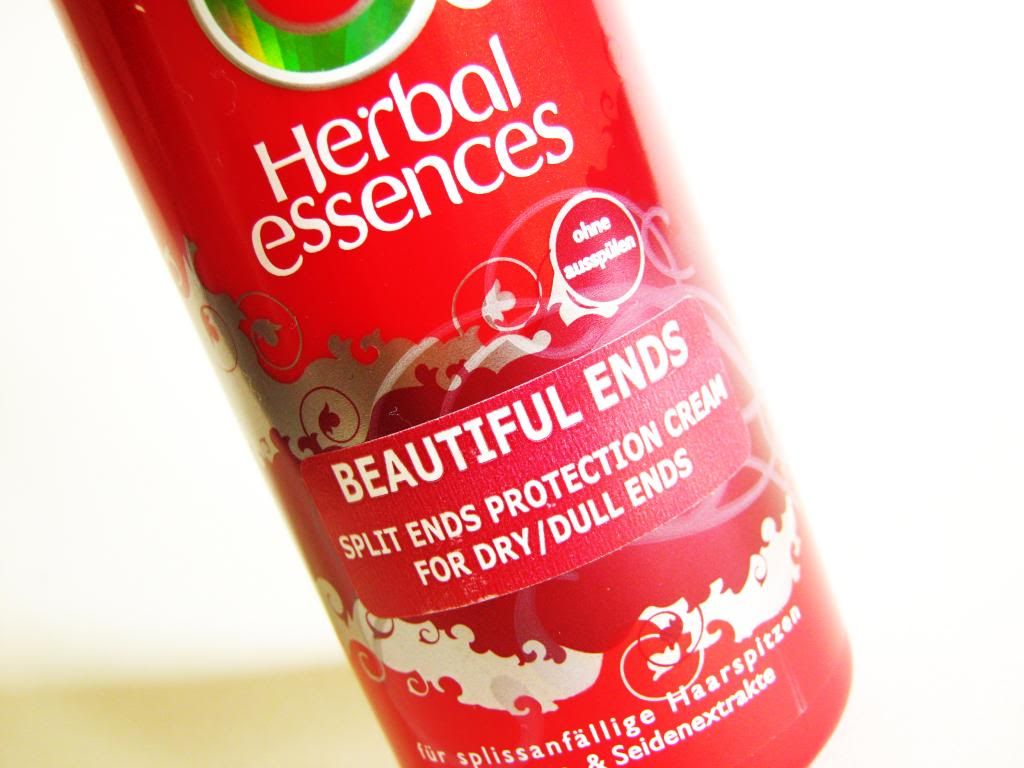 This is the first time I've gotten a leave in type of a product. Never tried them before so I wasn't sure what it would be like. This product says that it will protect your hair from split ends and helps to repair damaged and dry hair. The exact same thing as the hair mask but the difference here is that this is a leave in cream.
I like that it has a pump which makes it so much easier to apply. I use about one or two pumps and run it through my hair and avoid the roots because my hair is oily and adding any product to the roots makes it really greasy. So avoid that if you suffer from the oily hair issue. I use this when I feel like my hair needs a boost. Mostly on days when I use a lot of hairspray or any other hair styling products. It's a thick cream consistency and smells really lovely. Like raspberries. After I dry my hair, I can still smell it which I love because this smells delicious. It does get rid of dryness towards the ends and also acts a good hair protectent if you want to straighten your hair afterwards. There is a reduction in split ends now. My hair isn't as bad as it could have become because when I use any kind of hot tools, the condition of my hair look like it's been fried. I am happy to say, it makes my hair really soft and silky. The only con that I could come up with is that, if you use too much of this, it will weigh your down and feel really oily and greasy. So no more than 2 pumps I'd say and less if you have shorter hair. I am a big fan of the beautiful ends range. The shampoo and conditioner is also a really great combo. I'd recommend you to check this out as it's quite inexpensive and works quite well too.
Have you tried anything from the beautiful ends range?
Hareem x