I am really happy that Essence has finally come to the UK! I have a few little bits and bobs by them that I got a few months back and cant wait to purchase and try some more out soon. Hopefully it'll come to a store near me :)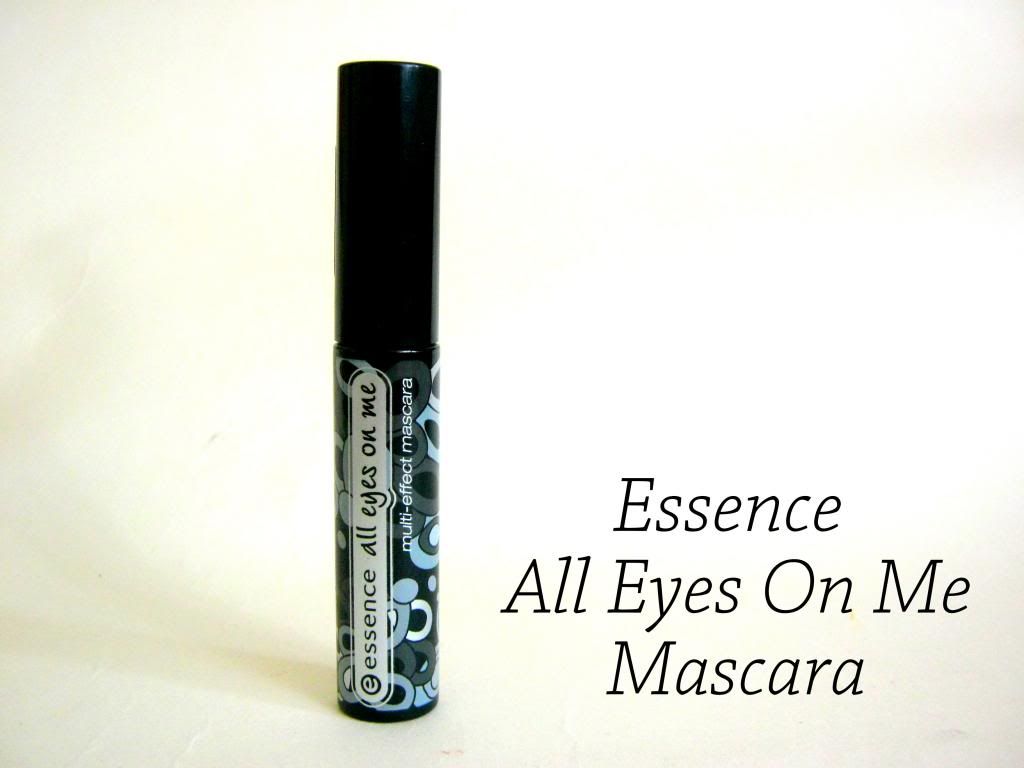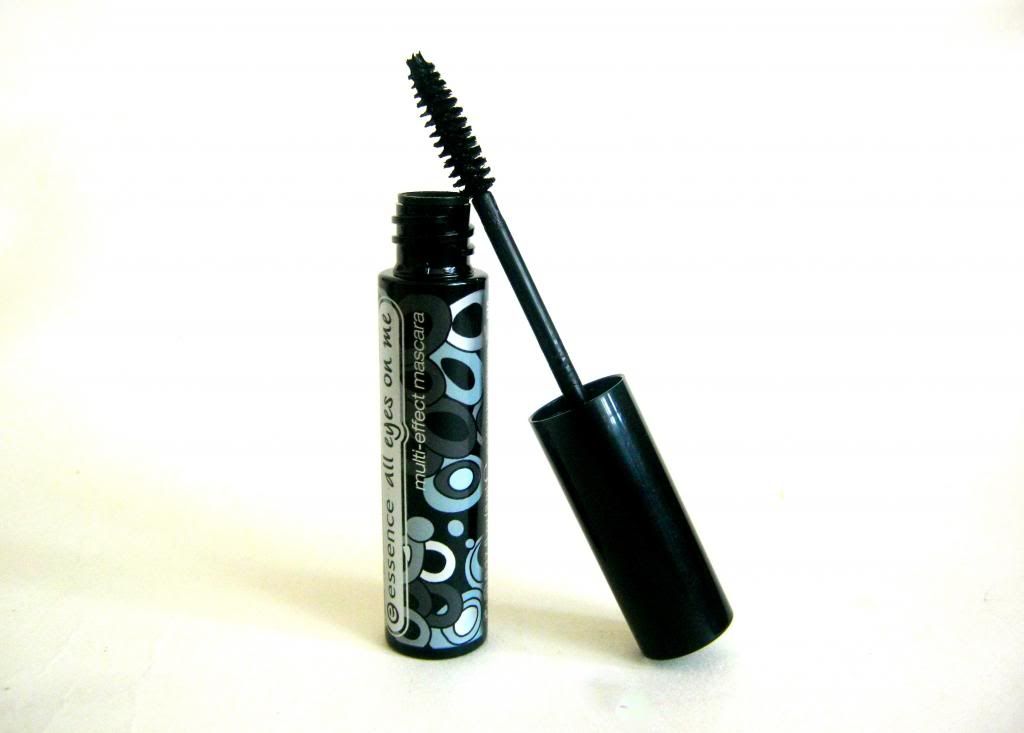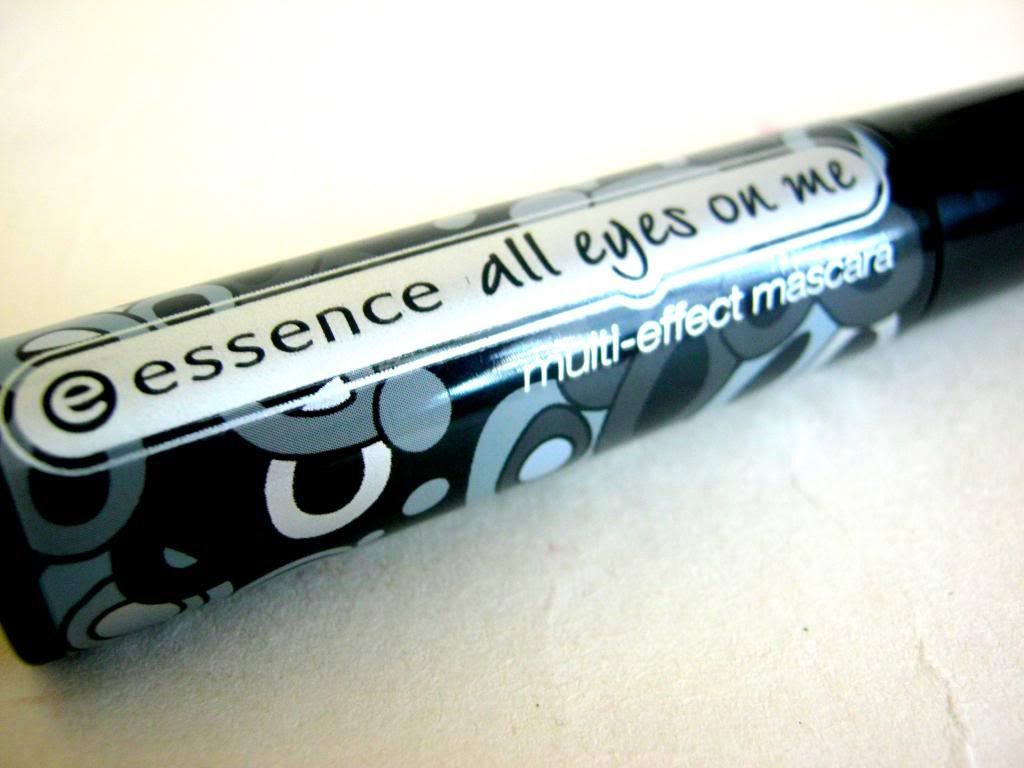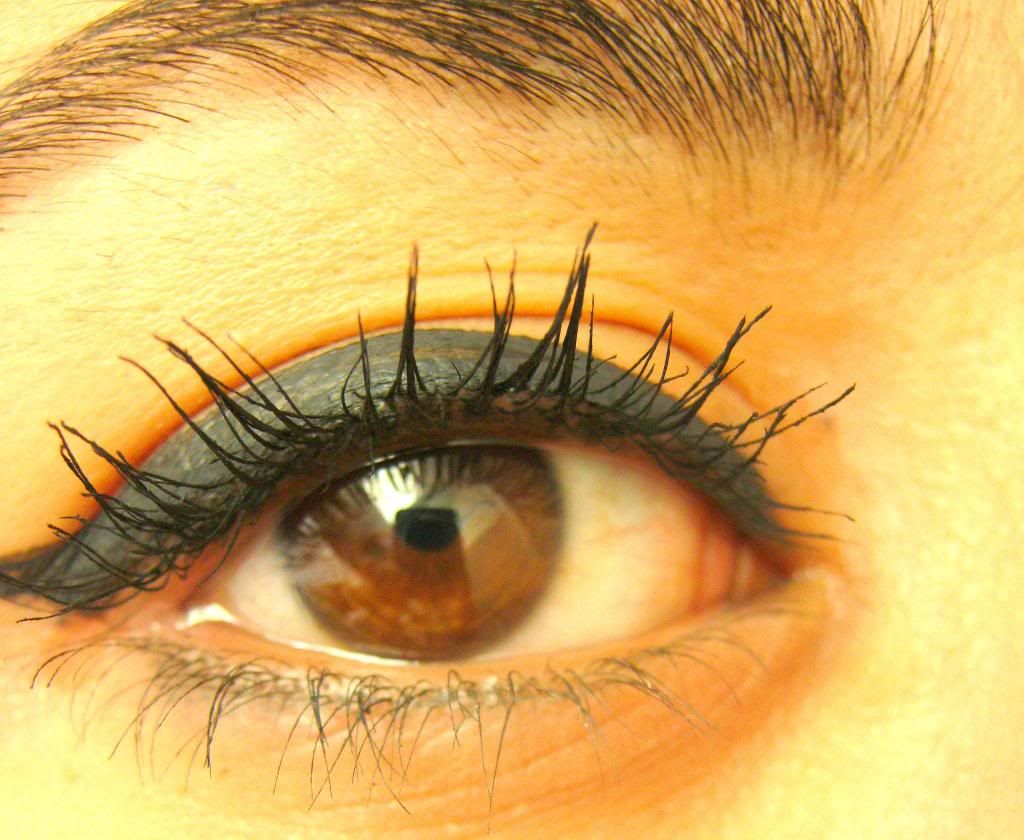 The Essence all eyes on me mascara claims to be a multi effect mascara, adding both length and volume.
It comes in a black and silver packaging which looks really nice. The wand of this mascara is quite large with spiral bristles that are densely packed together. I love that the spiral shape of the wand picks the mascara up evenly so you get an even coat. The formula is lovely. It's a little on the thinner side but not watery. Being thin, I didn't expect it to lift my lashes but it lifts the lashes up really well and adds a slight curl. There are no clumps while using this and it also doesn't feel heavy on the lashes. In the picture above, I've only used one coat but this is certainly buildable. One coat is actually enough for me. It adds length and volume and separates my lashes. It's not a mascara that gives a false lash effect but is certainly a really great one. I haven't experienced any sort of smudging or flaking and it comes off easily too. This is a really nice mascara for day to day use. It dries fast, makes your lashes look really nice and gives a naturally long look without any clumping. I am not actually sure about the price, but it's pretty inexpensive (I am sure!).
Have you tried the Esscence All eyes on me mascara?
Hareem x