A few weeks ago, I picked up this L'Oreal gentle eye makeup remover from Tesco. It was actually half off and came out to be £1.60 or something so you know that was tempting. I've also been seeing quite a few reviews on these so I thought I'd share my opinion too!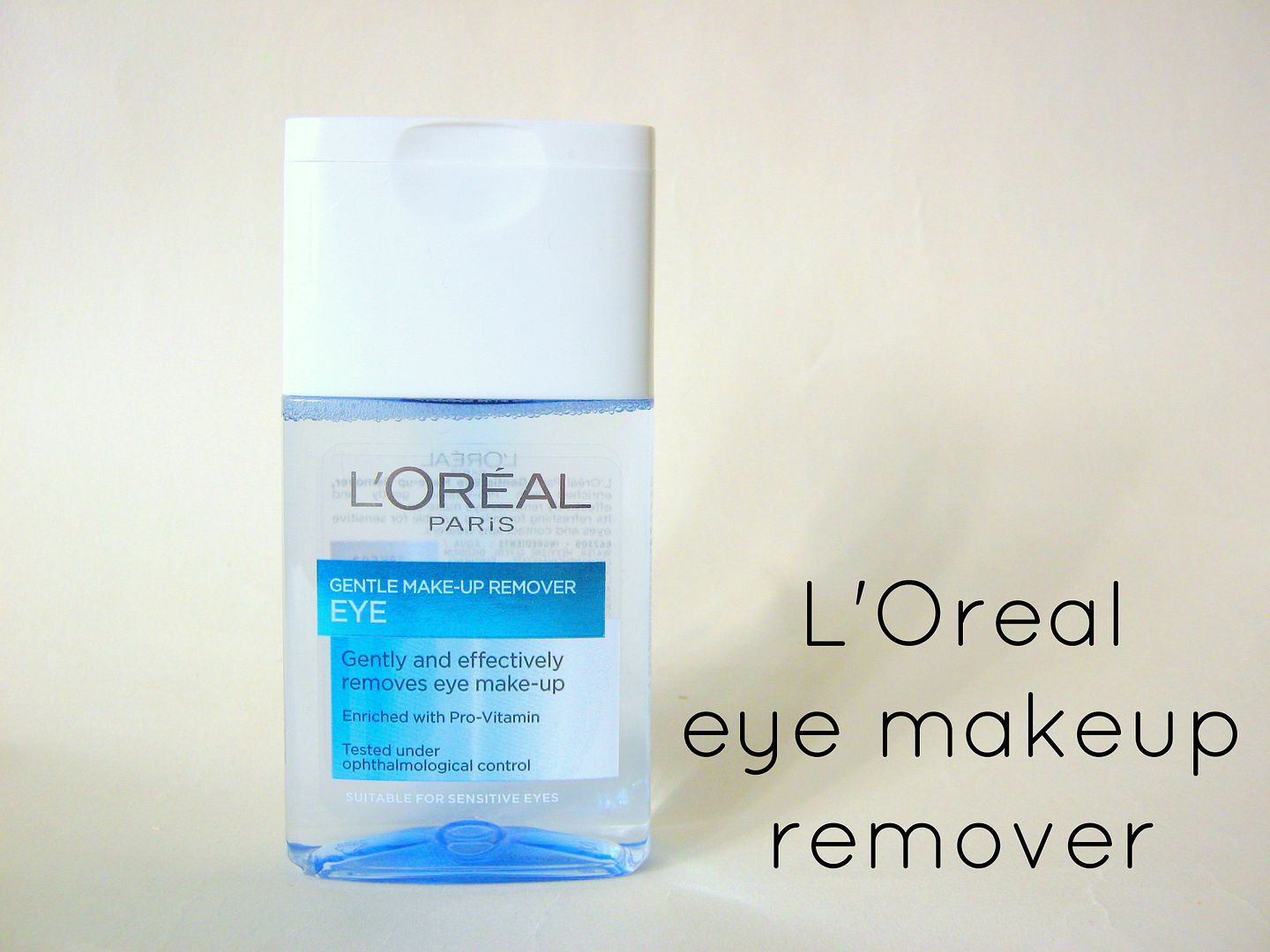 The L'Oreal gentle eye makeup remover claims to remove makeup gently and effectively and also says it's suitable for sensitive eyes. I have mixed feelings about this. I want to love it but certain things are a let down.
Firstly, I love the bottle shape. It's different but it's not practical because the makeup remover dribbles everywhere when you try to take some out on a cotton pad. I use a lot of eyeliner. So a lot of black and I also use eyeshadow at times too. I do have to work with it when removing liquid eyeliners and gel liners as that takes a little effort. It takes a few cotton pads and there will still be some black eyeliner left. I was hoping it would do the trick in one cotton pad. However it is good to remove powder eye shadows.
If you are a waterproof eye makeup users, I would advise not to purchase this as it will not budge anything. I have a waterproof mascara that I use sometimes and my eyelashes broke but the mascara was still there. It took some effort to get that off. I hope I am not painting a terrible picture here.
Now some positives. I have very very sensitive eyes and it It did not cause any redness, stinging or irritation to my eyes and for that it gets a thumbs up from me. It's not oily either. It's almost water like so it doesn't leave any residue behind and that's something I love about it. I actually use this to clean up any edges or fall out when doing my makeup.

As you can see I am a little confused, if you may say, by it.
Its great for powder eye shadows but not so much for waterproof makeup or dark liners.
I don't want to use 2 different types of eye makeup removers.
Have you tried this? If so, I'd like to know what you thought of it!

Hareem x