Fuchsia is one of my favorite colours and when that comes in a lip product it's just love. I've always had a thing for fuchsia and currently Proto-col's new
LED lip gloss in Abigail's Sparkle*
. It's not only a beautiful product but also has a beautiful story behind it.
'Endorsed by author Nicola Simpson, Abigail's Sparkle has been created with proto-col in loving memory of her late daughter Abigail. Her dream was to triumph in the beauty industry and have her own line of cosmetics. The gorgeously girly hot coral pink is a beauty must in every girls make-up bag, with its glassy high shine and crushed pearl shimmer.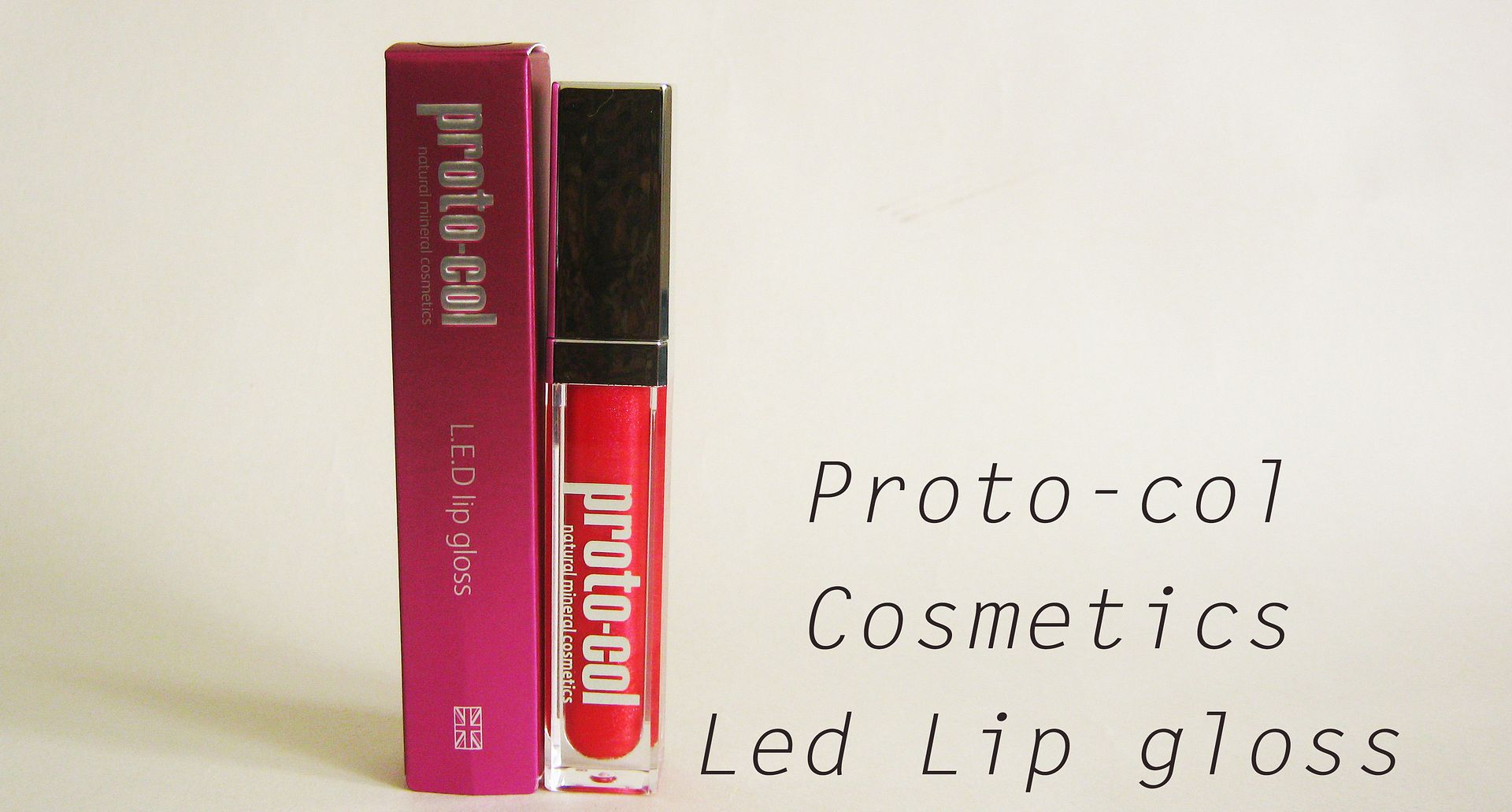 When I first opened the packaging, I instantly fell in love with the shade mostly because it's one of favorite colours and I don't really have a shade similar to this in lip gloss form. It's an LED lip gloss which means it lights up when you open it and also comes with a mirror attached on the side of the lip gloss tube. Cool right? I love that it has a mirror because lip glosses can be a messy business and you can apply it perfectly. Also love the light too!
It's a bright fuchsia colour; almost a very dark coral, that has micro glitter/shimmer running through it. The brush applies the gloss evenly and quite smoothly too. I love that it's such an opaque formula it one swipe (swatch one swipe). It really is beautiful! The colour is actually quite similar if not exactly the same as MAC's lipstick in Impassioned. I actually layered this on top of impassioned too which looked so pretty. It actually translate as the same colour on the lips as it is in the tube. I feel the shade really stands out.
Now you guys may know I have about three lip gloss faves as I am not the fan of the whole sticky messy situation, but this is one I have been using a lot recently. The three lip gloss faves have now become 4. I genuinely really like (love!) this because this is zero percent sticky and I promise you! It gives a very glossy and shiny finish that lasts for up to 4 hours which I feel is quite good for a lip gloss. After that time it fades away but leaves a stain which looks good too. Makes your lips look fuller too. I am super duper impressed. Stay's on long time without the messy sticky mess!
All of Proto-col's lip glosses are enriched with moisture oils to keep lips hydrated and soft. Abigail's Sparkle has also been listed for the best new lip launch for the
Pure Beauty Awards
!
What do you think about this shade?
Hareem x