Hello Hello!
If you remember, a few months back I talked about the
Anukis
coconut and lemongrass sugar scrub which I was quite impressed with. Anukis does a lot of scrubs which are all hand made and all natural. Doesn't get better than than. Oh wait, they also smell gorgeous. I thought I'd feature and share some more Anukis scrubs with you all. I think these are all sample sizes but you can of course order the full sizes from the site.
PS - In the image I wrote 'sugar scrub' these are actually dead sea salt scrubs!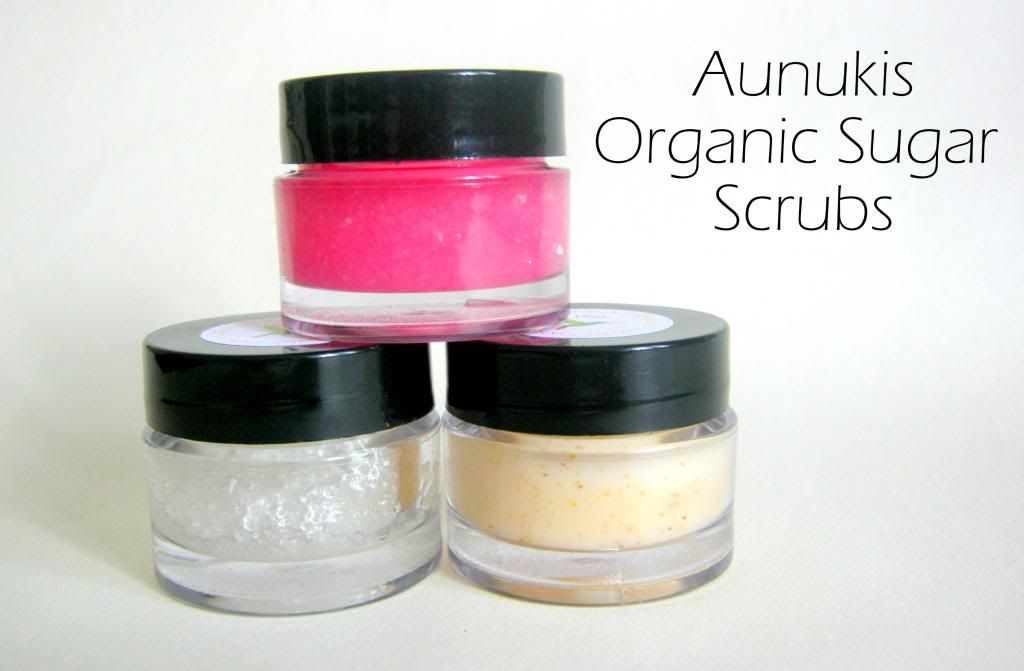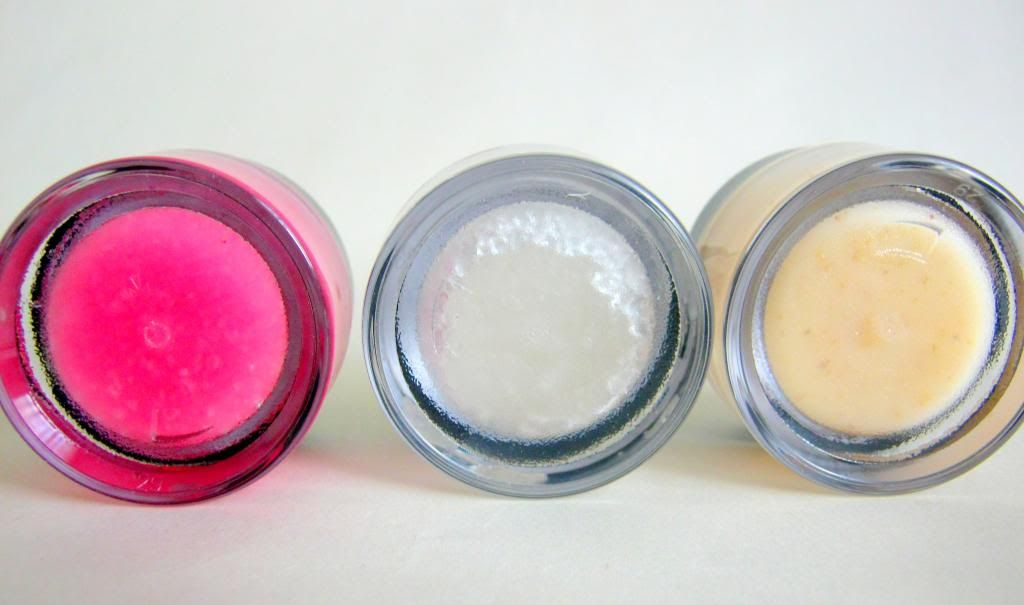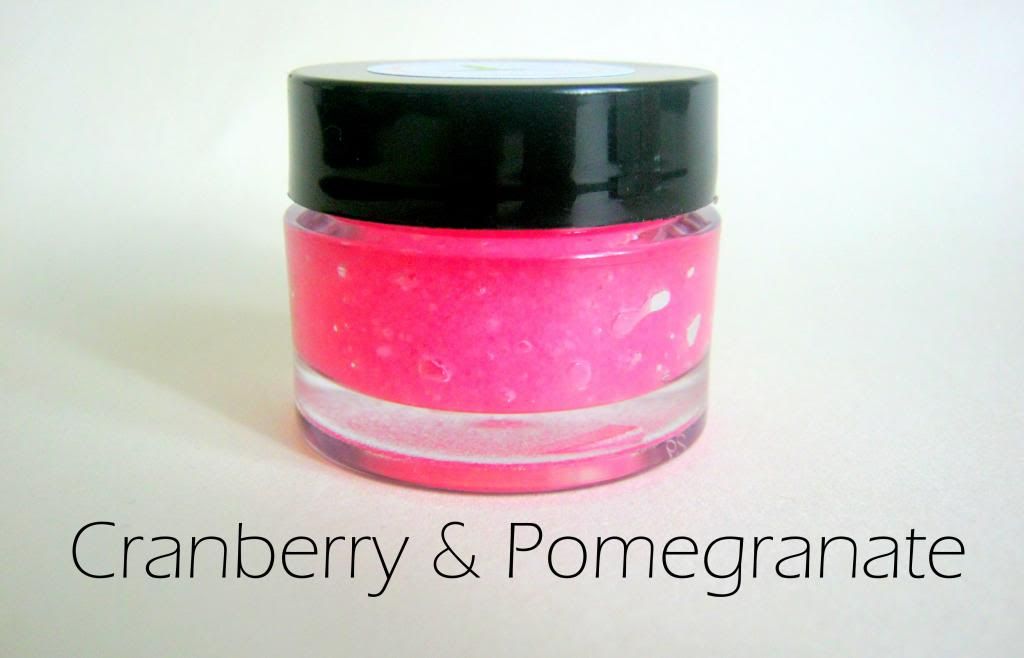 The minute I read that I knew that it has to smell amazing and I was right. The scent to this is beautiful. So fruity but not the sickening kind. I can smell this all day. The texture of this really gritty which I like in body scrubs or scrubs in general. This contains d

ead sea salt, grapeseed oil, cranberry and pomegranate extracts.This one is my favorite out of all three as it leaves my skin really smooth. Adds a subtle radiance too!
Ingredients - Organic grapeseed oil, organic dead sea salts, seaweed extract, kelp extract, cranberry and pomegranate fruit extract.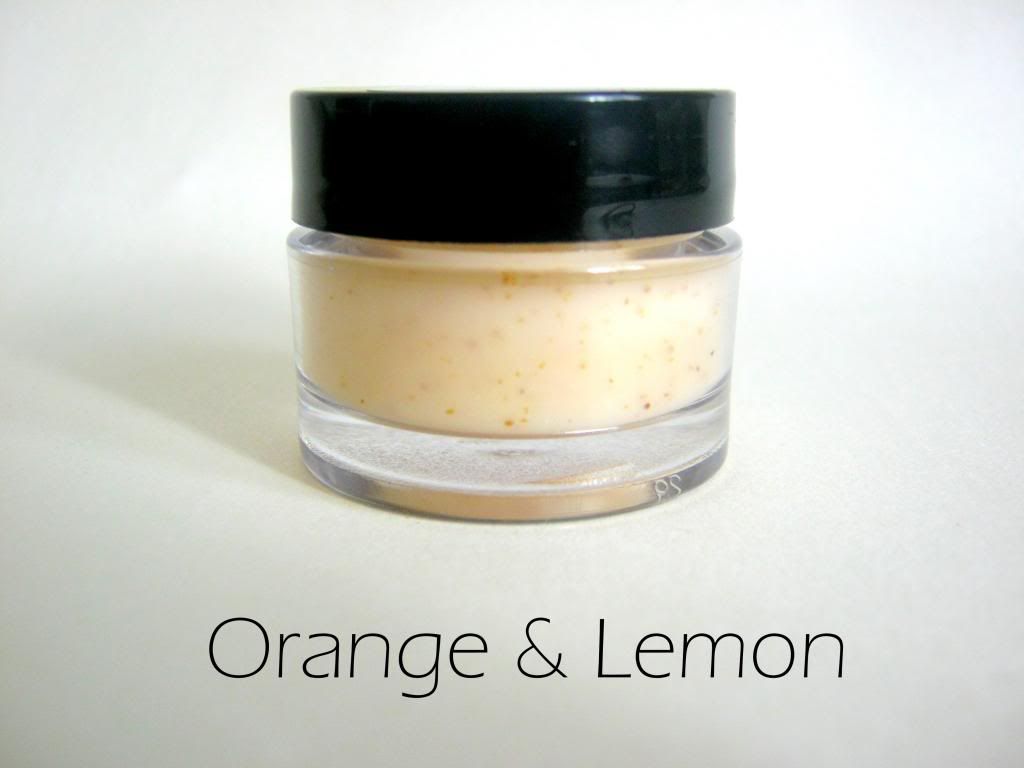 This is a smoothie scrub which means it's a lot more gentle and great for sensitive skin. You can also use it on your face because if how smooth and gentle it is. It has a really thin consistency and the exfoliating beads, I guess, are really very gentle n the skin. I really like using this on my face at times as it leaves my skin super duper soft not to mention how lovely it smells!
This scrub is r

ich in vitamin A, B1, B2, B6 and E, minerals and proteins. When you use it it gives a really refreshing and calming feel because of the lavender and mint. It's also quite a cooling scrub which is because of mint. I would think that it would have a very strong scent to it as there is mint extracts but it's really very subtle and refreshing.

This is actually really great for dry, itchy and overheated skin as I read on the Anukis site. Also this is very gritty in texture as well and after washing it off it leaves my skin really mositurised.
Ingredients -
Sun-dried Dead Sea salts, essential oils (lavender & mint), carrier oil (sweet almond).
These are all natural and organic which is something I really like and I know a lot of people love as well.
What do you think about these?