I have never ever been one who is good at nail art. No matter how much I try. I envy everyone who is because I read so many blogs that feature amazing and beautiful nail art. A few weeks ago, I was sent some hand painted nails by Sophie over at
Sophie Hamer
. She is amazing at nail art and this is really great for anyone who struggles to do lovely nail art (or not?)!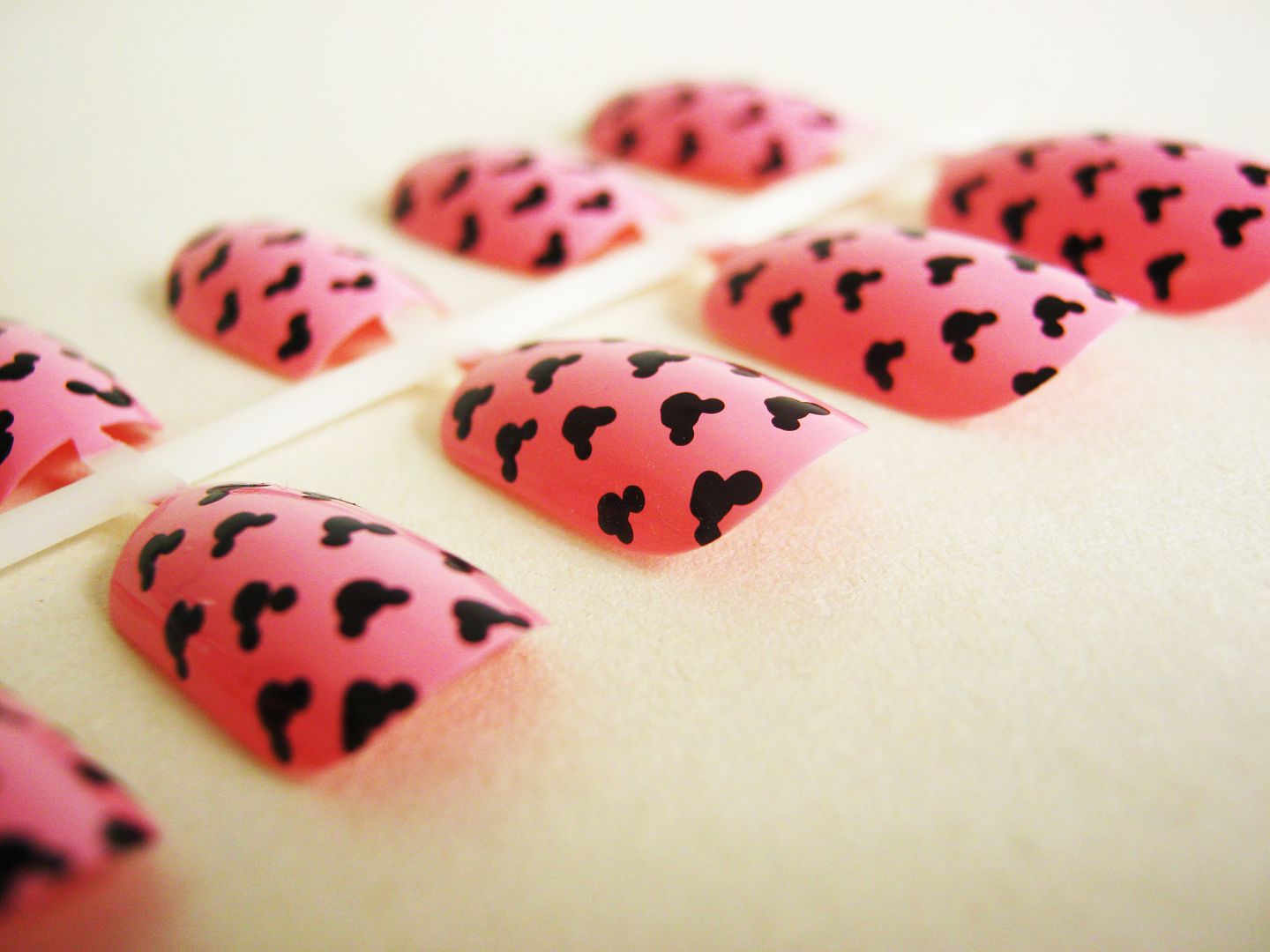 I was sent these really cute
Mickey Mouse nails
* that she has hand painted herself. I think these are so lovely and just too cute as I love Disney! I am actually saving them for as special occasion later on! I love the pink which makes it look really feminine. The quality of these is really good too. Besides these Mickey Mouse ones I am in love with floral and the cherry ones too. All nails retail at £5 and can easily be applied with some nail glue. She also sent a set of instructions on how to apply which was really helpful. She has an
Etsy shop here
where she has SO many designs! Besides selling these beautiful nail stems, she also does nail art parties which sounds quite cool.

What do you think about these nails?!
Hareem x