Believe it or not I have never used anything from Simple Skincare before. It's such a popular skincare brand among many of us and so many are a huge fan of their affordable skincare. There
clear skin oil balancing moisturiser* (£4.27)
actually came in my lovely
Baobella
goody bag that I featured a really long back. I was waiting for my other moisturiser to be used up so I can get this baby out and start using it. I've been using it for a few months now and thought I'd review it.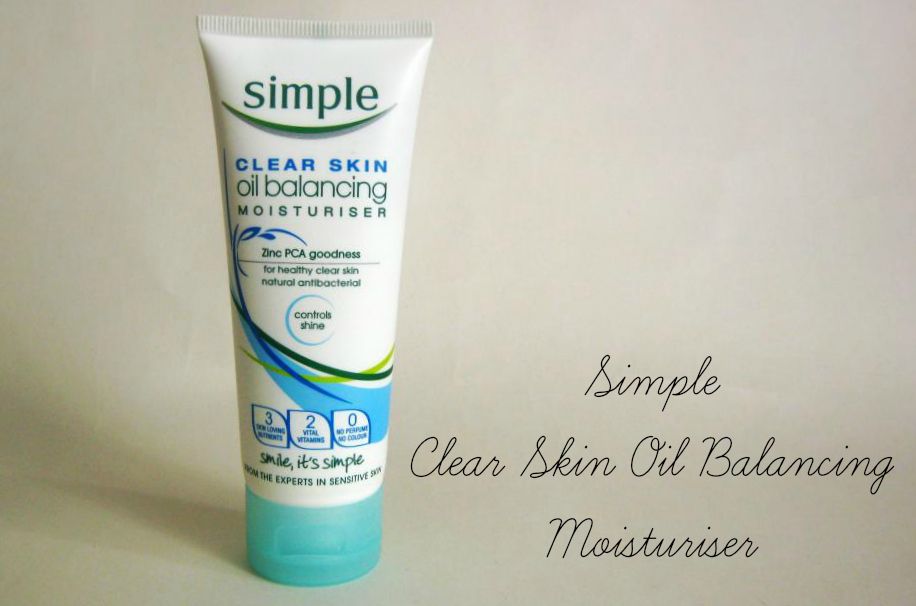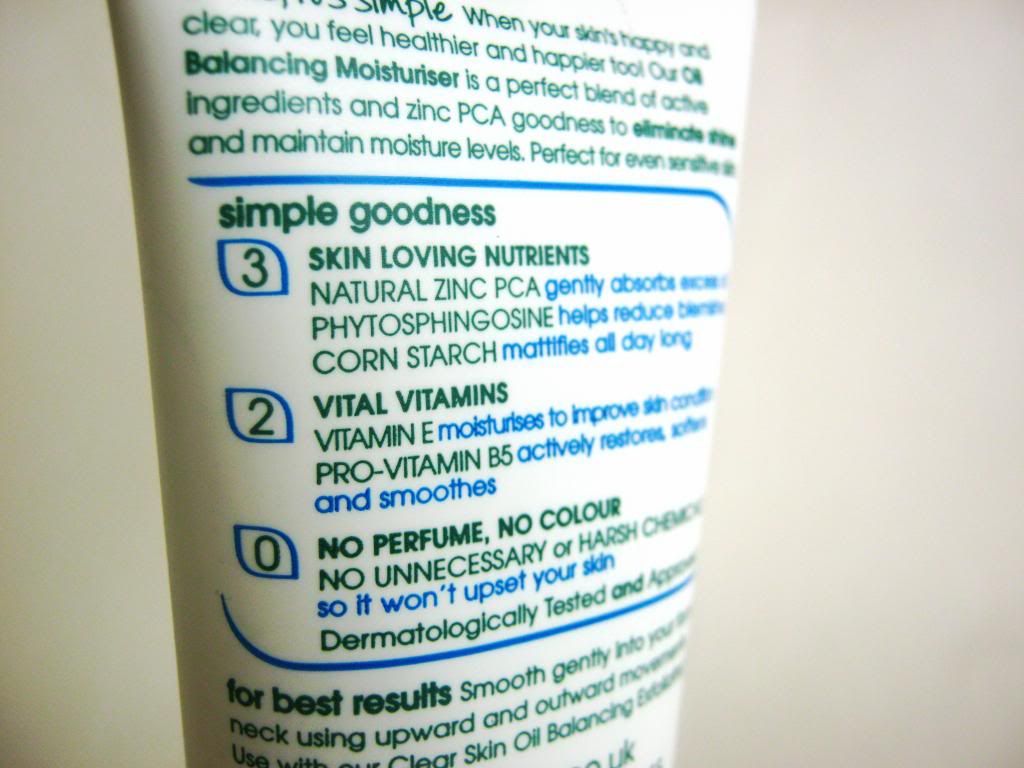 I think Simple skincare is know for being great for sensitive skin. As you may know, my skin is really very sensitive. One wrong product and my skin will go red and just really irritated. With alot of face products, particularly moisturisers that I use, I get this mild burning sensation and at that moment I know it won't suit me. It happened with so many products! When I first used this I was hoping that didn't occur and it didn't. I was really glad that it suited my skin type! My skin is also combination. My T-zone is oily and the rest is quite dry. This is an oil controlling product and the past weeks' we had alot of heat so my skin has been really crazy. It did control the oil on my T-zone as well as add moisture, especially on the dry parts which I thought was odd as it controls oil? But hey, it works! It has no scent to it and the consistency of it is really lovely. I like that it's also not greasy and gets absorbed fairly quickly. I wear this under makeup and I have noticed that it really keeps the oil under control. Oh and it hasn't broken me out at all. Overall I am quite impressed with this and intrigued about trying other products by Simple.
Have you tried this product by Simple skincare?
Any favourites?
Hareem x