Hi Guys,
As you may have noticed there is a picture of a cake on my blog. A while back Baker Days* asked me if I would like to receive a cake from them and honestly after thinking about it I couldn't back down. It's cake! So coincidentally my blog turned 2 (or is it 3?!) in July so in a way I literally celebrated my blog's birthday! I was able to choose from a design or I could send in a photograph or an image so I emailed them my blog's header. This is the 5 inch letterbox cake which came in a really lovely yellow tin, some candles and a lovely little card. The presentation was really nice.
I have to say one thing. I took some really lovely pictures of the cake itself and put them on my laptop. When I went to upload them on my blog my laptop crashed. Turns out the hard drive or something like that corrupted?! So all the images I had for future blog posts are now deleted and I have to re-take them. I obviously ate the cake and the only picture I had if it was on my phone that I posted on instagram and took from my phone so sorry for the bad quality! I did re-take the pictures of the pretty tin thought!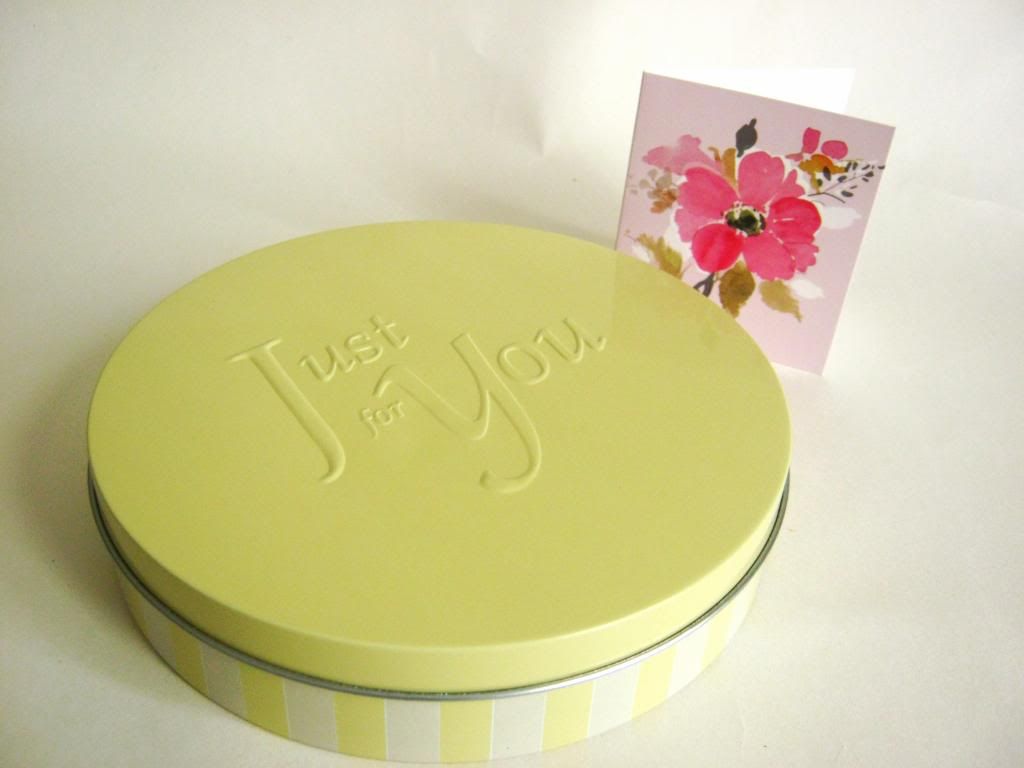 So after that picture ramble, I am just gonna say the cake was delicious! It was chocolate which I didn't know it would be as I didn't choose the filling but turns out it was and chocolate is my favourite! This is the 5 inch
letterbox cake
which is able to fit through your letterbox. I thought that this size for a cake is perfect if you want to kinda gift it to someone, like your friend etc. Just a cute little thing if you're unsure what to get. Oh and it smelled so good! It wasn't way too sweet either. Just the right amount of sweetness. It was quite moist and served about 4 people.
Have you ever tried cake by Baker Days?
Hareem x