Hello everyone!
June has come to an end :(
The year has gone by incredibly fast right?! I mean it's gonna be Christmas time in 6 months!
I don't do these Monthly top 5 posts every month because sometimes (really sometimes) I hardly use some products let alone loving some. But I have been making most of summer in June with some summer-esque products. I know this is like 6 days before the month ends but yeah..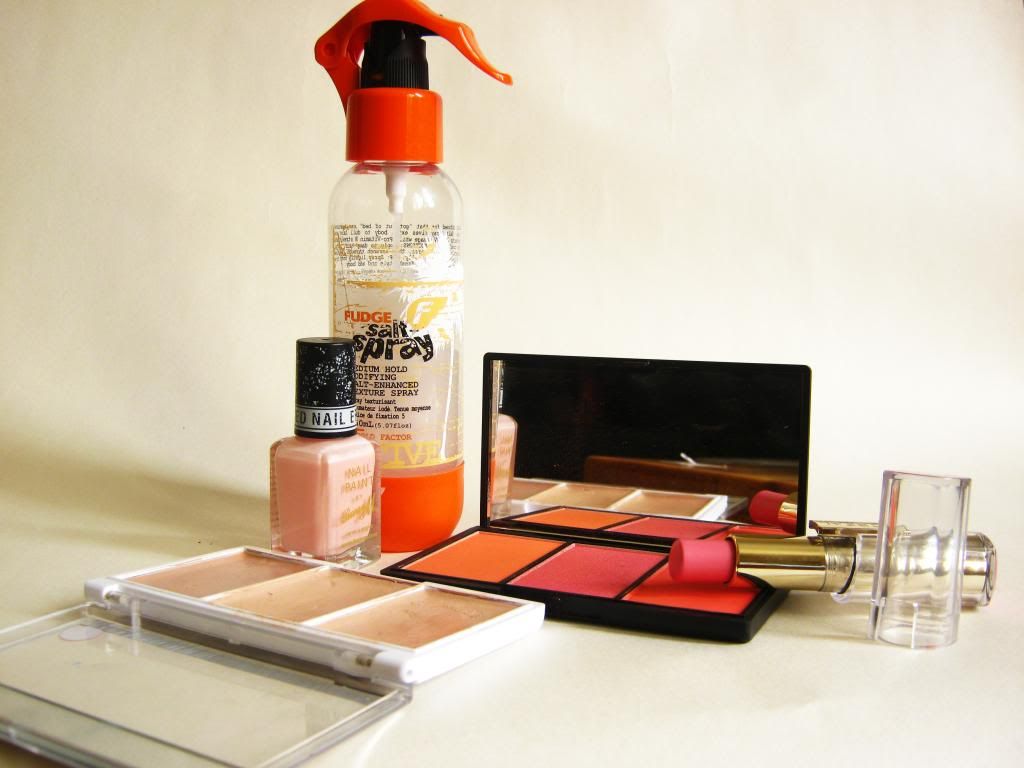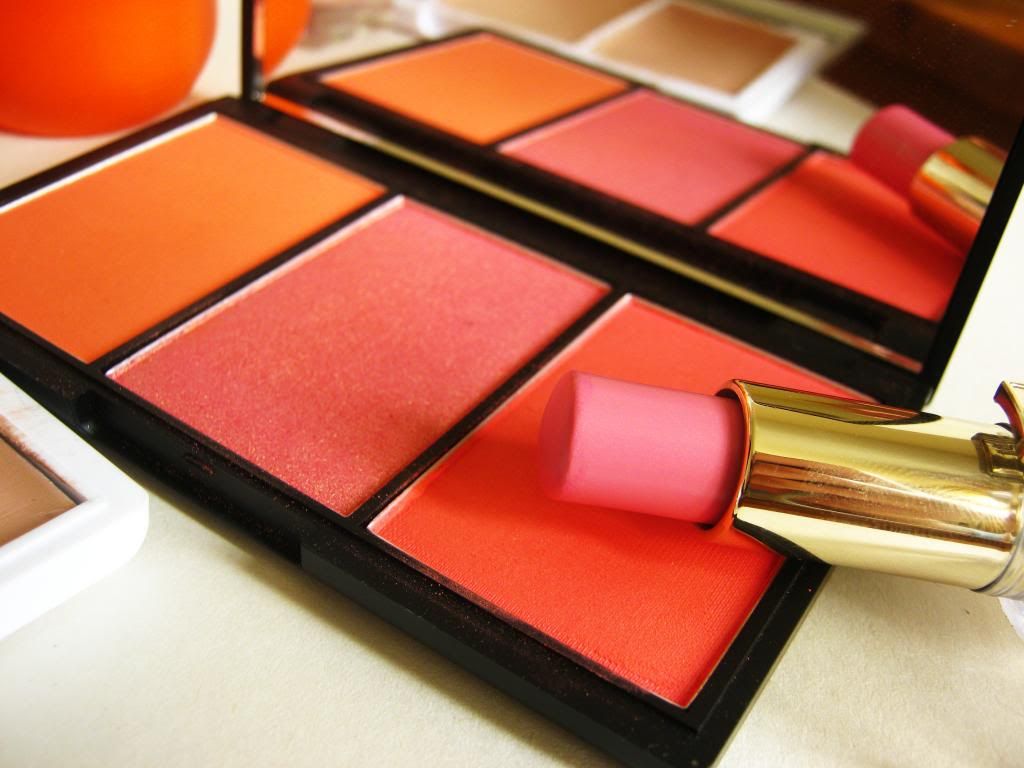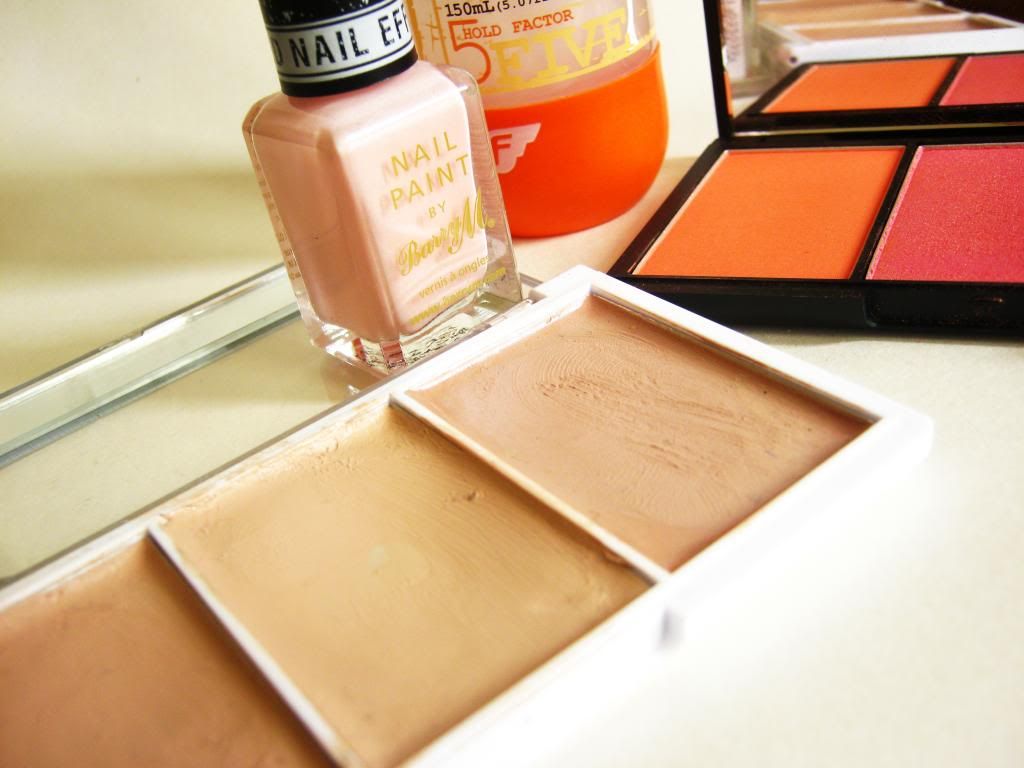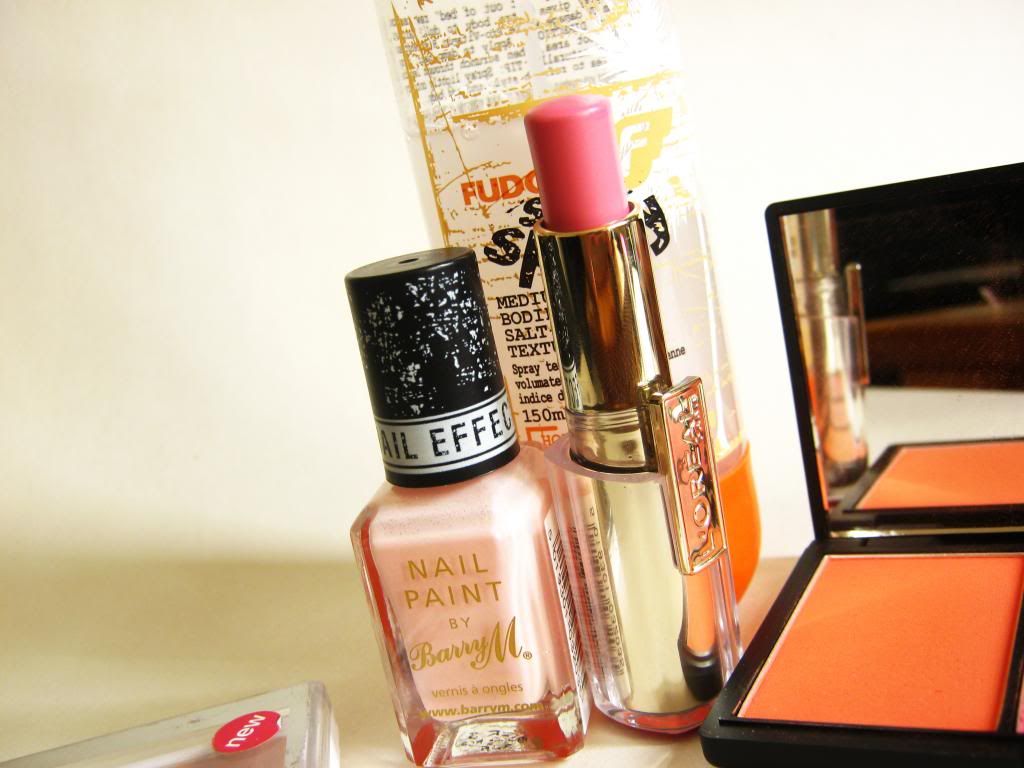 This past month was ofcourse my favourite. It was my birthday month ;) I turned 20 on the 7th :D
And these are my most loved products of the month.
1-
Fudge Salt Spray
- I did a whole
review
on this and this is a great summer essential! You can always check out the review but I am telling you, it's a great salt spray for an effortless beachy hair look. Best one I have used.
2-
Sleek Blush by 3 in Lace
- Do I even have to say how amazing this is? 3 blushers in 1 is a win. Lace is perfect for summer. The coral toned shades in this palette are very summer appropriate. I use all 3 depending on what I am kinda feeling that day but the one in the centre is my favorite (forgot the name).
3-
L'Oreal rouge caresse lipstick in Lovely Rose
- I really like this because it's such a light baby pink colour and for a light shade it's visible on my lips. It's just a really natural shade and is currently my go to lipstick. It's gonna finish soon!
4-
Barry M Texture nail paint in Kingsland Road
- I love this colour! It's so dainty and looks really lovely! I am loving these texture polishes. Because this is a very soft peach/baby pink colour, the texture looks quite soft too if you know what I mean. Love this alot! If anyone knows a colour that exactly like this but without the effect pleaseeee let me know!
5-
MUA Conceal and Brighten Kit
- I have actually hit pan on this product. The center one is literally gone now. I took the images a week before but now this doesn't look like what it does in the image. I will probably repurchase this because I really like the creamy texture and the powder like finish this give. It conceals what I want it to conceal and highlights too. A lot of people are 50/50 about this products but it's really worked for me and I use it almost everyday!
These are my favourites and I would love to know what you're loving this month!
Hareem x