Hey guys!
Happy New Year to all!
I thought I'd start off the new year with a nail of the day post.
It's all glitter and sparkle!
PS - Excuse the messiness. I was in a rush!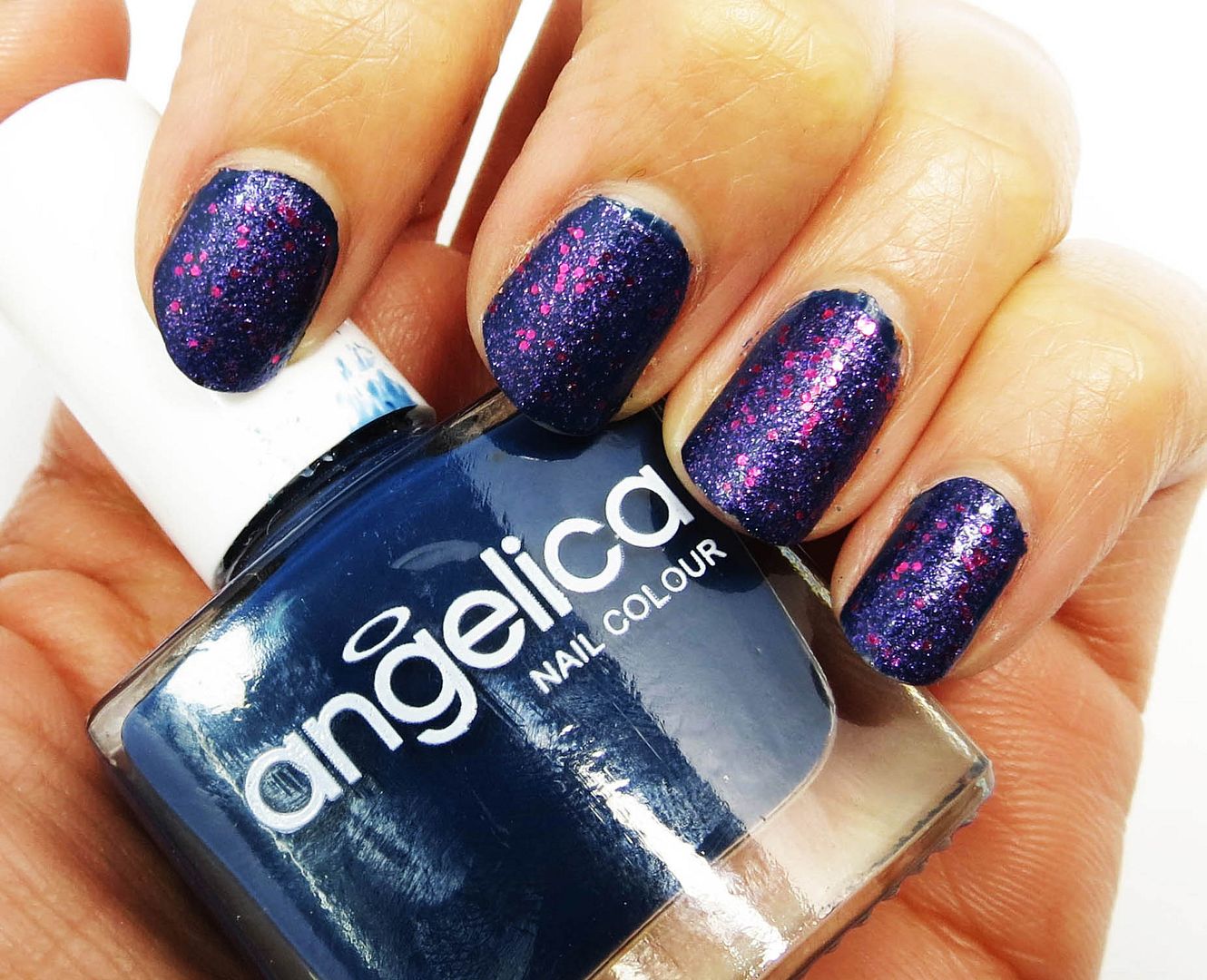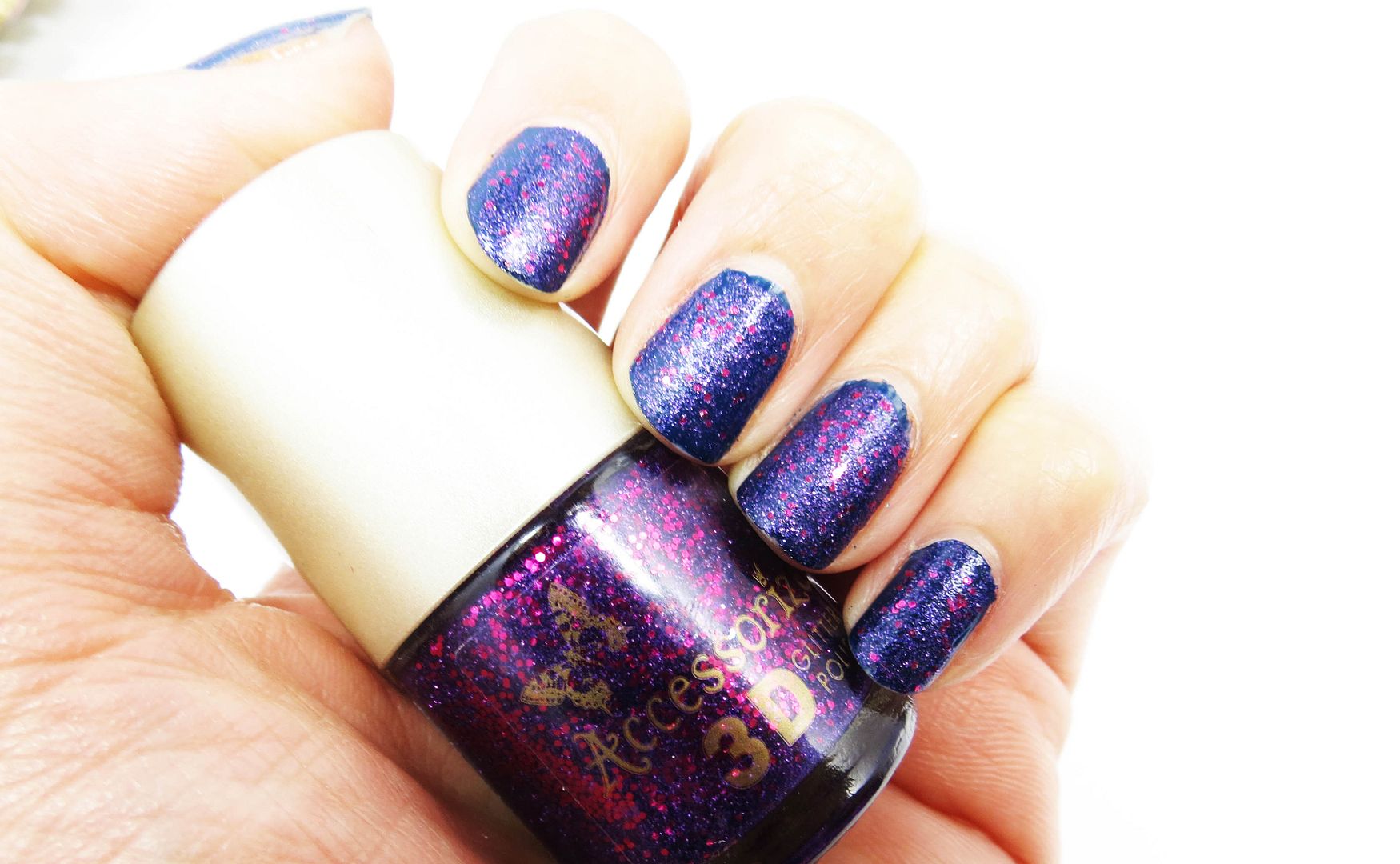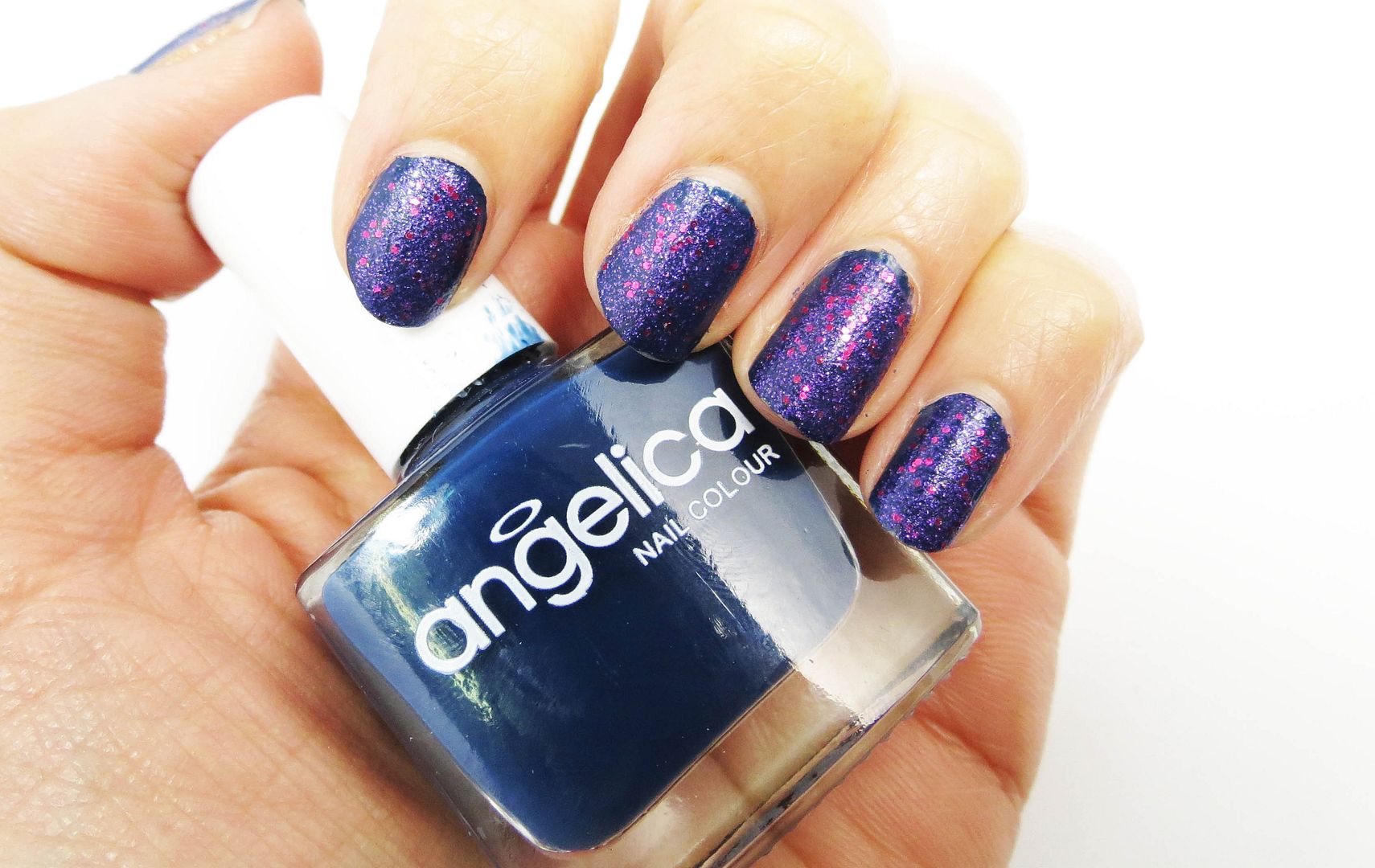 My nails are so terrible at the moment. They just won't grow. And when they do they break so quickly.
I've used
Angelica's The Deep
which is a very inky blue and I added
Accessorize's 3D glitter polish
in purple I think. It doesn't have a name but I'll find out for you guys! Both nail polishes are great. They stayed on for a good 3-4 days which is good enough for me. I love their glitter polishes and this one is so pretty!
What do you think?
How was everyone's new years?!
Hareem x