I am really into doing my nails these days. I love to create combos so it's a lot of fun! With autumn here, I though I'd bring out all the darker colored nail polishes as it just goes with the weather plus the clothes! Another nail of the day today!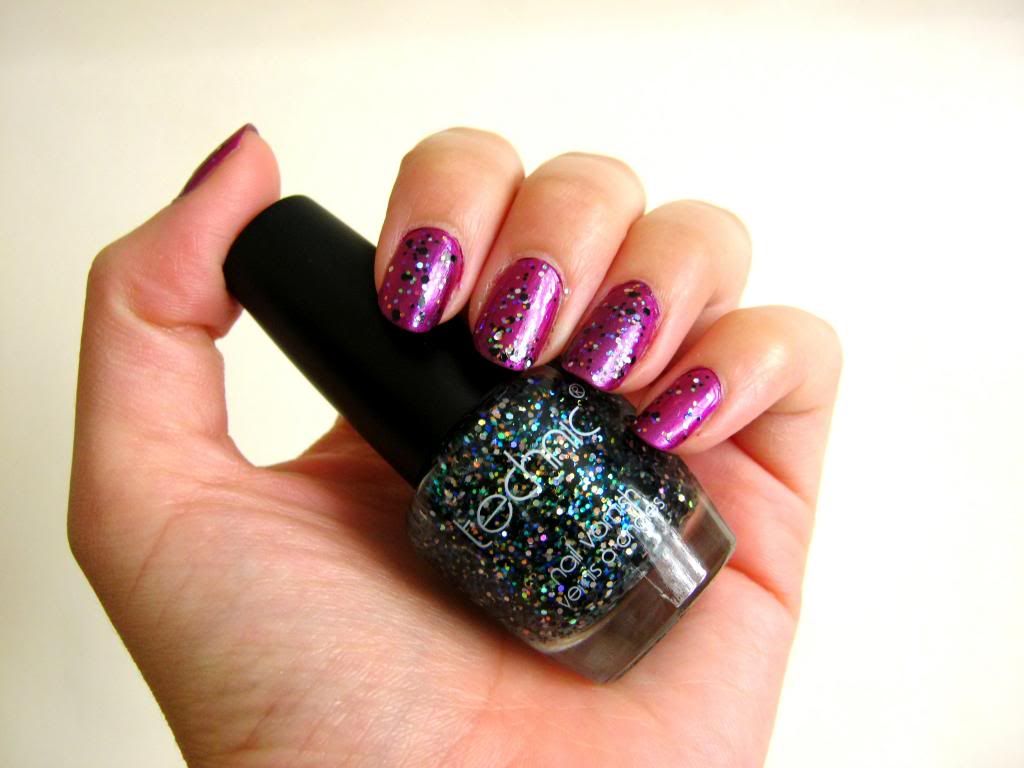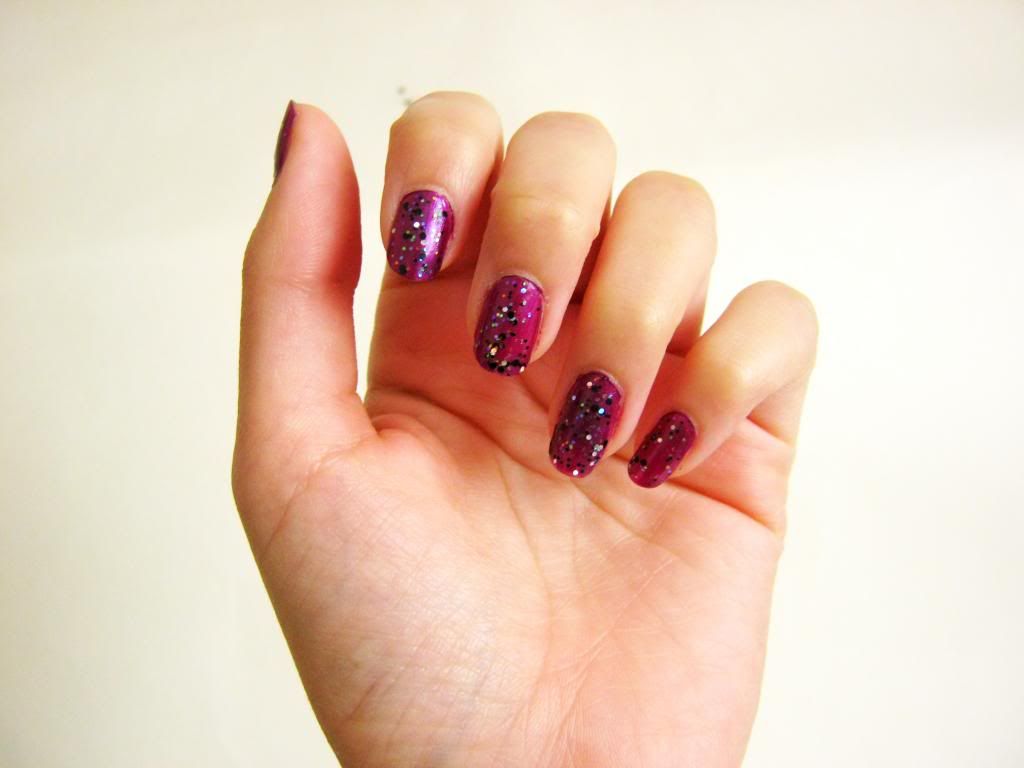 I used Sally Hansen's extreme wear nail polish in plum power which is a lovely plum/purple. You can probably think of a lot of names for this colour. It's just so rich and deep and perfect for A/W. I get the word jewel tone in my head when I see this. It's also a great nail polish. Opaque in one coat. I love Sally Hansen (as you may know by now!). It has a gorgeous sheen to it as well so it's pretty glossy.
On top to add some bling, I used Techinc's black mirror glitter polish which is only 99p from body care.
This is such a lovely glitter polish! It has a bit of blue/green glitter to it with a lot of black. Also a perfect nail polish for A/W!
What's your favorite combo for A/W?
Hareem x