I may have gone a little crazy with nail polish lately. Current obsession (last month was hair products). I hope it comes to an end quickly because I don't have any space on my nail polish shelf anymore! I thought I would just feature a nail polish haul and show you guys the different one I got recently. This is a mixture of Boots (Revlon, Barry M and No 7), Bodycare (Technic) and Poundland (Sally Hansen). I know it's excessive but I am a beauty blogger right?!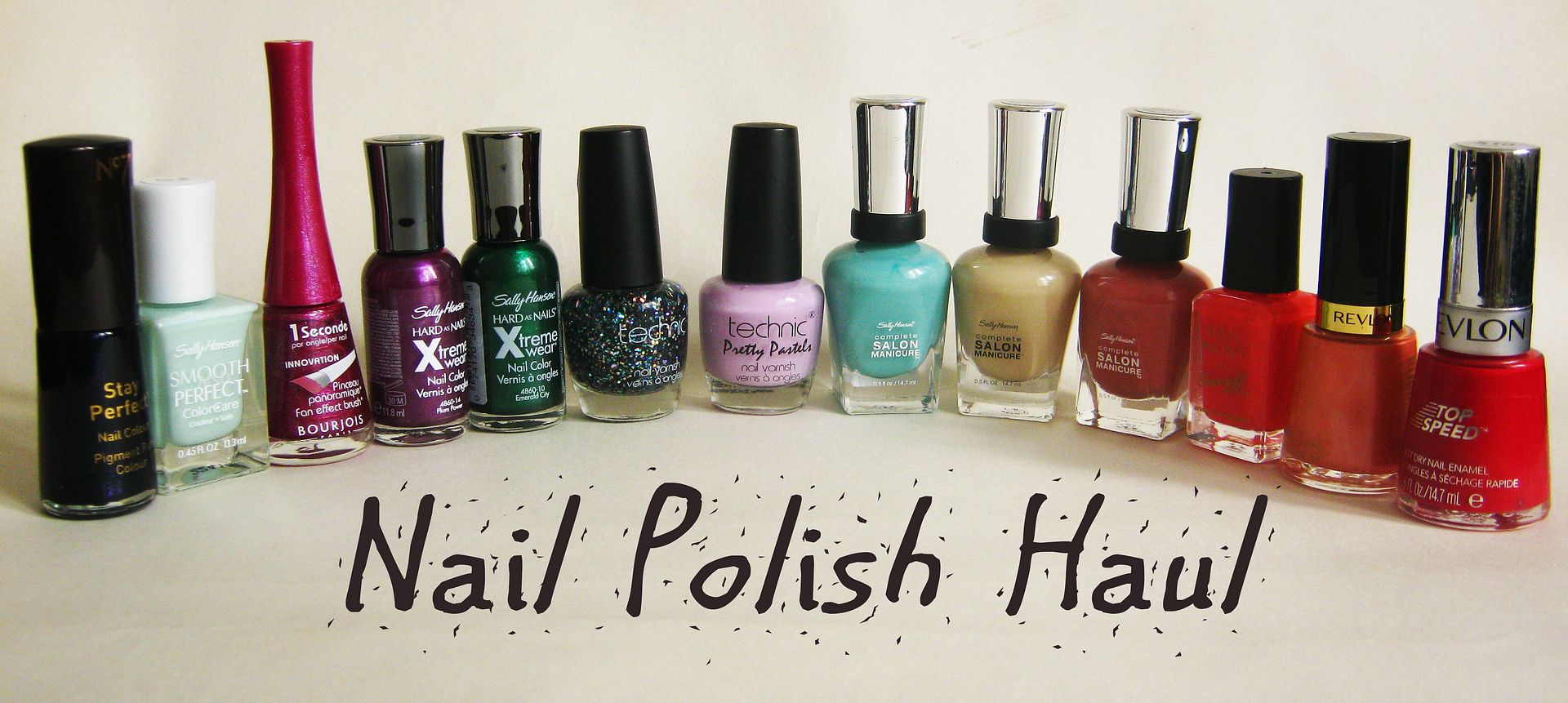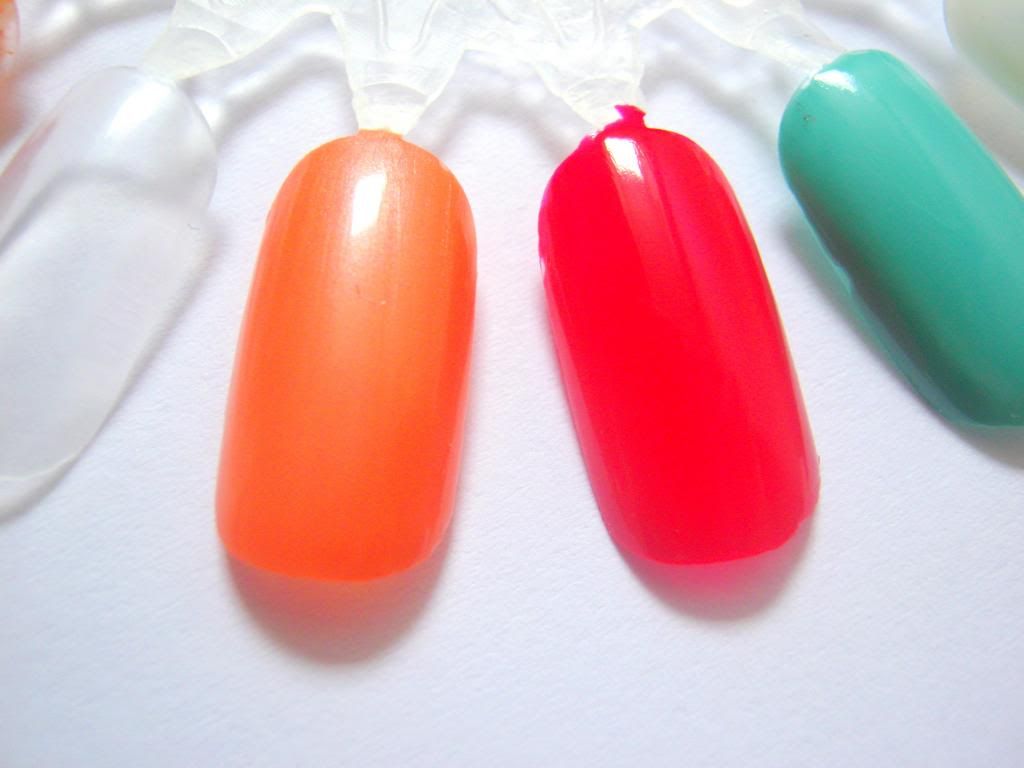 These two by Revlon really caught my eye. Fire is a gorgeous bright red and I don't really have that blue toned - bright kinda red. I also got Charismatic, which is a beautiful orange which reminds me of one of them cream-sickle finishes. That's the word that comes to my mind when I use this! It has a really pretty sheen to it too!
Here I have 2 Sally Hansen complete salon range polish in bandage and so much fawn. Love both shades! Also picked up a Barry M polish in coral, which is of course a coral.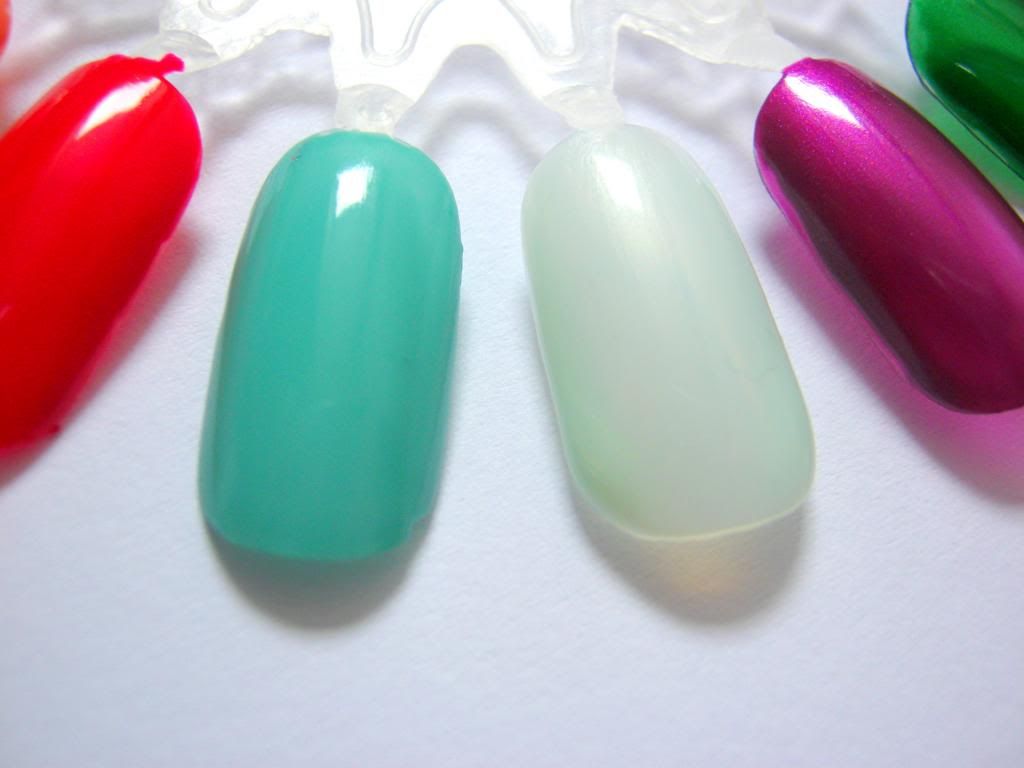 I picked up another Sally Hansen complete salon range polish in barely blue bell, which is like a lovely duck egg sort of a blue. Also got a smooth and perfect polish in Sea which is a very very pale mint colour. Quite sheer but buildable. The quality of Sally Hansen is amazing. The formula and the brush is just so lovely to use! For £1 each these are SO worth it. I am always going to Poundland to see if they have more colours.
With the other Sally Hansen purchases, I also picked up the xtreme wear polishes which are really good. I got plum power and emerald city; both of which have a 'jewel toned' finish and are really opaque in one coat. So impressed by these!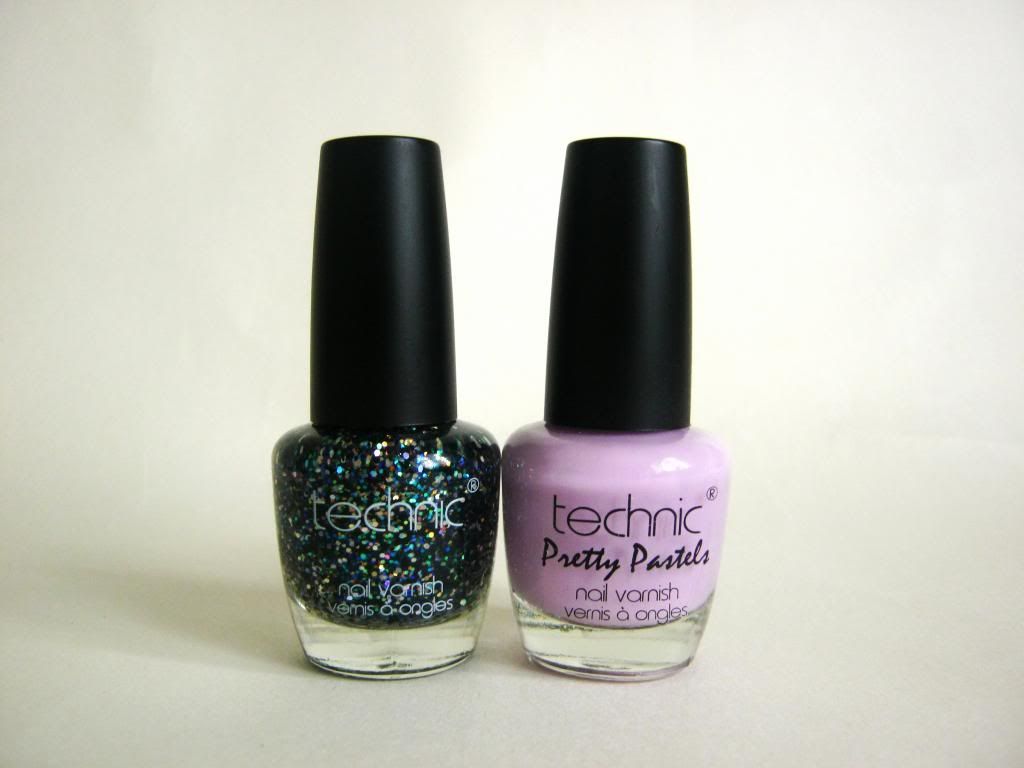 I saw Technic's black mirror glitter polish on someone's Instagram and literally went the next day to get it. My obsession with glitter polishes hasn't ended. I love Technic polishes. They're only 99p and work so well. I also picked up one of their polishes in bubblegum from the pretty pastel collection. I might get the rest to complete the collection but this one is very pretty! I wore it combined with
Topshop's Adrenaline
.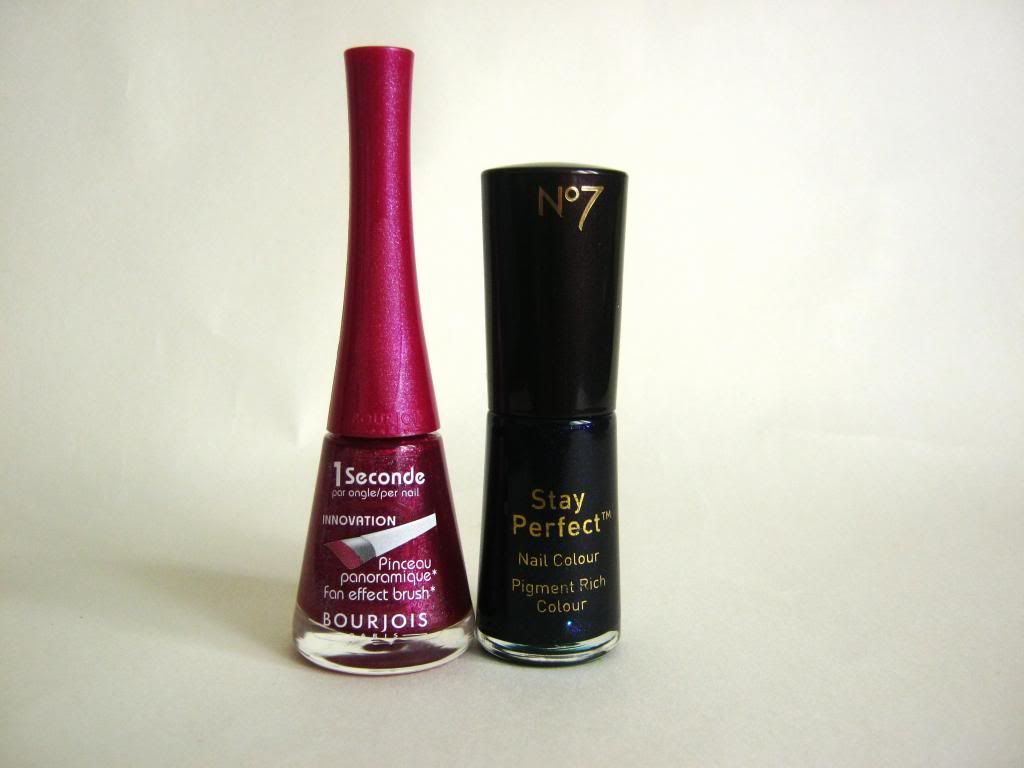 I found this Bourjois polish which doesn't have a name but this has the most amazing brush ever. The pink glitter really caught my eye as I don't have anything like it. It's the kinda glitter that you can wear on it's on rather than using it as a top coat. It says one second to apply the polishes and I am not even kidding it takes a second because of how wide the brush is!
In Boots I also decided to get a No7 polish as I haven't tried them out. I got the colour Betty blues which is a pretty navy blue with shimmer running through it.
I hope you like my nail polish haul!
Anyone else obsessed with nail polishes at the moment?
Hareem x