Hey guys,
I have a review of an interesting product today.
Fillanew
is a new environmentally friendly handmade cosmetics company that aims to reduce the amount of packaging we use. To ensure this, they want to provide a refill service as well make the products alot more affordable. Doesn't that sound great? I wish alot more companies would start considering this as it would make a huge difference. Besides this, all their products are free from s
odium lareth sulfate,
palm oil, p
arabens and d
airy. I was very excited to try out some of the Fillanew Lipbalms*.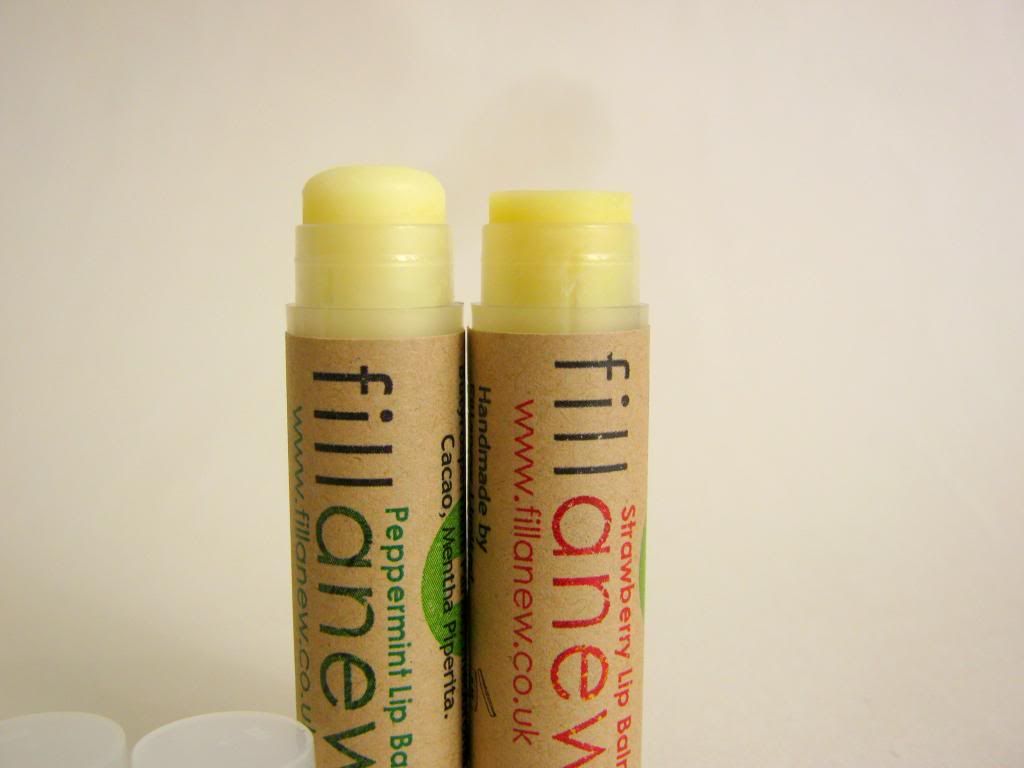 Currently, you can only purchase lip balms by Fillanew but they are working on expanding the range and adding other products such as shampoo and conditioner. I got to try out 2 lip balms in strawberry and peppermint. My favourite is the peppermint one as I love anything that is peppermint flavoured (except ice cream!) The strawberry also smells delicious and very fruity and fresh. The lip balms themselves are quite mositursing and non waxy. I have been using these almost every single day and the condition of my lips has improved greatly. I actually think their formula is really good to use under a lipstick. A lot of lip balms can be too thick for this purpose but this is quite a light lip balm and sinks into your skin quite fast so it's quite appropriate for this purpose. Another thing that I like is their packaging. The label is made out of recycled paper and the product itself comes in a clear tube. I don't know what it is but I quite like the how this is packaged! Maybe it's the simplicity? I love their concept and will be looking out to see what other products they will launch!
You can purchase Fillanew lip balms
here
for only £1.99 each.
What are your thoughts on Fillanew?
Hareem x