Hi Guys,
This post is long overdue. Like really long! I lost the nail pictures and then had to re take them which is why I didn't post this like a month ago!
Anyways, I was sent some of these gorgeous nail wraps by Elegant nails. I talked about their false nails here which I was quite pleased with. I have tried nail wraps before and the results have varied, usually because I mess them up but they can be quite tricky to apply. These are some new designs from Elegant touch. I got one in a pink leopard print and another in black with chevron studs which I was very excited to try out! Both packs included 18 nail wraps or envy wraps in various sizes, with instructions and a nail buffer.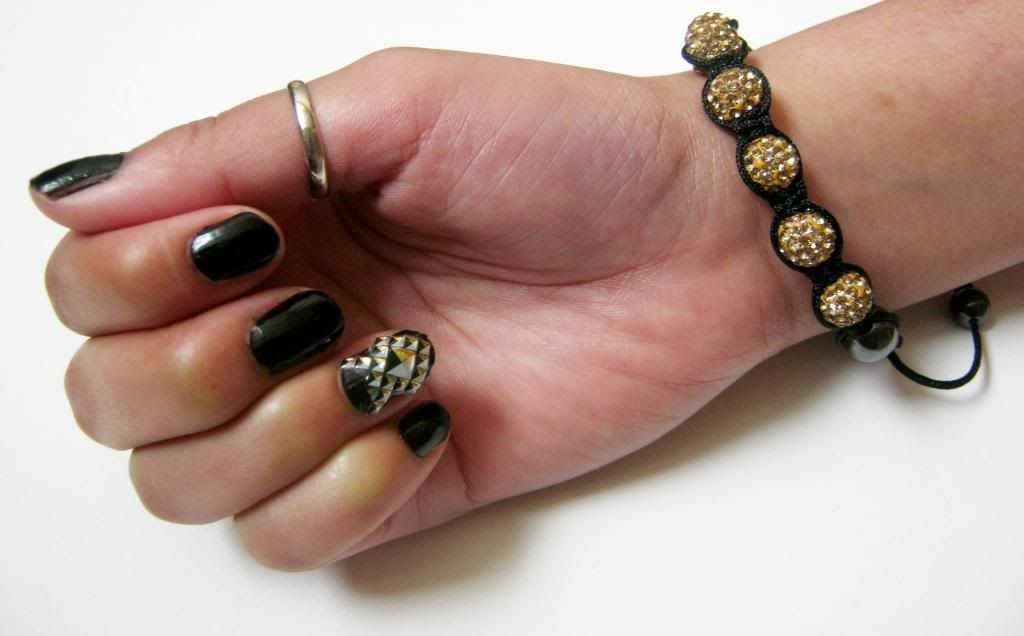 The black and chevron (around £5-£6) is my favourite! These are so unique and honestly look so amazing once you apply them. the picture doesn't do justice. I applied the the simple black nail wrap and then on top of that I applied the chevron like studs. They actually look like they are metal based and studs because they're 3D. These were easy to apply and stayed on for a while too. I loved the overall effect these gave! Just applying the chevron on any nail polish even looked so beautiful. Really different and unique.
I also got some pink leopard envy wraps (£6) which came in varying shades of pink; something I loved about it. I liked they had different shades of pink so you can change them up. These just like the others were also really easy to apply. I just cut them in the nail size and applied them. I think these look nice as an accent nail but ofcourse you can apply them on all your nails if you like.
These Elegant Touch wraps are probably the best one I've used yet when it comes to quality. Both of them stayed on for a good few days as well considering nail wraps usually start to peel off fairly quickly.
I hope you liked this review and be sure to let me know if you have tried these and what you think about them!
Would I purchase these in the future? Yes! Really great quality wraps in my personal opinion.
PS - Sorry about the slightly messy application and thanks for my sister being my model again!
Hareem x