Crackle nail polish was one crazy nail polish trend and for some it still is. For me personally, I loved the original black crackle nail polish as I found that to be the most effective. Eye Candy is a nail polish brand that I am trying out for the first time ever and it's their metallic crackle effect nail polish*. I've never actually tried a glitter/metallic crackle polish before. It does look very pretty!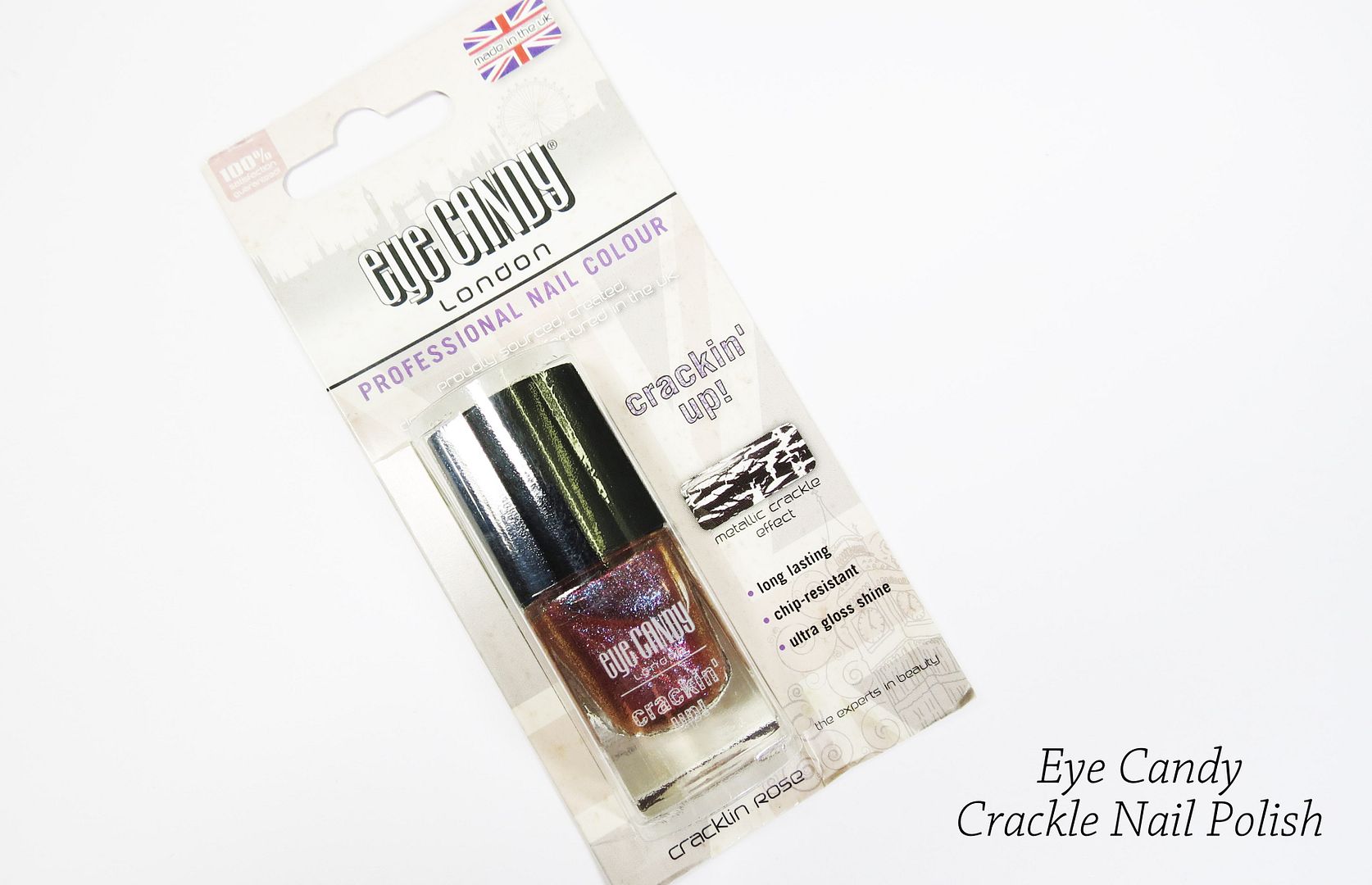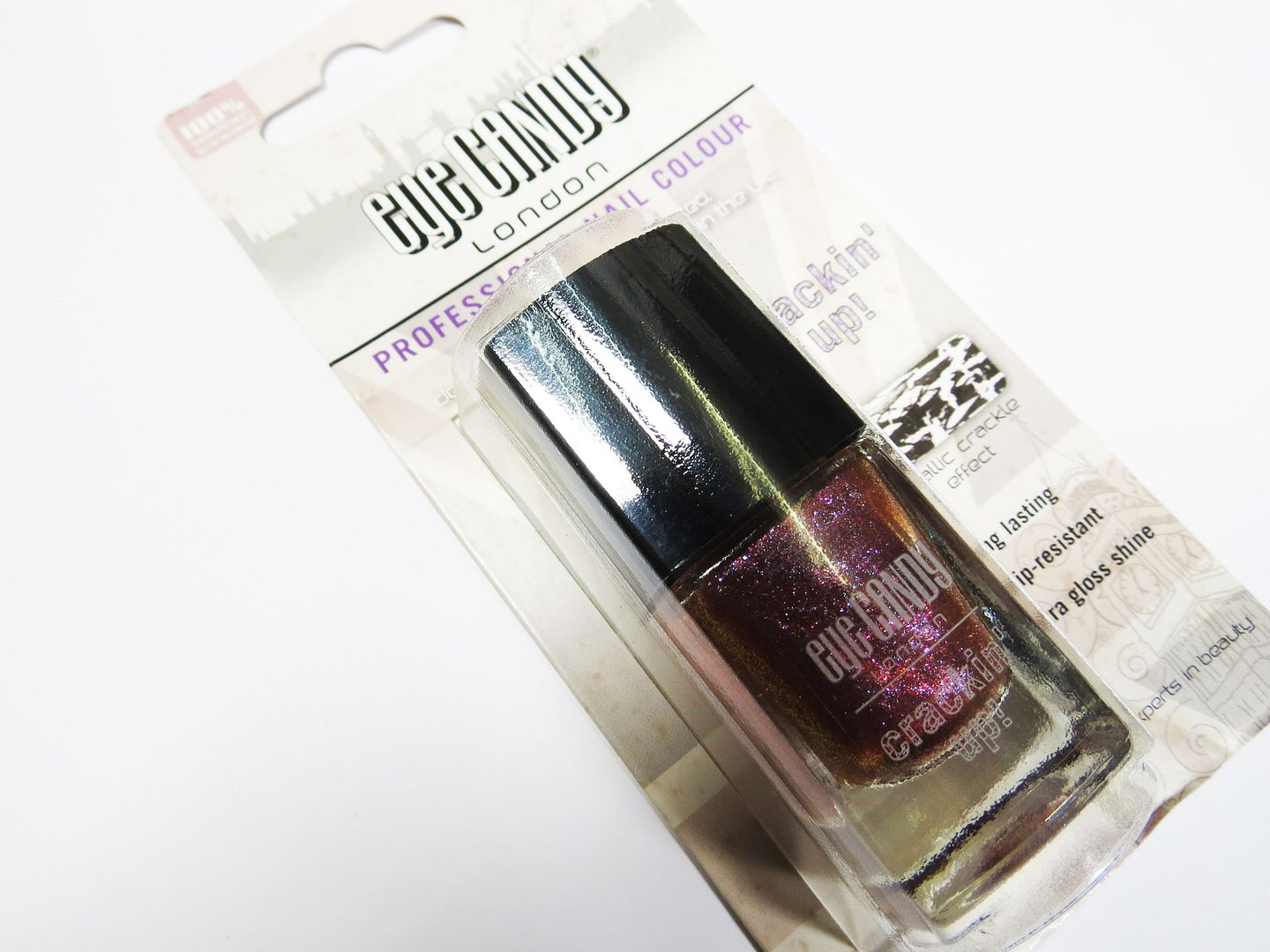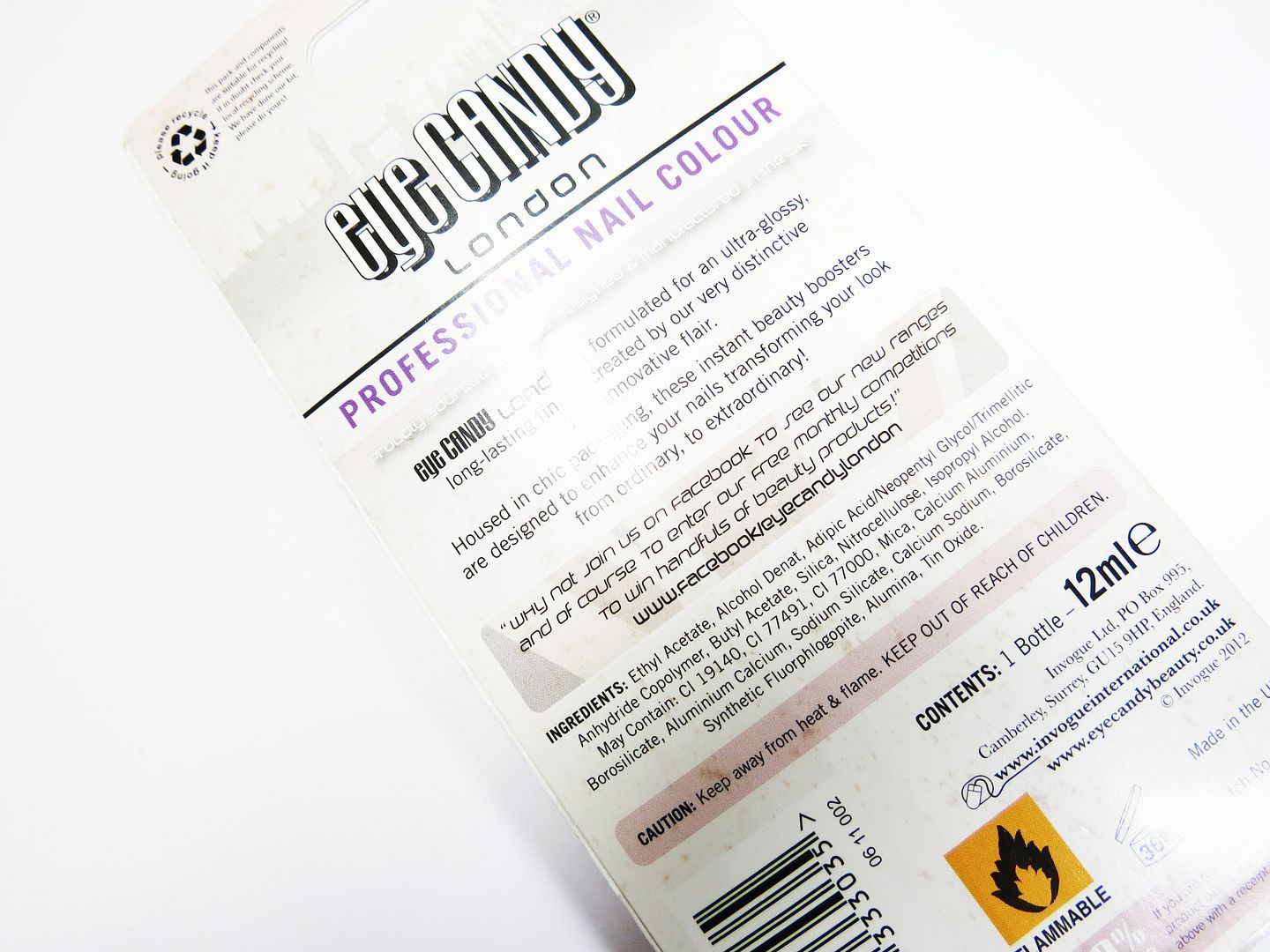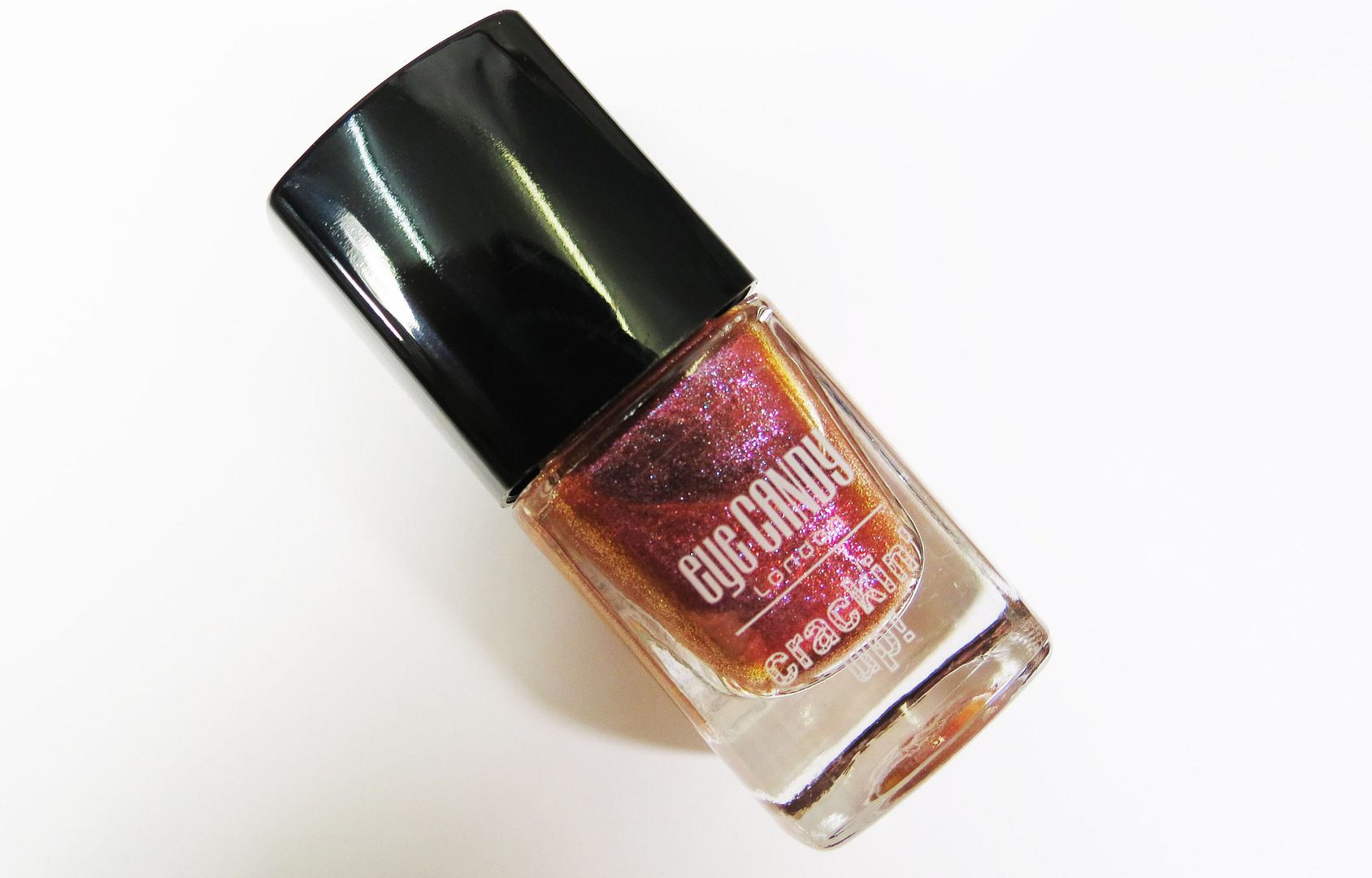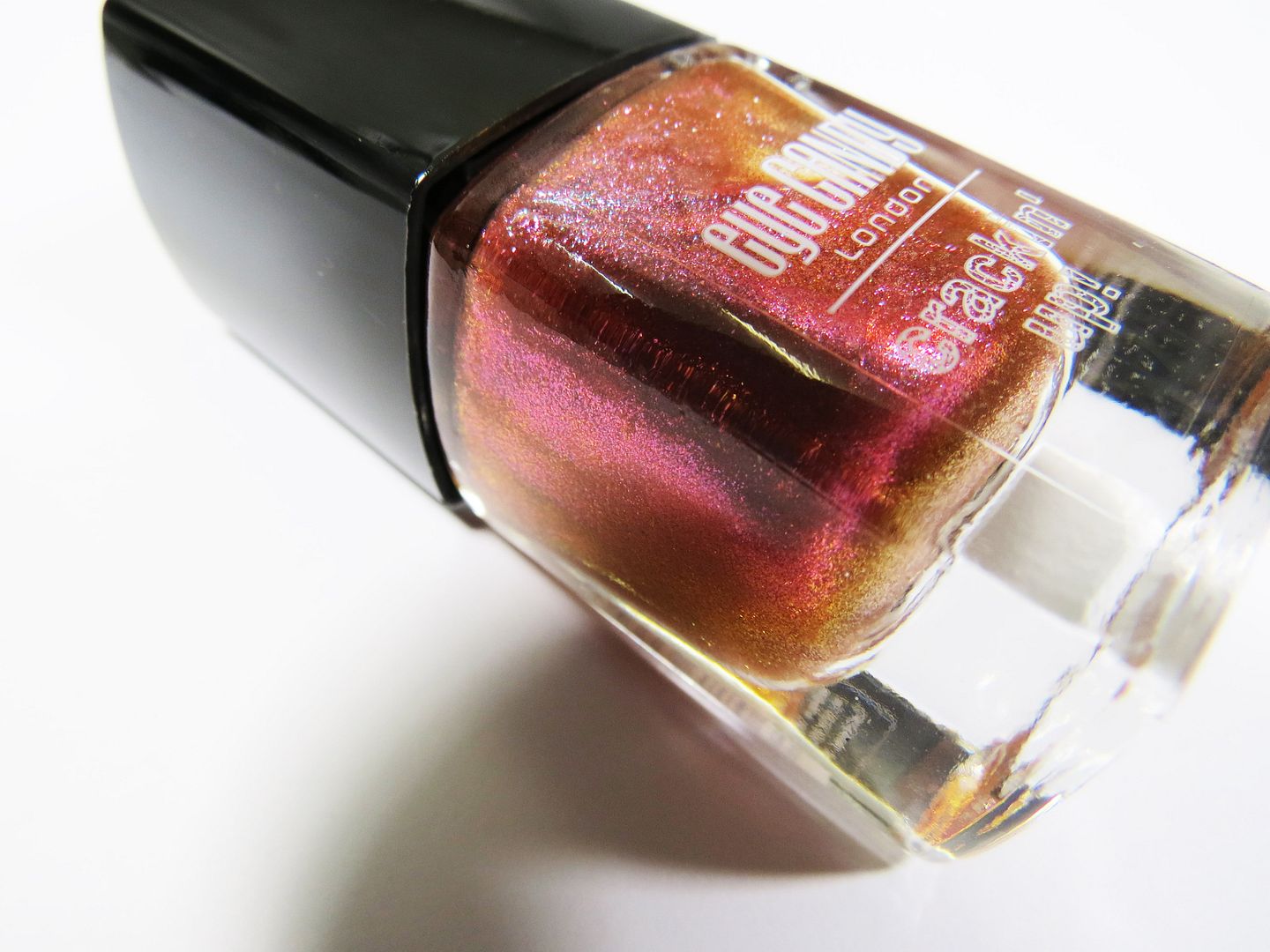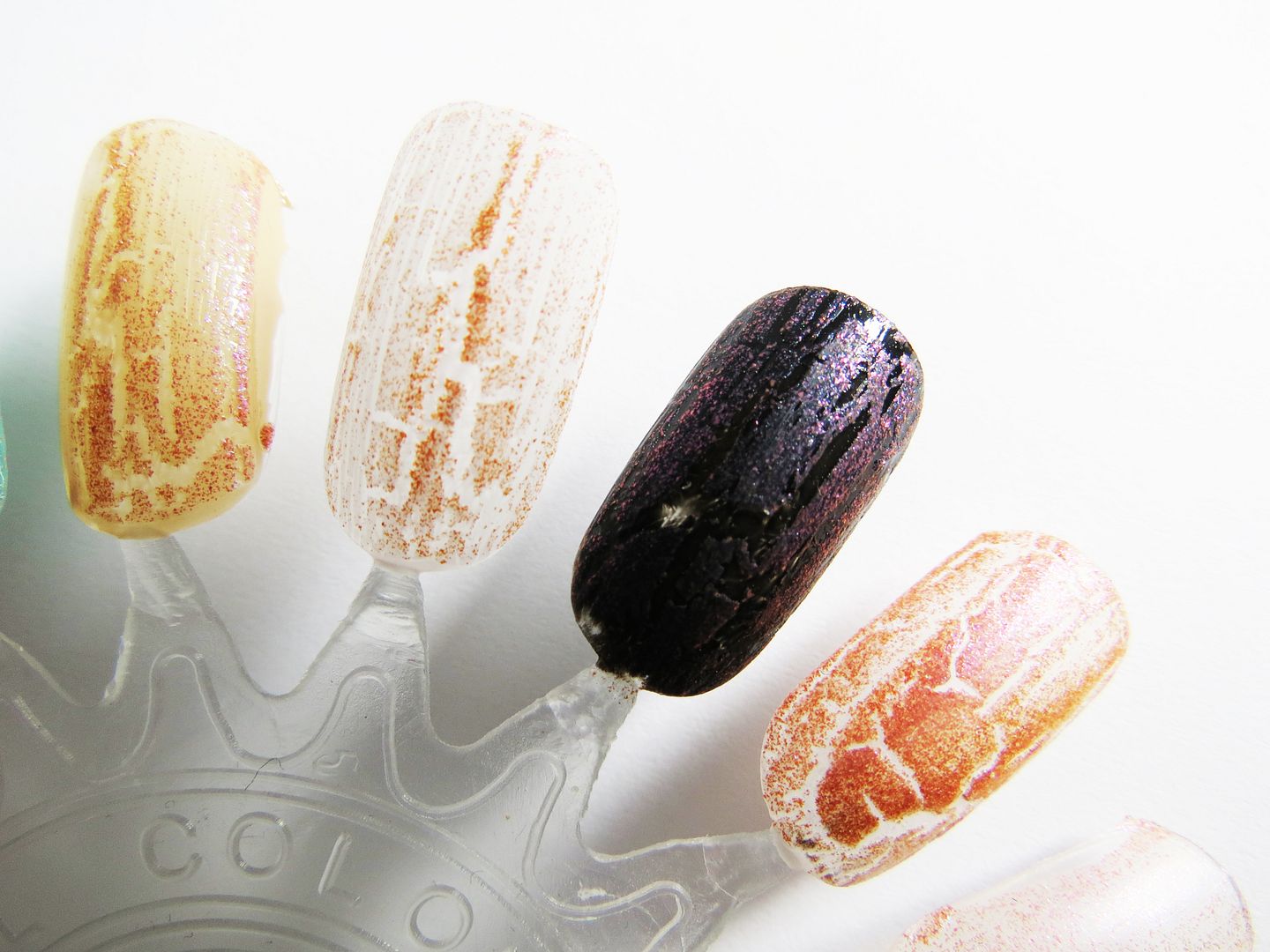 I can't find the shade name of this for some reason. I'll have another search for and will edit that in!
The

Crackin Up

polish looks really pretty in the bottle .It's almost like a two toned burnt orange and gold colour which looks gorgeous. I was hoping that would translate on to the nails as well but it sadly didn't.
When it comes to crackle nail polishes, I feel like if they aren't very opaque they don't work which is true in a lot of cases. This is a very sheer polish and since it's a glitter based one it doesn't work for me at all. With crackle polishes you can't apply various coats as it then doesn't work and the fact this is so sheer, I really couldn't make it work. I like the brush of the nail polish which worked great and the overall look of the bottle but I really did not get on with the formula. I tried it on various colours, light and dark, as you can see in the images above bur I am not a fan of any. For me it just looks a little messy a little uneven. I would have loved for the colour to translate as a metallic shade too like it is in the bottle. Sadly this one isn't for me as much as I wished it worked. I'd love to try other eye candy colours though as I have read some great reviews on them!
Have you guys tried any glitter crackle polishes?