Hey everyone!
I felt like blogging today. My mini break has come to an end and I feel so much better and positive!
I was at the Leicester Bloggers meetup yesterday which I organised and was so excited and a little nervous to meet all the lovely bloggers that came! Huge thanks to everyone! Look out for a post on that too!
I decided to review a little something I have been loving this past month today.
Let me tell you guys something. I have been in search for a 'good' concealer particularly for my under eye area. Do you know how hard my life has been trying to search for one? Slight exaggeration there but you know what I mean! I was in Wilkinson's a few weeks ago and saw this Maybelline Fit Me concealer on offer for about £3.50 I think. I thought why not? I have heard quite good things particularly via YouTube about this so I did have high expectations.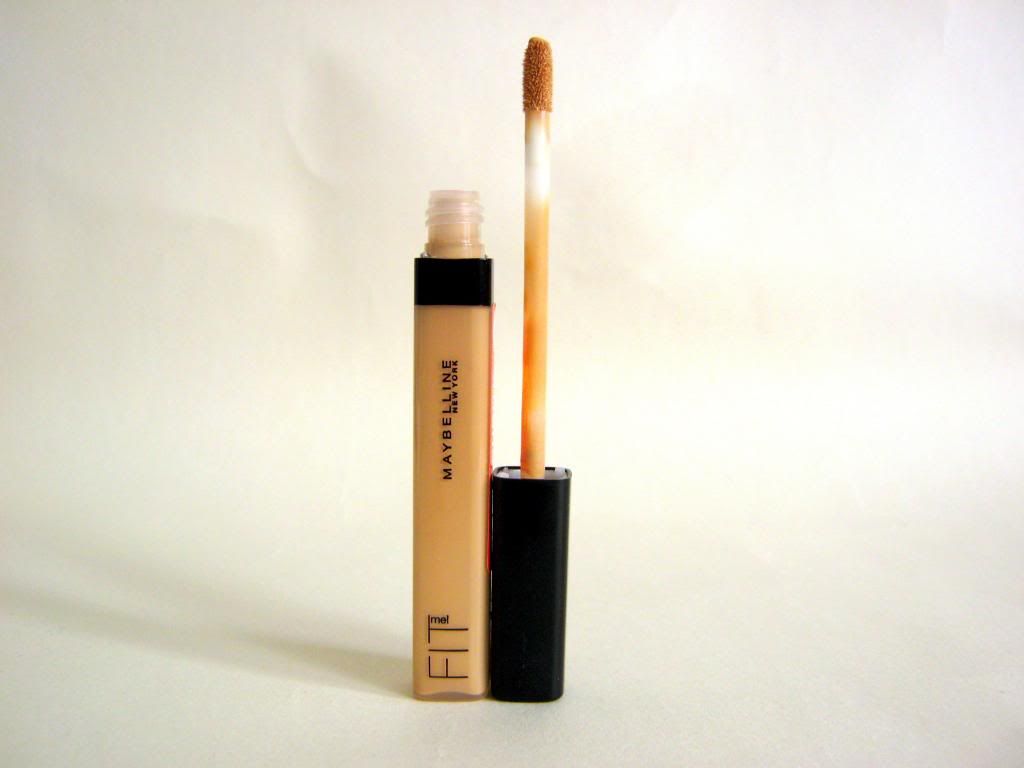 I don't think there has been a concealer that I've used that covers up my dark circles which I find pretty terrible at the moment because I have insomnia. Everytime I've tried a concealer to cover that problem it either creases within an hour, becomes patchy or flaky because my under eye are is the driest part of my face or it's either too thin consistency wise. I love the Fit Me foundation a lot so I kinda had an idea that this will work for me.
This is a gel based concealer and it comes with a doe foot applicator and is really easy to apply. I like that it has a medium consistency. It's not thin neither too thick. It's in between and gives me medium to buildable coverage. I also use it for any blemishes I may have or any highlighting I want to do. I got this in a shade lighter than my skin tone as that's what I think a concealer should be like. If it's lighter it illuminates the highlighted areas and when you apply foundation on top it perfects the look. I am so impressed by this because it doesn't dry my skin out or emphasizes any dry patches. It doesn't crease either nor does it budge. I love the coverage it gives too! I am really interested in trying the powder and the new gel foundation stick from the Fit Me range as the both foundation and concealer have worked great for me and the colour match is great in my opinion. If you're slightly more yellow toned then this is a great concealer to try. It's quite strange how my under eye are is more yellow toned and the rest of my face is slightly more pink toned?!
I really do recommend this concealer. Great coverage, buildable, lasts a long time and budget friendly (RRP £5.99). Even application and looks natural as it's really blended.
Have you tried this concealer?
Any favorites you guys have?!
Hareem x