Hello there!
Hope all is well.
The other day I was sorting out my lipglosses. Seeing which ones to throw or to give away etc. In the end, I was left with 4 that I actually love and use alot. One was just a clear one by Technic and the other 3 are what I am going to talk about.
I am sure when a majority of us started of using makeup, all we had was a lipgloss. I know I did and gosh did I love that lipgloss. I think it was the Maybelline Plastic Shine one as well a Neutrogena one (They were AMAZING). It was all I was allowed to wear. But later on as I grew older I developed a dislike for lipgloss mainly because I am now a lipstick addict but also because of the majority of them being gloopy and sticky. Don't even get me started on the wind+lipgloss+hair situation.
So I decided that I would share my 3 favourite lipgloss or as I like to call it...Lip gloss for lip gloss haters.
I also just noticed how they're all neutral colours!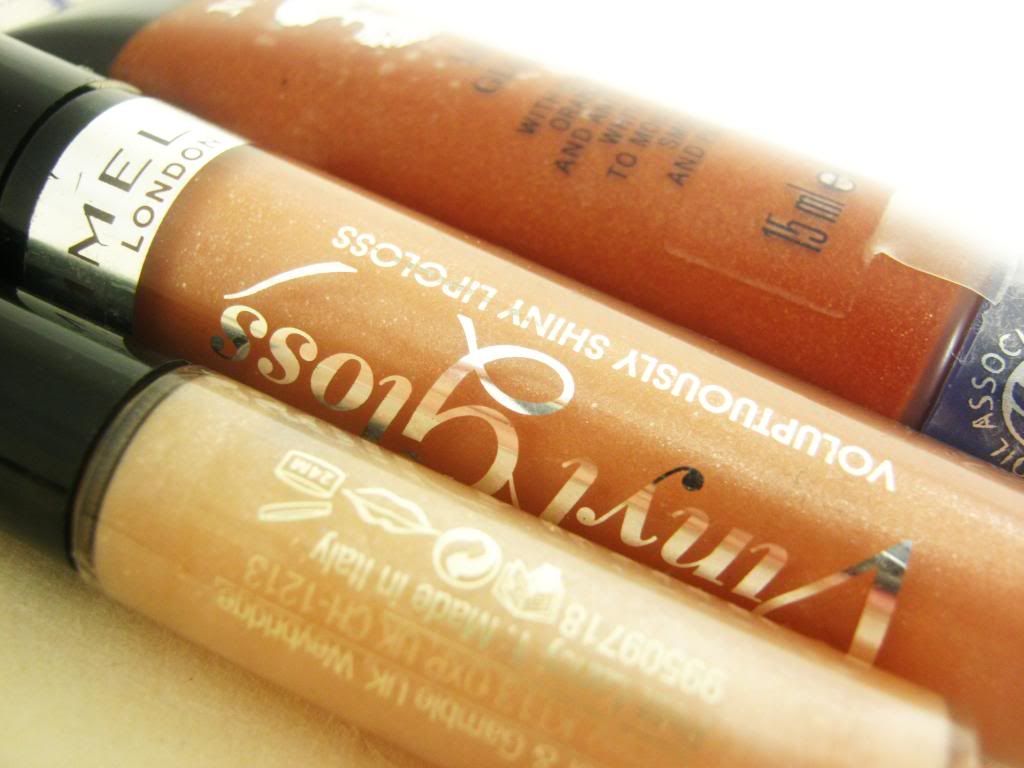 Rimmel Vinyl Gloss in paparazzi - This is a beautiful nude lipgloss. The colour is really pretty! Best nude lip gloss I have ever used. It has shimmer running through it and in one swipe it is pretty opaque. I picked this up randomly last year and thought I'd try it but didn't have high hopes. Surprisingly it's the lip gloss I probably reach for the most. It looks lovely on top of lipsticks too and is not one bit sticky in my opinion. I would totally recommend this one. I kinda want to try other colours in this too!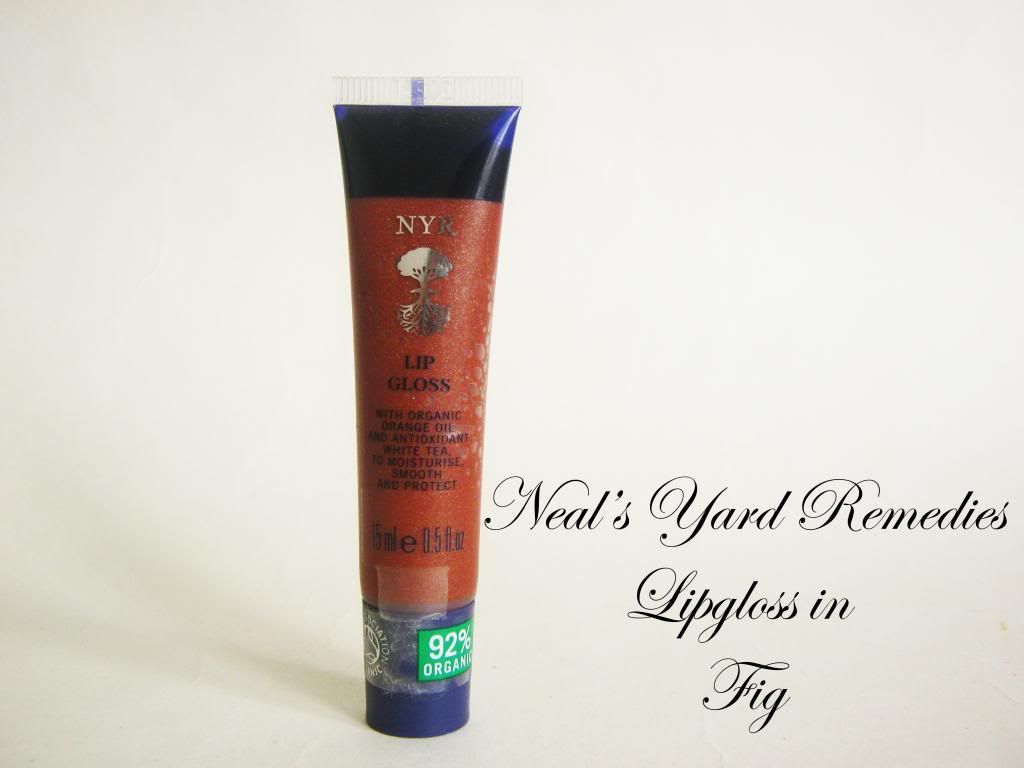 Neal's Yard Remedies lip gloss in Fig - I reviewed this in detail
here
but I can tell you this one pretty amazing lip product. Besides being all natural the colour payoff is gorgeous. It's quite thick so for me the consistency almost resembles that of a liquid lipstick. It's a beautiful colour, a burnt sienna type of shade. Once you apply this it looks even better. I guess it's the thickness that I love. Also not sticky/gloopy and stays one for a long time period.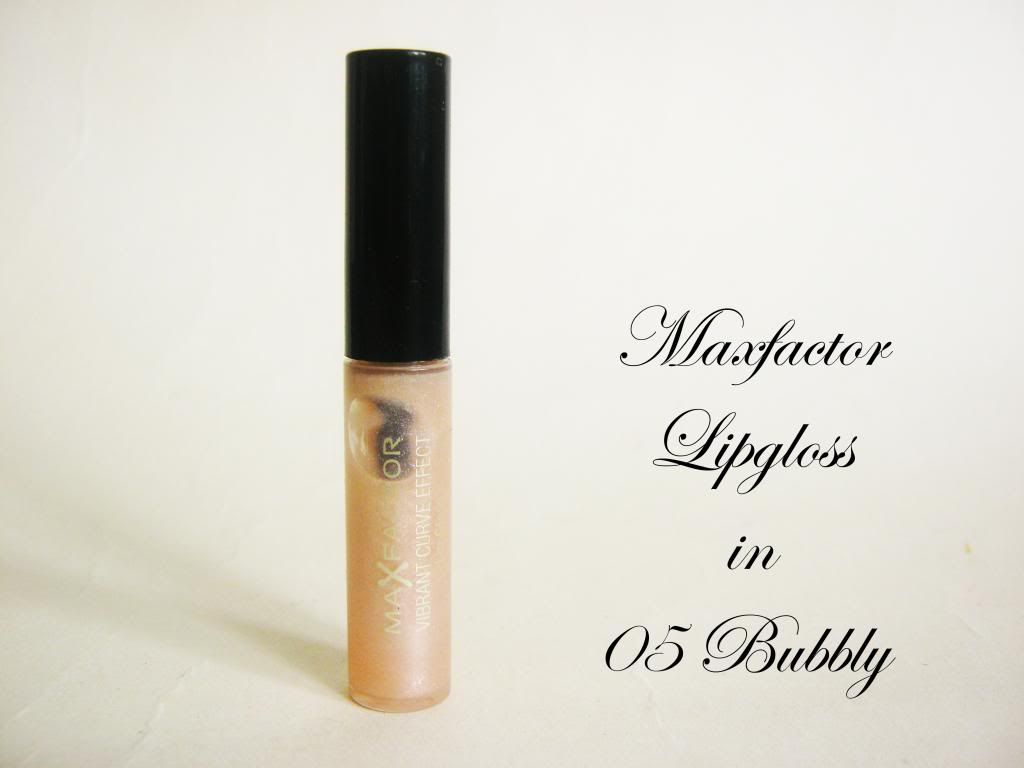 Maxfactor lip gloss in 05 Bubbly - I also bought this last year and it's actually of their smaller tubes. I am not too sure of this is still available as I can't find it anywhere online but it is so pretty! It's a very light pearly colour that almost looks transparent and is quite a sheer lipgloss so very suitable for daytime. It has iridescent shimmer running through it which looks very pretty. The applicator of it is also really nice. Non sticky. Like completely!
These are only favourite lipglosses! I wanna know yours and also what was your first lipgloss? Just curious!
Hareem x